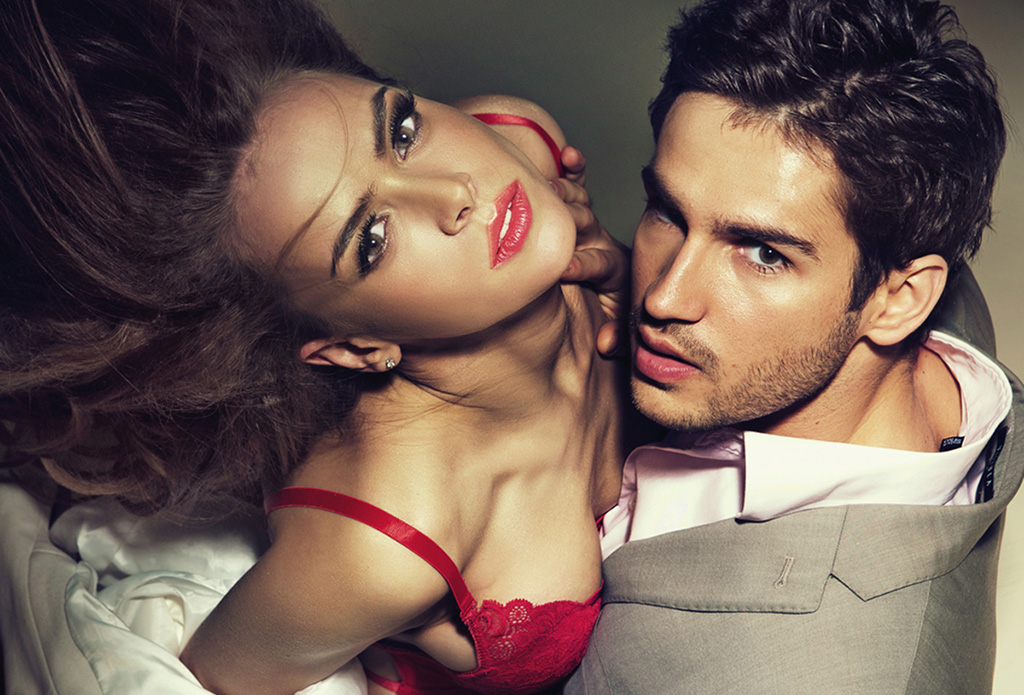 Imagine a couple enjoying a romantic dinner at a fancy restaurant, where the gentleman gifts her a stunning piece of jewelry. Following dessert, a limo carries them back to a 5 star hotel which was reserved months in advance. Behind the hotel room door, she follows a trail of rose petals to the bed, where there is champagne on ice.
They don't even finish their first glasses, before their clothing finds the bedroom floor. The tangible passion which brought them together in the first place ignites, and it doesn't take long until he is inside her. And just as soon as it all began, he finishes. He kisses her on the cheek, rolls over and falls asleep.
They had a wonderful evening, but can you spot room for improvement?
If he had put as much time and thought into the lovemaking, as he did with the rest of the night, she would have been truly blown away. Because fancy outings and jewelry is great, but nothing beats the gift of orgasm.
Luckily, you aren't that couple, and you still have time to prepare. There is nothing more romantic than climaxing at the same time, and the following tips will help you achieve this.
1. The 20 Minute Rule
It will be better for everyone except the noise complaining neighbors, if you give her a clitoral orgasm before you bring your penis into the equation. So be sure to spend at least 20 minutes on foreplay.
Use those frisky fingers and your insatiable tongue. Get her to the point where she has to verbally ask you to enter inside of her, because she can't bear the build up anymore.
Even if she doesn't reach a clitoral orgasm, simply by getting her fully aroused and inches from exploding with pleasure, you will find that when you do plunge your penis inside her, she will hardly be able to contain it.
2. Bring In The Toys
Is a builder who uses tools to create a masterpiece a bad builder? Well, neither is a lover who uses toys to get their partner off in the bedroom.
By using a clitoral vibe during foreplay, he will be in an ideal position to get her to climax during intercourse. Especially if he uses a vibrating penis ring, which pleasures him and her at the same time.
If you're a woman reading this, be sure to check out our article about introducing sex toys without damaging his ego.
3. Become Cliterate
The clitoris has been a long neglected chapter in the book of female pleasure, and yet it is probably the easiest way to help her achieve orgasm. Luckily, your lady has a man like you, who strives to be clitoral scholar.
Simply put, all you need to do to master the clit is have plenty of lube, learn the positions that cater to the clitoris, and listen to her as she guides you to her ultimate pleasure.
As shared in Dr. Sadie's book 'Ride 'Em Cowgirl!', there are many positions which can help you fulfill this. The book is helpful in that it provides titillating illustrations, but if you haven't picked up a copy yet, here are a few position ideas with easy to follow directions:
High Rider:
While in missionary position, he rides high, pressing her clitoris with each stroke. She grabs his hips and stimulates powerful orgasms.
Cushion Pushin':
He sits down on a chair or couch, and she sits down on him, facing each other. She holds his neck (or back of the couch) for balance. From here, she has the ability to pleasure-rub or power-thrust — or both.
Stargazer:
This position is a little more advanced, but definitely worth a shot. For this one, she transitions from reverse cowgirl, to joining him in lying on her back (still on top of him, with him inside). From here it's easy for him to reach his thoughtful hand and play with her clitoris.
4. Go The Distance
Finding ways to get him to orgasm more quickly is a rare problem faced by couples. In fact, it's usually a blessing if it is. So gentlemen, let's come up with a few ways for you to begin encountering this "problem".
Let's start with the morning of the big night. If you haven't orgasmed in a while, it might be a good idea to do so, which will ensure you last longer that evening. Better yet, propose the idea of a quickie with your lover prior to breakfast. It's always a good idea to have a little sausage with breakfast!
Before the big moment, feel free to purchase a desensitizer spray or condoms with a numbing agent. Such products will numb the erect penis, which will help him hold his horses.
Lastly, during intercourse itself, simply pull out to pause when you approach an orgasm. Now you can spend time focusing on her pleasure while you cool your jets. Maybe you'll be able to get her close to an orgasm (or two) of her own during this break, and it will be much easier to accomplish a simultaneous orgasm when you resume.
5. Communication Is Key
Communication is key, and it will open the door to all of your wildest desires if you're willing to use it. It is the most important of all of these points, because it is what ties them all together, and ensures every single one of them is done just the way both of you like it.
Be open with each other before, during and after, and do so with more than just verbal dialogue and direction. Use your gleeful moans, a guiding hand, and even a simple, "YES!".
***
Intercourse is all about timing. It's about knowing and accommodating each other's bodies. So learn what makes yourselves tick, get something that buzzes or whirrs to lend and a hand, and take advantage of this.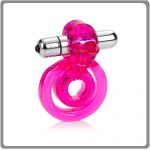 One of our absolute best-sellers. Simulate the feeling of delicious, buzzy tongue loving with this stretchy ring… BUY NOW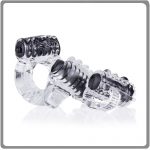 Become a superhero in the sack! This snug cock ring, mini-tongue vibe and finger vibe will have your partner on the receiving end of buzz-tastic bliss… BUY NOW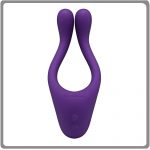 TRYST Couples Vibrating Massager
A cock-ring, a G-spot massager, a clitoral vibe and so much more. A unique toy with something for all your erogenous zones… BUY NOW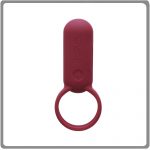 The soft ring stretches around his shaft, and the flatter, longer bullet vibe is perfectly positioned for clitoral pleasures.… BUY NOW

5 Tips To Help Couples Climax At The Same Time