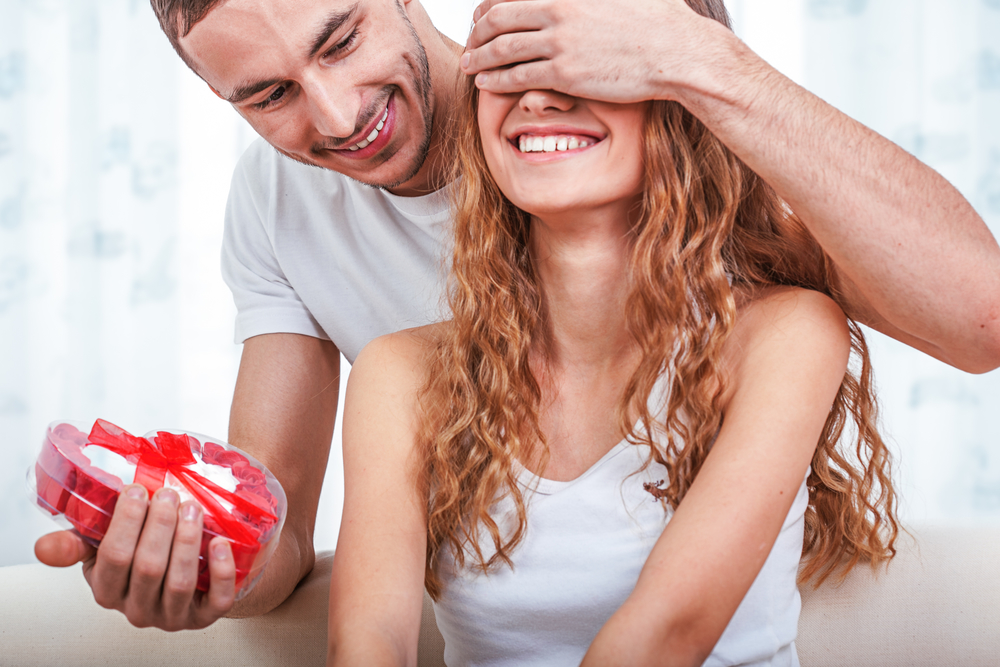 Do
Buy her something expensive and/or thoughtful.
Don't
Make her something out of Play-Doh.
Do
Take her out for a nice, romantic dinner at a fancy restaurant.
Don't
Take her through the drive-thru of a fast food joint.
Do
Rent a hotel for the night.
Don't
Set up a tent in your parent's backyard.
Do
Have wine with roses waiting in the hotel room.
Don't
Have a case of beer and a joint.
Do
Summon the powers of Eros and Cupid.
Don't
Use the power of Rohypnol.
Do
Perform cunnilingus followed by passionate lovemaking.
Don't
Try to coerce her into a three-way with your down-on-his-luck, single buddy.
Do
Make her breakfast in bed.
Don't
Make her a Dutch oven in bed.
The Do's and Dont's of Valentine's Day