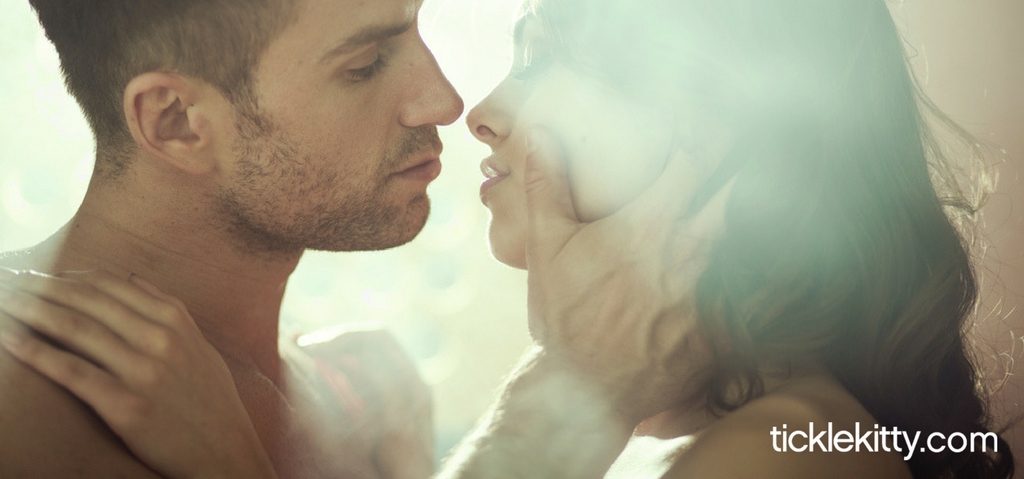 Another New Year has begun, which brings with it all kinds of ambitious goals. You'll find the gym is a little more crowded, fast food restaurants a little less busy, and you might even hear slightly less profanities being yelled out.
Good for you humanity! Here at Tickle Kitty, we're all super proud. But what about your bedrooms? Wouldn't it be great to find a little more fire in there?
Sexual intimacy is one of the most important things in our lives—I mean, how awesome is sex? Wouldn't it make sense to include improving your love life on your list of resolutions?
A new year is the perfect occasion to inspire this life-changing resolution, and below I've outlined the perfect way to find the love life you've always wished for. Consider these ideas and make a pact with your partner:
Step 1: Show More Appreciation
It's so easy to forget all the little things that enhance romance. Try getting back to the basics. Things like long hugs, passionate kisses and massages work wonders. Touch each other lovingly, and do so often.
Also, be sure to listen more, talk more, and laugh together by reminiscing about the fun times you've shared. And most importantly, team up to close any gaps that may have come between you, both physically and mentally.
Step 2: Shape Up
Set aside some time to present yourself to your partner as a lover-reborn. Shave down the stubbles, groom your pubic hair, shower with a sexy new soap, and spend extra time flossing and brushing.
Also be sure to stretch and exercise to get that sexy body of yours in shape for sexy times. Kegels are a perfect way to do so, as they strengthen your pelvic floor muscles (your orgasm muscles). This leads to longer lasting intercourse sessions for men, a stronger vagina for women AND more powerful orgasms for ALL (among many other great benefits).
Step 3: Initiate Intimacy
The pace of modern life can make the bedroom a place that's for sleeping only. Now is the perfect time to make a promise to each other to convert it back to the room of passion it once was and revive your sex life. For example start by turning off all electronics and lighting a candle.
Then set aside time for erotic playdates, finding new "playthings" to get you in the mood (fun kit ideas here), springing for a babysitter or hotel room, or bringing back the ol' bathroom quickie!
Step 4: Widen Your Horizons
Admittedly, sometimes expanding your sexual horizons can be difficult to accomplish. The key is to have an understanding partner to help you relax any emotional and sexual hang-ups and slowly ease into this new territory. Be a great listener and let any ego go. Communicate verbally and nonverbally. Slowly, but surely, you will be able to bring your libido back in-tune with gentle experimentation, and breaking out of stale habits.
Step 5: Be A Generous Lover
Have you become a selfish lover, who takes more than they give? Don't you know that the more you give, the more you get? Try it! Your new attitude will actually tip the balance the way you want it.
Step 6: Try One-Way Pleasure
Set aside a night where you are 100 percent dedicated to pleasing your partner. Fully engage yourself—body, mind and soul—and take your time to be a selfless and a generous lover.
Let all the pleasure flow from you, with no pressure on your partner to even try to please you back. Until next time, that is, when you switch roles and become the pleasure receiver! Ladies, all my best moves and techniques for pleasing him, are in my book Tickle His Pickle. And guys, this one's for you on how she really wants to be touched: The Mystery of the Undercover Clitoris.
Step 7: GoLove (And I mean pleasure yourself!)
Pleasure yourself and do it regularly! Just because your lover's too busy when you're horny doesn't mean you must go without.
And if you're single, celibate, or temporarily solo, don't deny yourself the orgasms you deserve. There are plenty of options to try on your own, and ladies if you're new at it, you'll find new inspirations in my female self-pleasure technique book, Tickle Your Fancy!
Step 8: Become 5 Times Better
Decide to learn five new sex techniques just in time for Valentine's Day. They can be new positions, role-playing, introducing sextoys to the bedroom, or even playing around with whispering sexy talk into one another's ears.
Better yet, try some of the things your lover has been begging you to do—then reverse roles and let the fun begin. The point is it doesn't matter what you choose—just get started.
Step 9: Fill Your Pleasure Chest
What's waiting for you in YOUR nightstand? If it's just an age-old vibrator with leaky batteries, it's time to stock up with something new! Are you still on the fence to explore one? Now's the time to say 'ok.' You have nothing to lose and pleasure to gain!
Have you seen what's available now? Toys, books, games and pleasure kits beyond your wildest imagination. Take a peek and see for yourself!
Step 10: Speak Up!
You have the power to turn the new year into a personal sexual renaissance. Stop accepting a low-energy or nonexistent sex life, and revive what's rightfully yours. Or take you and your honey's pleasures to the next level and enhance one of the best part of our lives—sexual pleasure! And it all works by being awesome communicators. There are infinite resources at your command: self-help books, videos, sexual technique seminars, medical solutions and professional counseling. Be proactive; reach out for whatever support you may need.
It's your life, and you only live it once. Go Love*
***


Orgasm your way into 2018 with our favorite sex toys from TickleKitty.com: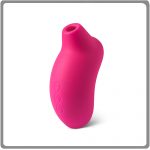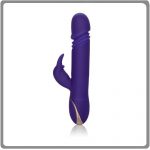 Luxury Self-Thrusting Jack Rabbit
While most other rabbits buzz and whirl, this one has a tip that will give you the thrusting in-and-out motion you crave. Combine it with the vibrating clit tickler to hit all the right spots … BUY NOW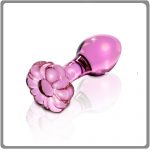 The Pink Daisy—Glass Pleasure Plug
Satin-smooth, and sculpted to fit just right, this elegant glass plug is perfect for beginners and seasoned pros alike. Find that feeling of fullness we all know and love … BUY NOW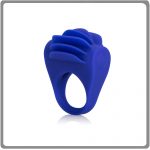 Share erotic control with your lover from across the room—or across the world—with this discreet, silky smooth, app-controlled, wearable vibrator … BUY NOW
Turn Your Lovelife Around With My New Year's Resolution Plan