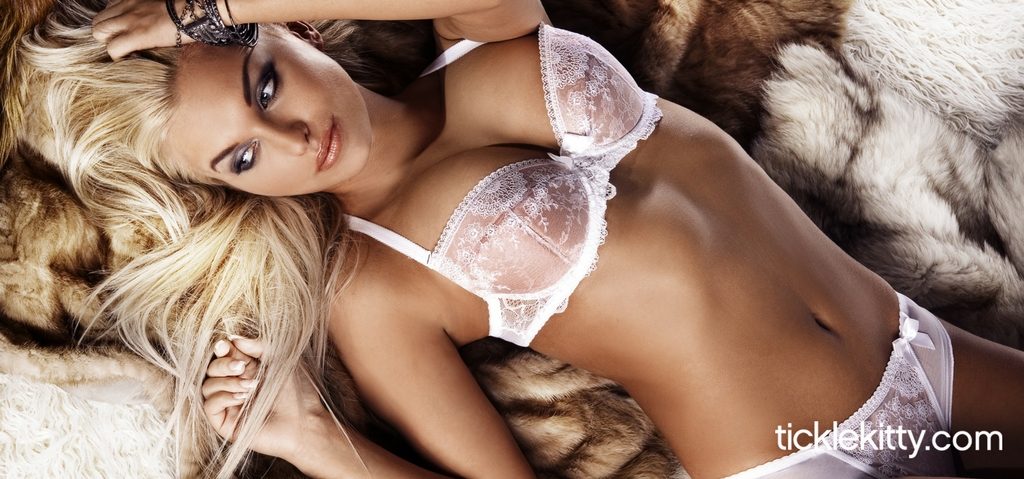 Be honest: Have you ever really kept any of those outdated, old-school new year's resolutions? Most of us have wanted to reach some sort of generic goal at least once in our lives, like losing weight or going to the gym or giving up sweets, but it's time those boring old standards were given an update for the modern babe. These days, if you want to become a real-life goddess of confidence and positivity in the new year, the key lies in feeling comfortable in your sensual self.
We'd like to suggest some new routines that honor the magical mamma you already are and kick vapid sexual stereotypes to the curb. Giving fear and self-doubt the ol' KO are way more empowering than worrying about your waistline.
Resolution #1: Stop Stressing About When You Orgasm with a Partner
As if the #orgasmgap wasn't bad enough, we've got movies and marketing telling us that all great sex happens when both partners orgasm at the same time. Wrong! Great sex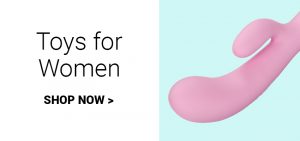 happens when two people communicate their needs, practice consent, and know what gets them off (or at least aren't afraid to figure out what does). Coming together is nice on the rare occasion that it happens, but there's really no reason it needs to happen for both of you to be satisfied. Just make sure to give your partner a helping hand if you get lucky first.
Resolution #2: Give Up All Those Masturbation Myths
Some of those antiquated masturbation myths just won't give up. No, your vibrator won't give you nerve damage, and yes, you'll still crave sexual connection with your partner even if your battery-powered lover can get you off in 60 seconds. There are all sorts of reasons we've been fed about why masturbation or using sex toys is bad for us, and this is the year to drop all of them. Not only will self-love boost your happiness, but it can actually trigger your sex drive to want more orgasms with a partner. Just another reason why masturbation is pretty much awesome.
Resolution #3: Try Something New in Bed—With Yourself
Trying something new in bed with your significant other is a good idea by itself, but this year, take it up a notch. Try something new with yourself, solo, that you're curious about, like anal vibrators or triple stimulation—something with the possibility to feel so deliciously satisfying that you've got to test it out alone first! Use your hands and some new toys to open up pleasure areas you never knew existed. Once you find your new technique, feel free to share it with your partner and teach them how to send you into ecstasy.
Resolution #4: Get in Touch with Your Spiritual Sexuality
When you're deeply in touch with yourself as a sexual being, self-love is a ritual of getting to know your sensual spirit. Light some candles and incense, make an altar of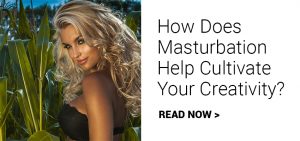 crystals, and sit cross-legged in front of the softly glowing light. Put on your best lingerie and choose a mental picture or a fantasy to focus on. Look at yourself in the mirror and admire your curves. Give yourself a sexy massage and discover hidden pleasure points. Whatever makes you feel whole, beautiful, and in touch with yourself in these moments can be translated into confidence throughout your entire life.
Resolution #5: Find What Fits You, and Go For It
Whether it's swinging or polyamory or the most vanilla, monogamous, missionary position kind of sex, don't be afraid to fall into the style of having sex that fits how you receive pleasure. We know kink is all the rage, and it's so bad-girl-status to wear your sluttiness on your sleeve and date around a la Samantha Jones from Sex and the City. But deep down, what kind of sex actually makes you happy? What kind of sex puts you in that magical aroused trance where you can't tell up from orgasm? Whatever it is—whips and chains, multiple partners, meditative tantric sex—that's the kind of sex you should be having, and it's all up to you to figure that out. Sounds kind of fun to us!
It's 2018, and it's safe to say that whatever is bogging down your sex life needs to go. Kick your preconceived notions and uncertainty all the way back to January 2017 and live the goddess-worthy sex life you deserve.
***


Start 2018 the right way with top of the line sex toys from TickleKitty.com: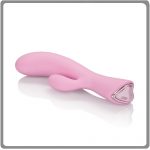 Clitoral joy. G-spot pleasure. Five escalating speeds. Seven seductive vibration styles. All waiting for you to fine tune to your own orgasmic wavelength … BUY NOW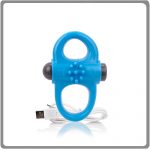 This couple's vibrating penis ring does it all. The large loop goes on the penis, the small loop used for guidance…with reversible pleasure ticklers on each side. YOU choose how to play … BUY NOW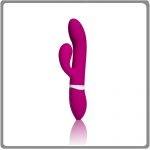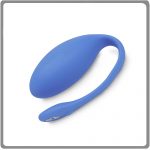 Sexually Empowering New Year's Resolutions for the Progressive Woman