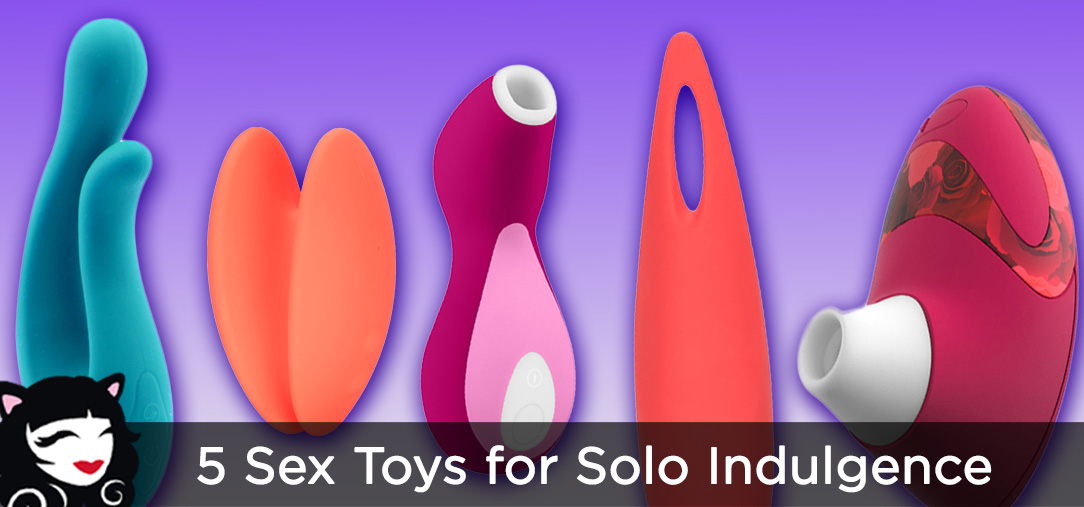 Shared pleasure and couples' sex toys are top priority on every trend report, but don't let the trends keep you from discovering the incredible toys created for you alone. You put your all into keeping your significant other in orgasmic bliss when you're together, and that's why you deserve a new toy with a singular mission: delicious self-indulgence. In fact, self-pleasure can even increase your desire for partner sex, so your significant other never has to feel like they're missing out when you take some much needed me-time with your hand or a vibrator. These are our top picks for solo sex toys that turn masturbation into a ritual of self-love.
This revolutionary oral sex simulator has created a devoted following that can only be compared to The Rabbit's debut on Sex and the City. According to pretty much everyone who's used it, it's that good! Place the silicone cup over your clitoris and get ready for something totally different. The Womanizer doesn't vibrate. It uses pulses of air to gently tap and lift the area all around the clit. There is scarcely a user who hasn't praised this toy for multiple orgasms. The Womanizer has multiple settings, but most women can get off with ease within the first few settings. This toy doesn't just simulate oral sex; it's almost better than oral sex! Are you convinced yet?
If you're a clitoral explorer, the Red Hot Spark is the perfect mini flame for your hot button. This toy is made of super soft silicone that flexes and moves with your body. You can even use your finger to press down on the tip for a more focused sensation. Hold this vibe from the end and let the tip gently flicker across your clitoris and labia. The oval shape surrounds your clit with vibrations without buzzing directly upon it, which is a unique, teasing sensation and perfect for those who get crazy sensitive during climax. Unleash a little fire and burn in bliss!
You might have tried many different takes on the classic Rabbit Habbit vibe, but you haven't tried one like the Arielle. Instead of the typically hard, straight shaft and rigid clitoral arm, the Arielle is ergonomically curved and flexible. The entire toy is crafted to fit whatever unique shape you own. One shaft slides cozily into your body while the other cuddles up to your clitoris. You can even slide both soft, silicone arms into your vagina for a fuller feeling, or twist the toy sideways and run the dual motors across your vulva and clit. It's the most versatile dual-stimulation toy you'll ever own.
This little clamshell-like toy might have you thinking skeptically at first – until you turn it on and start feeling creative! The Mini Marvels' unique shape means you can experiment with every inch of this palm-sized toy. Place it between your fingers and use the flat sides for broad stimulation across the top of your clitoris and pelvic bone. Turn it on its' side and run the ridges across your vulva, or place the split so each ridge touches the sides of your vulva while the dip hugs your clitoris. With 10 pulsation settings and the Marvels' funky shape, you'll never get bored of finding new ways to use this tiny wonder.
Similar in theory to The Womanizer Deluxe, the Penguin offers a different kind of suction experience. This toy even vibrates, too! Tiny ticklers inside the suction head flicker against your clitoris as you control the pressure and vibration pattern. Add some lubricant for extra suction strength, or take this baby into the tub. If you haven't tried vibration and suction underwater yet, welcome to your new favorite bath time activity.
Whether you're single or coupled, self-pleasure is an important part of your mental health. It puts you in touch with your body, mind, and soul, and replenishes your spirit. You were born with the amazing ability to create explosive orgasms all by yourself. Take that climax and own it!
***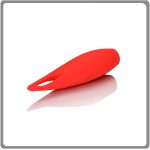 Like your lover's tongue at turbo speed! The Red HotSpark delivers intense, fluttering action with its flexible tip and deep, rumbly pleasures with its powerful bullet body… BUY NOW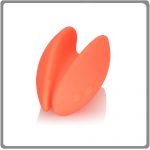 Slip this little marvel between your fingers for clitoral bliss during oral and penetrative pleasure to buzz you along to powerful new orgasms… BUY NOW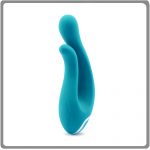 Delightfully versatile pleasurizer with flexible vibrating stem, and short vibrating stem for an irresistible clitoral buzz. Marked down for a limited time… BUY NOW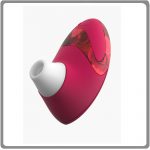 Have you ever had an orgasm in 60 seconds? Get ready for the unique toy that delivers a little something extra for an amazing finish… BUY NOW

5 Sex Toys for Solo Indulgence