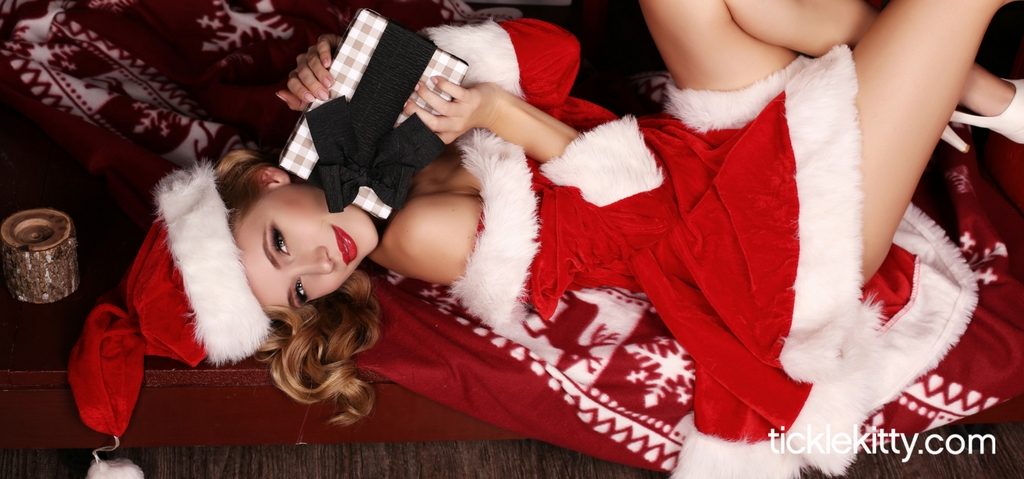 With all the hustle and bustle of the holidays, it's easy to miss the sensual undertones of the season's ambiance: hot cocoa and cuddles under a blanket, the flickering of a fireplace, the warm twinkle of lights. The holidays are ripe for romance (at least once the kids are in bed), and all you have to do is take advantage of the season's built-in mood lighting and flirtatious activities (mistletoe, anyone?). This time of year is already packed with little sprinkles of affection—like an entire tradition dedicated to kissing—and with a bit of creativity, you can turn up the heat for some adults-only holiday cheer.
Get Lit
Think holiday sparkle is just for the kids? A strand of lights does wonders to turn your bedroom into a cozy, sexy hideaway. Dimmed lighting is a great way to set the mood, and now you don't have to worry about spilled candle wax. Choose holiday lights with darker colors and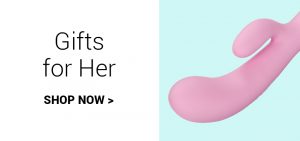 thicker plastic coverings—these add vibrance without shedding too much light. Toss a strand over your headboard or across the top of your dresser, and indulge in the colorful views of your partner's skin and curves as the light and shadow plays across their body. Bonus points for laying the lights out in front of a mirror and creating your own live adult performance, complete with artsy lighting.
Steam Heat
In Europe's most wintry locations, like ice-cold Norway or snowy Sweden, saunas aren't a luxury—they're a necessity! Heated bathroom floors and handcrafted, in-house saunas come to the rescue during the long, dark winter months. Here in North America, it's hard to find a steam room or sauna that doesn't come with pricey spa admission, but you can re-create this European staple in your own bathroom. Run a bath with the water on full blast and super hot. If your water heater is lacking, boil some pots on the stove and dump them into the tub. Keep the bathroom door shut tight, and light some candles around the room. Place some towels on the floor for comfy seating, and bask in the warm, cleansing steam as it rises from the tub. Once the water cools down a bit, you can hop in the tub together for a relaxing couples' bath.
Down By the Fire Place
Where is the best place to make sweet love? If we had to poll a group of classic R&B singers, we're pretty sure 10 out of 10 would suggest down by the fire. It might sound like an old cliché, but we think sex in front of a fire place should be your new holiday tradition. If you don't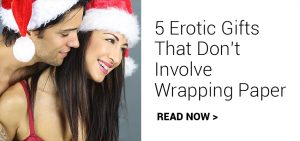 have the real deal (or if it's smack in the middle of the living room and the kids aren't at grandma's), now is the time to nab one of those faux fire places from the holiday section of your local department store. Once you have the flames (or LED's) blazing, gather your cuddle accessories: twin mugs of hot tea or cocoa, a big cozy blanket, and some warm flannel pajamas (with red, lacy lingerie underneath, if you please). Once you're all warmed up, spread out the blanket and create some heat of your own while the flickering light dances across your entangled bodies.
Dirty Stockings
You've probably already hung the family stockings by the chimney with care. Now hang some in your bedroom and plan a gift exchange just for the two of you—no kids allowed! Sex toys make excellent stocking stuffers. Challenge each other to only buy sexy gifts that can fully hide inside your chosen stocking until Christmas. Mini vibrators, barely-there underwear, couples' vibes, and lubes are the perfect sizes to fit into your dirty holiday décor. After the kids are tucked in and the presents are laid around the tree, tip-toe back to your room, swap stockings, and let the celebrations begin.
Cold winter weather and traditions of togetherness make the holidays the perfect time for romance. With a little creativity, you can turn your home into a wonderland of steamy holiday sex.
***


Surprise your lover this holiday season with these orgasmic, sexy gifts from TickleKitty.com: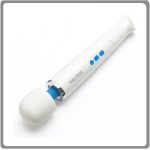 Magic Wand – Now Rechargeable!
If you need real power to get going, the "Cadillac of Vibrators" will take care of you. Now cordless, and #1 doctor recommended for easy orgasms … BUY NOW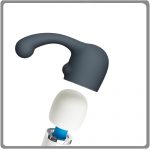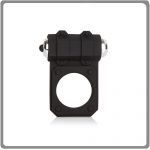 Slip on this soft, stretchy, buzzy penis ring, and slip into pleasure. Designed to maximize pleasure for both you and your lover … BUY NOW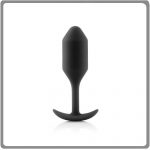 Designed for long-wearing comfort and delightful pressure, this weighted silky smooth silicone butt plug provides an exhilarating, discreet feeling of fullness… BUY NOW
Sensual Ways to Enhance Your Holiday Sex