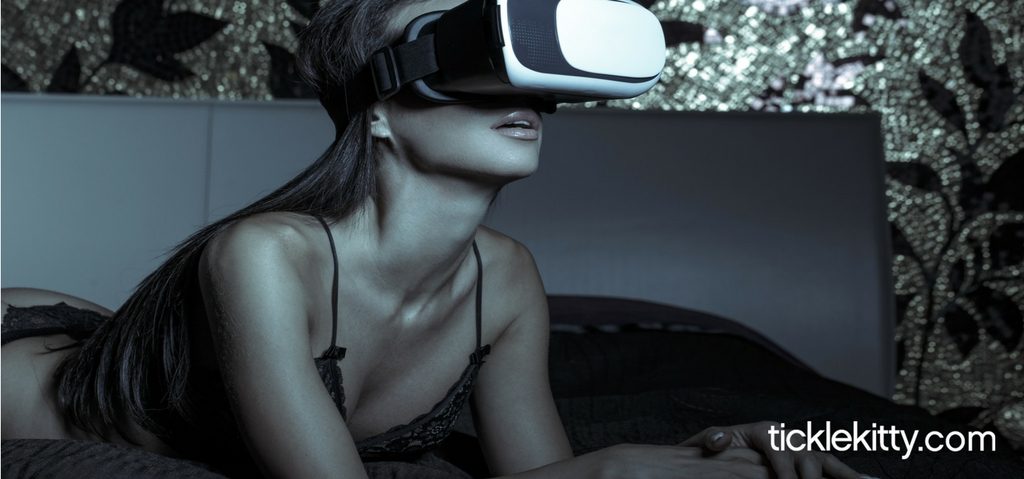 Who knew getting' it on would inspire the latest generation of tech trends? From the pages of Cosmo to Fifty Shades, sexual freedom has gone mainstream, and the technology industry has taken a flying leap into sex toy design. If computer-powered sex is your kink, consider yourself born in the right generation, as this category is advancing faster than the latest iPhone releases.
Letting our freaky (or vanilla) flags fly has kicked down the doors of sexual taboo and made way for some seriously wild sex-tech trends. If you're an enthusiastic try-sexual with a thirst for the latest electronics, we dare you to check out these 4 new sex trends. The next time you're looking for an orgasmic thrill, don't be surprised if it's powered by artificial intelligence!
Air-Powered Oral Sex
Most sex toys for men mimic—what else?—the experience of getting a blow job. Every new faux-bj toy on the market claims to give the most realistic version of receiving head, and it was about time someone engineered a version for clitoris owners. Air-powered oral sex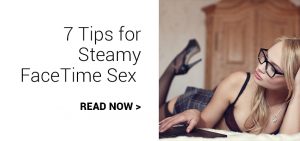 simulators, like the Womanizer and Satisfyer, are the most talked-about sex toys of the year. With the ability to induce orgasm in as little as 60 seconds, you might just skip the real thing in favor of your new favorite toy! Instead of vibrating, these palm-sized wonders use air-suction technology to gently lift the clitoris up and down in a gentle pulse pattern—just like a skilled lover's mouth. Place the small suction cup over your clit and give yourself some well-deserved tech head!
Robot Love
Sex toys could never replace a real lover—or could they? Robotic sex dolls are the latest in high-end pleasure toys. They talk, crack jokes, and some can even have an orgasm! Realistic, pose-able love dolls have been around for years, but now computer engineers are finding ways to make them come to life (at least in a technical sense). Only a few versions are available for sale at the moment, while most are still under research and development. The brainiacs behind companies like Realbotix and Synthea Amatus are working to create robotic life partners with artificial intelligence that exhibit unique behaviors and adapt to your interactions, which means you'll be doing more than having sex with your mechanical girlfriend—you'll be developing a real relationship! The robot revolution is closer than you think.

Phone Sex with a Techy Twist
Phone sex is a hot, fun way to sexually connect with your partner while on the road. Thanks to FaceTime and video apps like Skype, our dirty talking can be accompanied with a private smart phone show. Teledildonics, a tech-meets-vibrators niche of the sex toy industry, just took our favorite long-distance activity to the next level. Now you can see, hear, and feel your lover with his-and-hers toys that actually transmit your movements in real time. When she strokes or inserts her vibrator, the motors in his masturbator respond with up-and-down, squeezing motions and vibration at the same speed and strength of her activity. When he thrusts into the masturbator, her vibrator responds by slowing down and speeding up the vibration patterns. You'll have a new reason to actually look forward to your partner's next business trip!
Virtual Reality Erotica
VR has finally made the leap from cheesy 1980's sci-fi fantasy to sexy reality (for the most part, anyway). Virtual Reality porn is on the market, and although the graphics haven't completely lost their primitive, 80s-style aesthetic, the future of adult video is pointing sharply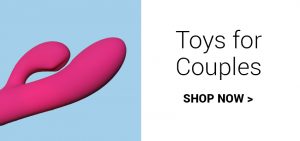 towards tech. VR masturbators for men sync up with a smart phone or computer to mimic what's happening on screen. Depending on your kink, you can choose a virtual pixelized babe who loves to take naughty commands or a pre-recorded porn star who performs point-of-view action. Click through different scenes and positions, and the motors and beads inside the masturbator spin, whirl, and vibrate, giving you a customized orgasm complete with hot visuals. Unfortunately, there aren't any VR sex toys for vagina owners at the moment, but we're pretty sure it won't take long before the industry's female engineers invent something for the ladies.
Just when you thought electronic devices were a bedroom distraction, the next generation of orgasm-enhancing tech goodies takes pleasure to a whole new level. Sometimes practical, and other times absolutely Star Wars-esque futuristic, the funky world of sex-tech always guarantees something interesting.
***


Amplify your lovin' with these tech-enhanced toys from TickleKitty.com: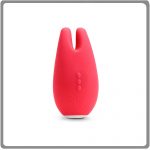 GALA – Multi-Orgasmic Clitoral Vibe
Designed with individual motors in each tip that vibrate independently, this bluetooth-controlled vibrator surrounds the clitoris with delightful, customizable sensations … BUY NOW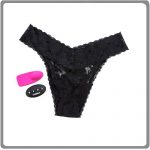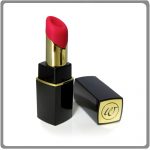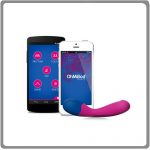 4 Sex-Tech Trends for Futuristic Orgasms