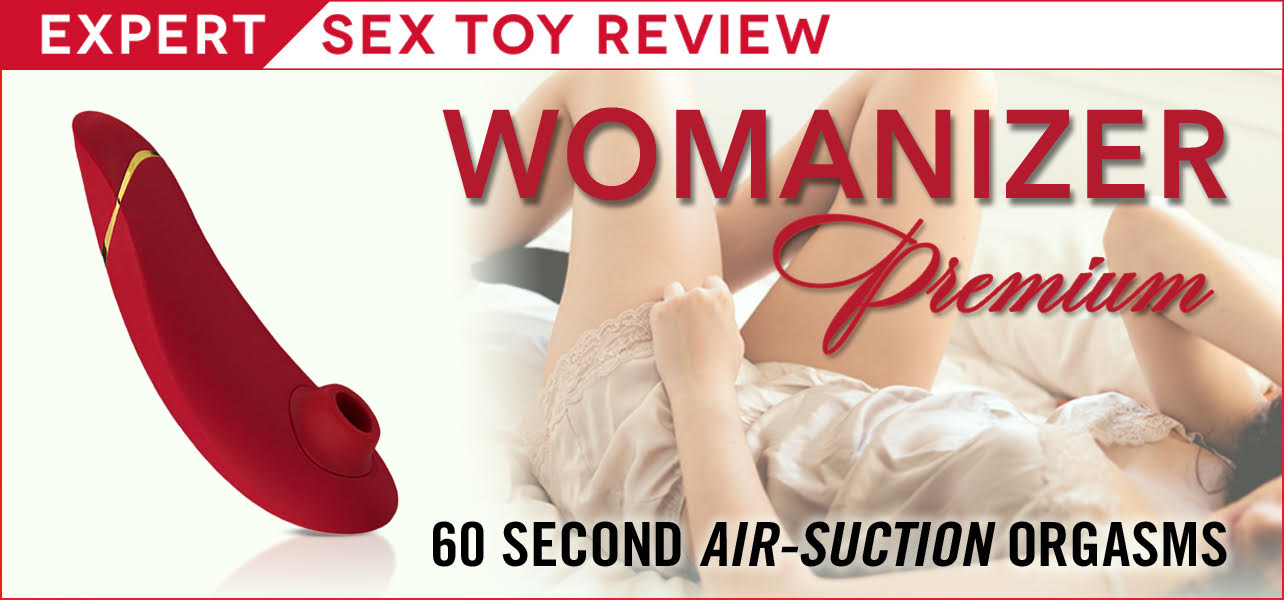 It IS possible!
For more than two decades I've been a daily Magic Wand devotee. But the Womanizer rocked my world. Instead of providing super-strong direct clitoral stimulation, like the Magic Wand, The Womanizer uses PleasureAir technology to tease the almighty clit via gentle vibration and suction.
I've been around the sex toy block and there's nothing on the market remotely like this orgasm-inducing beauty.
The Womanizer arrives in an elegant box, perfect for gift giving. Compared to a lot of plastic wrapped sex toys, it's a classy presentation. Once opened, it can be stored discreetly in its accompanying black satin bag. It doesn't look at all like a traditional vibrator—and at first glance, you may not know what to make of it, but boy does it deliver.
Orgasm is a reflex and some women need more time than others to ramp up arousal. That's a-OK. But if you're looking to step up your response time – whether oral sex, intercourse or masturbation is next on the agenda – give this a shot. Although full disclaimer: I'm not advocating for women to put a stop clock on their pleasure. I'm all for women taking all the time they want and need to achieve pleasure – whether orgasm is the end game or not. (Sex should never be a race and the Big O doesn't have to be the finish line.)
But the Womanizer can help get you from Point A to Point B faster than any toy I've ever tried. And I've tried A LOT of them.
For starters, the toy is extremely easy to use. Push the button to turn it on and off, then adjust between eight levels of intensity. (I tend to stick to the first four settings.) Depending upon the size of your clit, there are two clitoral stimulator silicone heads to choose from. You can also purchase replacements separately. The Womanizer runs on a USB rechargeable lithium ion battery, so you never have to worry about replacing batteries – always a plus for those of us who have a well-stocked toy drawer.
I use the Womanizer for speedy solo sex experiences, as well as to also get warmed up for other sexual adventures. It's much quieter than most of my vibrators, which makes it less intimidating to introduce into partner sex scenarios. Nothing kills a sexy mood faster for me than obnoxiously loud toys. "Oh, hey there! Want to play with my pussy and this phallic shaped jackhammer?" Umm, nope.
I typically enjoy giving oral sex more than receiving it and have a hard time climaxing from cunnilingus alone.
However, a quick stint with the Womanizer will get me to a point where I can actually come from oral alone. Go figure.
Another scenario: Sometimes, a gal needs to get off – pronto. When I'm stressed, there's no faster way for me to relax than to masturbate. Orgasms release the happy-inducing hormone oxytocin, which has been shown to relieve tension, and the Womanizer often produces fast, multiple orgasms. See, it's good for you!
For menopausal woman, it's a godsend.
A recent study, the Treatment of Orgasmic Difficulty in Perimenopausal, Menopausal and Post-Menopausal Women, found that The Womanizer Premium may be exactly what women need. Even though the study involved a small sample, every single woman in the study, as in 100 percent, had an orgasm while using The Womanizer.
Sure, how easily orgasmic a woman is to begin with plays into the equation – how turned on she is when stimulation starts or whether stimulation is optimized to provoke orgasm in the first place. But believe it or not, this technological wonder makes lightning fast orgasms a reality. As in your kitty will purr in one minute or less. I'm not making this up.
***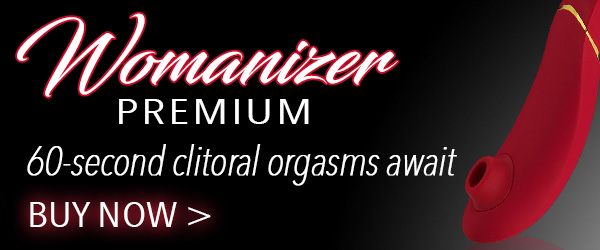 Enjoy this one of a kind 60-second orgasm toy, bonus gifts and free shipping exclusively from Tickle Kitty. Once you've got your hands on it, and need more more more multiple O's, check out some of Tickle Kitty's top picks for powerful orgasms.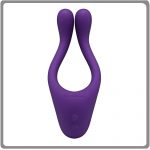 TRYST Vibrating Couples Massager
Cosmo's Sex Toy of the Month, June 2016. It's a G-spot vibe, a cock ring, clit massager—and so much more! The TRYST is a multifunctional wonder with something for everyone… BUY NOW

Yes, This Toy Can Make You Orgasm In Less Than 60 Seconds