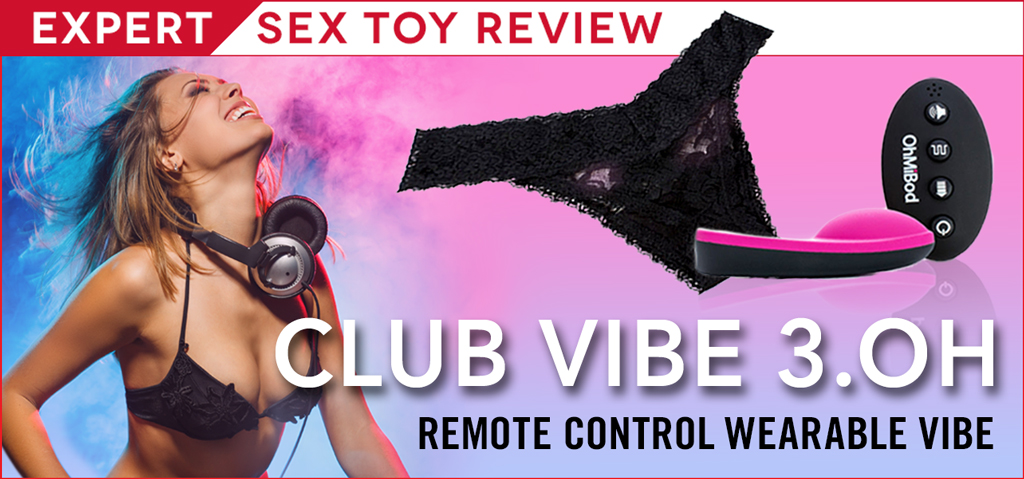 Sweet and discreet. That's how I describe the rechargeable Club Vibe 3.OH to every single one of my girlfriends. You'll never find anything better to add an erotic something-extra to a romantic night out. It's a super quiet remote control panty vibe, and comes with black lace panties that are as comfy as they are seductive.
My husband and I played with the Club Vibe 3.OH during a fancy dinner date. The Club Vibe fit so perfectly into the silky, lace panties that I honestly forgot I was wearing it.
The experiment started before we even got to the restaurant. I turned on the panty vibe and he switched on the remote control.
Pretty soon it sure wasn't just the vroom, vroom of the engine I felt tingling.
I watched his fingers as he played with the Tease Mode button. He tap-tapped it lightly a few times, and then held it down for two seconds. Three seconds. Already I could barely stand it. I could feel a growing warmth and wetness between my legs. He stopped suddenly, and with his hand on the stick, he shifted gears.
We drove to the restaurant in silence. He left me in lubrication limbo for what felt like an eternity (in reality it was 13.5 minutes), and I noticed how hyper aroused I was becoming. We were quickly seated then suddenly, without warning, he did the unthinkable. My husband turned on the signature Club Mode while I was placing my order with the waiter.
In Club Mode, the vibration becomes audio responsive.
You can use it to feel music at a concert, beats in the club, or every single voice in a crowded restaurant.
The deep laugh coming from the table next to us, the high pitch giggle that came from somewhere farther away in the room… as the conversations in the restaurant grew louder, the party in my pants got going. The Club Vibe was in perfect pleasure position, and before we even tossed the salad, I experienced my first orgasm of the evening.
My hands grabbed the table and I mouthed, "I'm coming" to my husband. He nodded with approval, his eyes locked with mine. As my body began to writhe, he placed his hand on my thigh to help keep me grounded. Good thing the restaurant was super packed. Nobody seemed to notice the tiny tremors shooting up my body (or if they did, they may have enjoyed the experience too).
After I came, I felt like my putting my head in my soup. But I warrior-ed on. We had just finished dinner and were discussing dessert when my husband switched on Groove Mode—the setting that comes with five pre-set pulsation patterns. With each jolt of orgasmic energy, my clit started throbbing. My husband ordered something hot, sticky and sweet and I focused as we went through each of the five patterns. We had barely made it through one round of five when I started to feel the build up again.
Exactly two minutes before our caramel brownie sundae hit the table, I experienced my second orgasm.
On the way home, my husband pulled over in an empty parking lot. He switched on the radio and the vibe made me come again, in the back of the car, to ACDC's "American Woman." My husband and I both chuckled about how high school it felt, and agreed that the anticipation of giving and receiving with the Club Vibe had taken our sex life up a notch.
My only cautionary advice is make sure to know your orgasm faces before you head out wearing the Club Vibe 3.OH. Just in case you get your panties in a bunch.
***
Now you're ready for the Big O any time, any place outside the bedroom… but what about inside? If you want to keep the fun going with your partner, try some of Tickle Kitty's favorite couples' toys. For experts and newbies alike!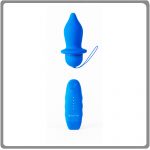 B-filled Remote Vibrating Plug
The perfect toy for partner play. Add lube, slide it inside, and hand the remote to your lover to put them in control of your backdoor bliss… BUY NOW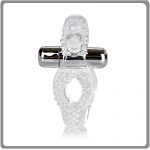 Simple and sensational. He stays harder and lasts longer. She receives pleasure from its vibrating, pinpoint pleasure ticklers. Everybody wins! BUY NOW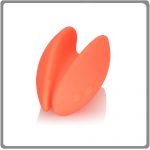 Slip this discreet vibe between your fingers for clitoral bliss during oral and penetrative pleasure to buzz you along to powerful new orgasms… BUY NOW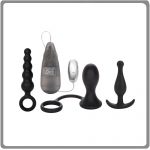 A thin starter probe, a full sensation probe and a buzzy two-piece combo. Must have, if powerful prostate orgasms are on your bucket list… BUY NOW

This Vibe Led to the Most Erotic Dinner Date Ever