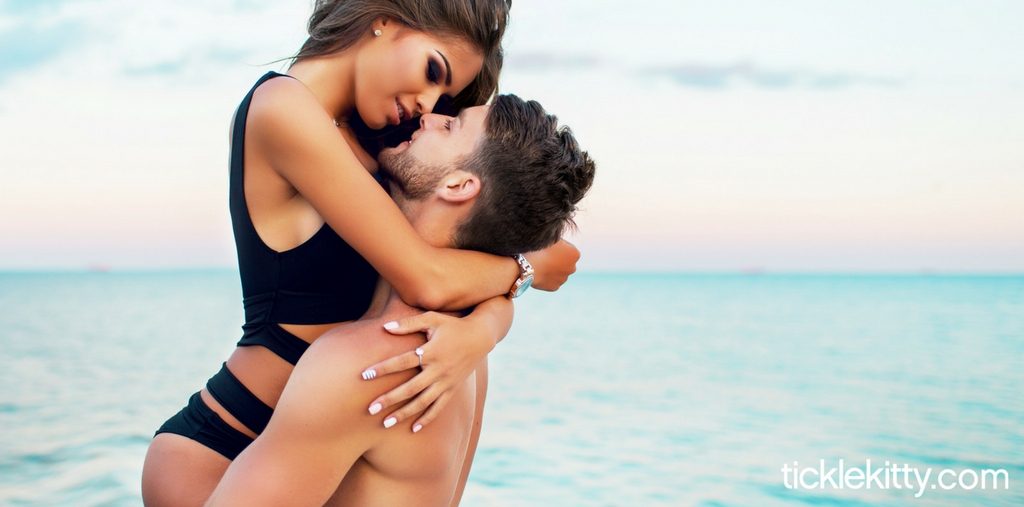 Public sex is an intriguing and thrilling activity for exhibitionists. Some thrive on the fact that it's illegal, which makes it taboo. Others are aroused by the thought of being watched having sex. The fantasy of getting caught, or even observed, drives their lust.
I consider myself a mild exhibitionist. I enjoy taking risks, but cautious ones. Mild exhibition through public foreplay rather than full on sex is more my speed.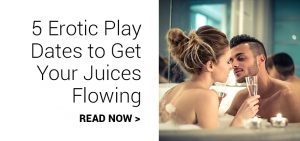 I can think of several times when my seemingly innocent dinner-and-a-drink date turned into a heavy public make-out session. During those moments I found myself wanting more, but not ready to end the night by heading straight home. Doing it in public has crossed my mind, but I'm hesitant due to the fear of getting caught. So I happily compromise with a little mild exhibitionism. The excitement of alluding to sex before having it is quite erotic, especially in a public setting.
Frisky public foreplay can provide just the right amount of stimulation and anticipation, before finally going home and getting down to business. Here are my favorite ways to experience the thrill of a public hook-up, without going all the way:
Excite with Sexts
While out to dinner with your lover, excuse yourself to the restroom and send a naughty text describing what you would do to them if you could. Provide all the intimate details too nasty to say out-loud and include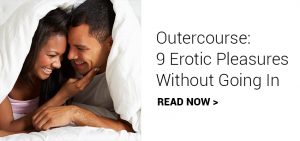 a sexy selfie to tease with what's underneath your outfit. When you get back to the table, basque in your lovers lit-up face of surprise and notice an even stronger desire to rip your clothes off right then and there. Make eye contact to let them know you're thinking in the same naughty thoughts. Hint, be sure to wear easy-access clothing, like a dress or skirt for quick snapshots. Don't be surprised if he rushes through dinner to get to the main course—You!
Touch and Tease
Playful touching is an exciting way to flirt and tease in a public setting. On a train or bus? Stand against him while slyly rubbing your ass across his groin (then let your hand graze his bulge while no one's looking). Or, add role play to the public foreplay mix by pretending you don't know each other. Ooooh, how will you flirt with him this time? In an Uber? Time for some discreet back-seat fondling, teasing him with what's to come when you get home.
Titilate with Toys
Sex toys can be one of the most gratifying ways to reach public orgasms without having public sex. Outfit yourself with a Club Vibe 3.0 remote control vibrating panty and let your lover play with you at a restaurant, a bar or concert. Tip: ask him to use the 'club mode' and it'll vibrate from the bass in the music, or even his voice speaking into the control! Another favorite of mine is the discreet lipstick-case Womanizer 2Go air suction clitoral pleaser. Research shows 50% of women who tested this toy orgasmed in 60 seconds or less. And so did I! It's the perfect public foreplay toy take with you for a quick, discreet orgasm.
So while hard core exhibitionists may have full-on public sex, they aren't having all the fun. Us mild exhibitionists have plenty to enjoy too, and can even orgasm in public—but without the worry of getting caught having full-on sex.
***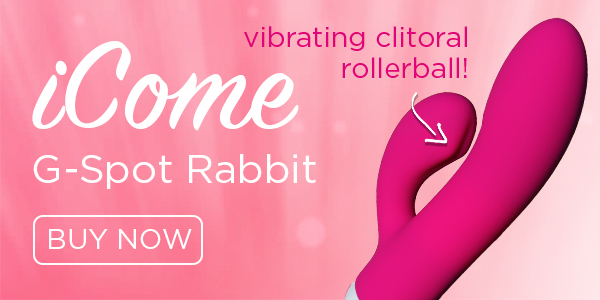 Explore these toys from Tickle Kitty, for the mild or hard core exhibitionists: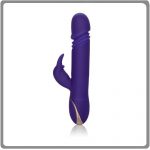 Luxury Self-Thrusting Jack Rabbit
While most other rabbits buzz and whirl, this one has a tip that will give you the thrusting in-and-out motion you crave. Combine it with the vibrating clit tickler to hit all the right spots … BUY NOW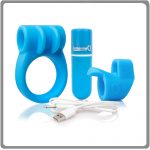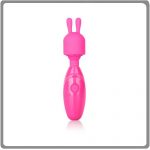 Tease your clitoris with the gentle vibrations of the two humming silicone tips on this palm-sized perfect-for-travel vibrator. It's a small pleasure toy that guarantees big orgasms … BUY NOW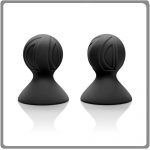 Place these luxuriously smooth arousers around each nipple and squeeze to create the tingling suction sensation that we all love and need, with or without a partner … BUY NOW
Public Foreplay for the Mild Exhibitionist