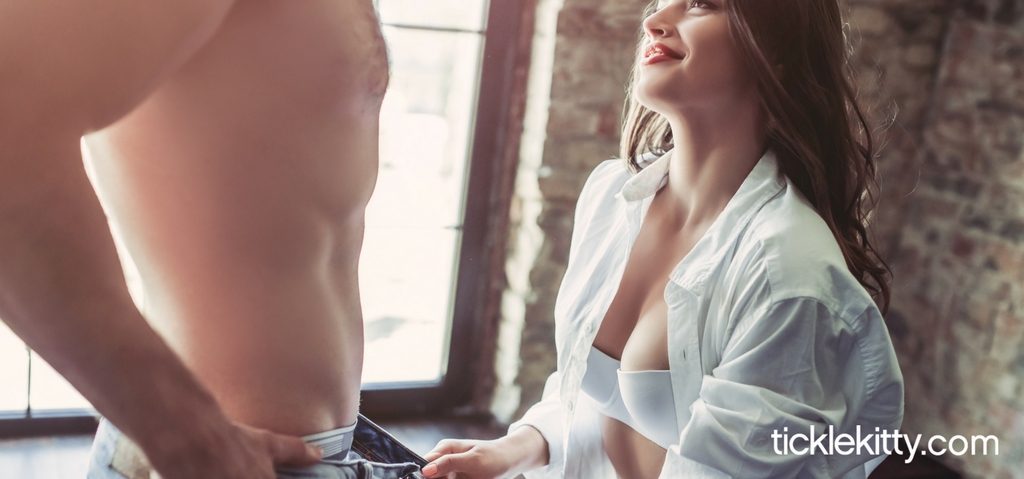 Women may seem like complex creatures, but when we're looking for sexual stimulation, getting us going can be quite simple. Sure, our desire may not be as pointed as his is, but some of the best sex I've ever had, had nothing to do with being penetrated. In fact, if you look beyond our lips, you'll notice a whole, wide world that gets us wet.
1. Forego lust for love.
A woman wants to feel like you can't get enough of her. She may want you to show this through kisses and touch, through spending quality time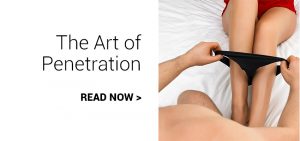 together, through the purchase of gifts, via your words or as a result of your actions. When you take time to notice the little details about our hair, or our clothing, it shows you care. When you open doors, tell us how beautiful we are and how much you appreciate us, you will get more of what you want too.
2. Screw flowers, figure out our fantasies.
According to a 2015 Neilsen report, 85% of romance novel readers are women. Combine that with the popularity of the Fifty Shades of Grey franchise and you can see how romance, and a little sexy-kinky-power-play can combine to make for some hot nights of steamy sex. Bring a romance novel to bed and offer to read a chapter, or ask your lady what types of fantasies turn her on and then find a video or book with that theme. You can even use the book as a role-play guide by becoming the characters and acting out the scene. Reading erotic material together can allow you to be more creative, and can allow your woman to feel more empowered and tolet the power dynamic shift from reality to romance.
3. Slow down, you move too fast.
Yes, a quickie works some of the time, but as my friend and fellow sex educator Barbara Carrellas always says, "Men are like microwaves, and women are like ovens." That means women take a lot longer to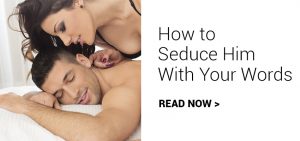 heat up. Don't rush it, instead ration it out. Start and stop your touch, licks or thrusts, listen to her body, her breathing and her words of encouragement or insight. Try putting a blindfold on her and slowly, very slowly, almost as if you're not moving at times, touch and tease her, for as long as she can take it.
4. Let her be in charge.
Sometimes a woman likes to be in control, and sometimes she may want to lose control. Either way, try switching up who takes the lead in your sex life, and see how your lady responds. Sure, she may need a little encouragement from you, especially so that when she ties you up, she knows you're truly game to being submissive. Buy her her first bondage kit and then crawl over to her and say, "Mistress, I beg you to tie me up and tease me." Remember, practice makes perfect!
5. Touch that clit!
It's not always penetration or G-spot stimulation that brings a woman to orgasm. Clitoral stimulation is the golden rule of sex play for the majority of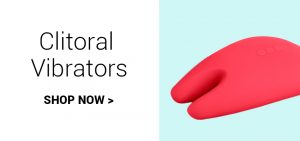 ladies. That means rubbing around, on, or near the clitoris. Add some lube to the pad of your pointerfinger and see if she gets more worked up going clockwise or counterclockwise. Try tapping the clit or playing with the frenulum above her clitoris. The more attention you pay to detail, the more aroused she'll become.
The bottom line is if you turn her on, she's likely going to want to return the favor.
***


Want more ways to get your lover going? Turn her one with these top sex toys from TickleKitty.com: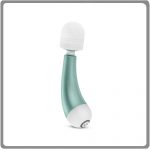 Nöje (That's Swedish for Pleasure)
All the power of a full-sized power wand—masterfully miniaturized! Indulge in over-the-top orgasms from this tiny and compact pleasurizer, equipped with 5 tantalizing vibration patterns and 5 speed settings … BUY NOW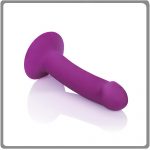 How can you make your favorite dong even better? Make it respond to your every touch automatically. With LUXE, the deeper you stroke, the stronger the power … BUY NOW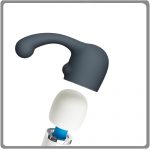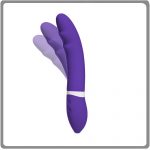 5 Things That'll Get Her More Excited About Sex