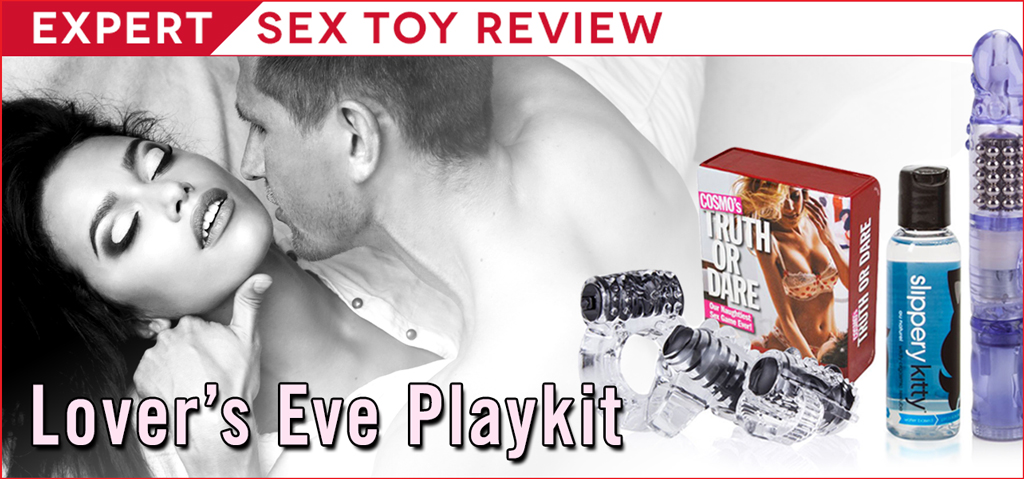 No matter what kind of sex my husband and I have, it's always nice to play with a guy that knows me well. That being said, a partner who can read your body is exciting, but a partner who can seduce your mind is even better. I turned to the Lover's Eve Playkit, with its unique sex-cessories and foreplay game.
I know my man well, but I could always know him better. We decided to test out the package on a weekday morning after the kids went to school. Lover's Eve can be any time time of day, and I wanted us to break out of our routine, early-morning-only sex rut. So on a day we both took off, after we dropped off the kids, we got to work.
At first glance, I was in awe of our treasure trove of options. We began with Cosmo's Truth or Dare. The snakeskin pattern on the back of the Cosmo's cards was eye-gasmic. It was my turn to choose first, and I was feeling vocal, so I picked a truth: "How long would your ideal quickie last? Describe every moment."
I told my husband that it would last about 11 minutes, and would begin when I walked in the room to see him sitting on a chair, masturbating. I'd walk up to him, slowly, and lift one leg and straddle him. I'd slide myself on to him, and we would gently move together until I came. He decided to be a brave boy with a dare next. He had to rub his nipples for thirty seconds, so I removed my shirt in solidarity with him for a little inspiration. After grabbing a few Burlesque Nipple Pasties from my dresser drawer (I'm a sucker for nipple toys!), he twisted my nipples a few times and peeled off the self-adhesive tape and placed the pasties on me. He smiled and said, "I can't wait to watch these tassels swing."
I could feel a tingling moving down my neck and shoulders, making its way to my clit. I grabbed the Fingertip Vibe from the Amazing Vibroman set and placed it over my pointer finger. The stretchy silicone slipped easily onto my finger. I flipped the switch and enjoyed the irresistible buzz on my fingertip. I instructed him to get undressed. With a dab of Slippery Kitty lube, I began to massage him where it counted.
He grabbed the Waterproof Jackrabbit, which had been charging since early in the morning. The vibrator is made of that silky smooth silicone, the kind that feels as good as it looks. And I loved the size – not too big and not too small. I dabbed a little more of the au naturel lube on the tip of the vibrator and started to move it around the entrance to my pussy. As soon as I turned it on, the two motors were on. The speed was low and constant.
There are five rows of rotating synchranous pleasure beads, and three delicious patterns of pulsation and escalation. As you go up in intensity, you go from a light rumble to a deeper one. I liked them all (especially the second and third settings). The ears on this bunny attachment are delightfully soft-yet-sturdy, and its curved head is what got me hooked.
My husband began slowly thrusting the toy in and out of me. He moved through the patterns quickly, then slowly. When we got back to the classic steady rhythm, I asked him to keep going. And after an intense orgasm, I grabbed the Vibroman mini tongue vibe, stretched it over my tongue and turned it on. I went down on him for a few minutes. For our grand finale, we reached for the Vibroman cock-ring with its steady buzz. I instructed him to sit on our couch, and stretched it over his dick. I then placed one leg over his body and straddled him. I slowly slid my way down his length.
After a wild ride I'll remember for a loooong time, he came inside me with my tassels swinging.
Sure, some days of married sex isn't all that exciting, but with the Lover's Eve Kit, the buzz lasts for days.
***


Looking for more irresistible playthings to delight him or her? We've got something for every couple—from more must-have kits, to all things that buzz and vibe for handheld, booty, and clitoral ecstasy. Here are some of our faves.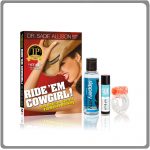 Ride 'Em Cowgirl! Couples Playkit
Add some more excitement to the bedroom with ideas from Dr. Sadie's best selling position guide, our super-slippery lube, an exciting couples toy and something sweet to make you tingle… BUY NOW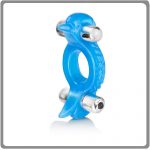 Double your pleasure with one of our most playful C-rings. Not one but TWO irresistibly powerful bullet vibes for him and her … BUY NOW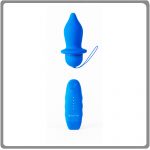 B-filled Remote Vibrating Plug
The perfect accessory for partner play. Add lube, slide it inside, and hand the remote to your lover to put them in control of your backdoor bliss… BUY NOW
A unique handheld toy for him and her. Glide it along her inner lips, or let the bunny ears tickle her clitoris. Or caress his shaft with its deep rumbly vibrating body… BUY NOW

This Pleasure Kit Really Got Us Talking, Licking and Sucking…