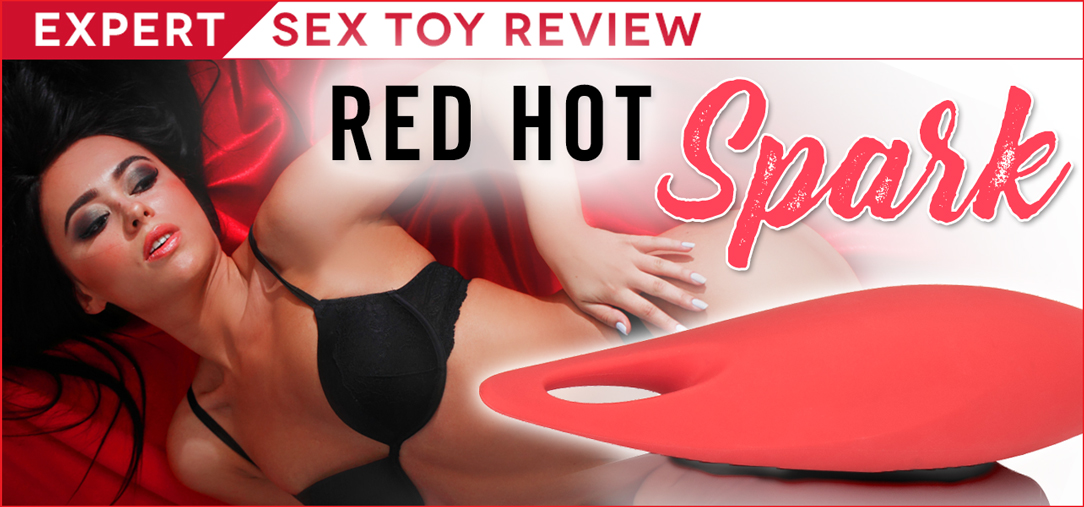 It was one of those hot mornings. "I just want an orgasm," I thought to myself. Luckily, my Red Hot Spark arrived just the night before.
Excited to try my new toy, I plucked it from its pretty packaging, and waited…two and a half hours (That's how long it takes to completely charge). Good thing I'm patient, and that I believe the best things come to those who wait.
Not only is the Red Hot Spark a fiery little flame of love, it measures a significant buzz on the vibration scale.
If my flowery language isn't cutting it, let me just say it straight – this shit works.
The unique selling point of the Spark is in its design. Its pointed tip packs so much power that if you use it directly on your clit, you will get off if you need that kind of stimulation. Another unique feature of the tip is that in certain pulsation modes it looks, and feels, like oral. The Spark can deliver all the flickering and fluttering of your lover's tongue but at turbo speed.
But it's not only the tip that's impressive. The super strong vibrations can be felt throughout the toy.
Imagine your favorite rumbly, vibrating bullet but with a tickling stimulator bonus.
The packaging is simple and the instructions are boldly placed on the back of the box and easy to follow. The toy itself is velvety soft to the touch. It's also waterproof and comes with a one-year warranty. And, it has a secure travel lock.
The Spark is USB Rechargeable. It runs on high for 30 minutes, and can last on the low speed for 3 hours. This lower speed can be great for long, drawn out loving. Especially if your partner is making sweet love to you in missionary position, or doggie style, while you place the tip on your clit.
Since it's Masturbation May, I started out solo. Well, until my husband came in and began playing with my tits. For me, bringing in my breasts can be the key to prolonged orgasms. As he kissed my nipples, I felt the intensity of the Spark's pulsations coursing through my body. And just as he was really getting into it (licking, flicking, twisting, mmm yes please), I couldn't contain myself any longer.
The equation of pinpoint clitoral stimulation and my husband's tongue equaled an out of control orgasm.
At least an 8.9 on my bed-rocking Richter scale.
I encourage you to let this be the Spark you need to get more creative. Whether this is the first vibe you introduce into your partnered play, or your first buzzing friend on solo adventures, this Spark can, and will, ignite your sex life.
***

Now that the Spark's got you nice and hot, grab another steamy Tickle Kitty toy for solo love. Or, like Sarah, bring your partner in on the fun.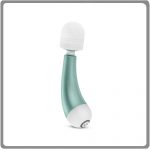 Nöje (That's Swedish for Pleasure)
All the power of a full-sized power wand—masterfully miniaturized! Indulge in over-the-top orgasms from this tiny and compact pleasureizer… BUY NOW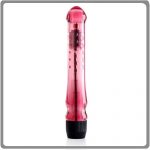 Indulge in this turbo delight that encases the motor at the vibe's see-through 'tip' for precise vibration right where you want it… BUY NOW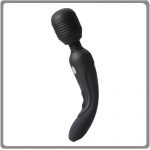 A whole lotta' vibration in one light, ergonomic power wand. 3 intensities, 1 vibrating head, unlimited orgasmic potential… BUY NOW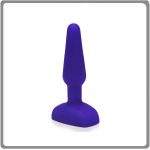 Trio Triple-Vibe Remote-Control Plug
The most luxurious toy for backdoor partner (or solo!) fun. Simply slip it inside, and hand the remote to your lover to put them in control of your backdoor bliss… BUY NOW

This Was the Spark I Needed in My Sex Life