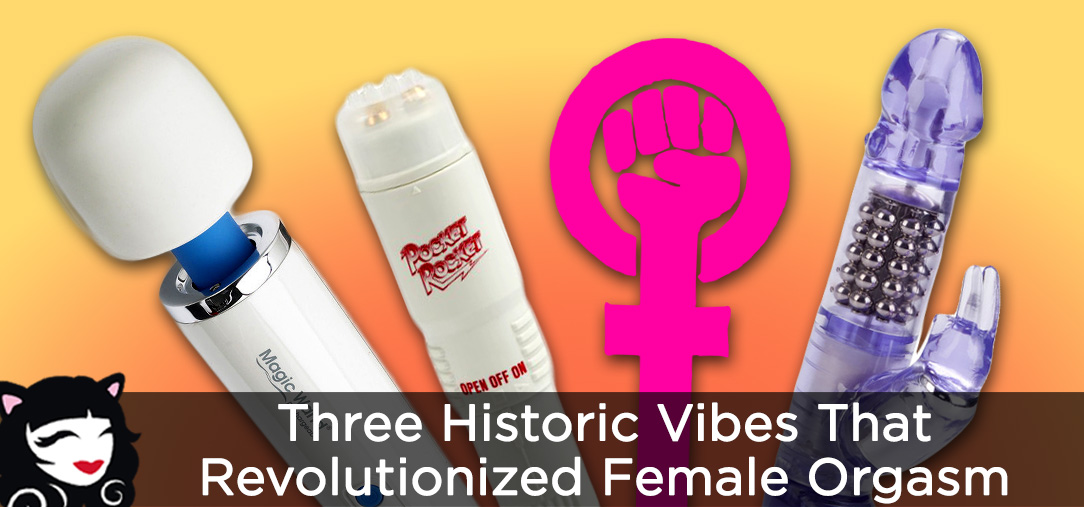 May is a much anticipated month for myriad reasons. Flowers start to bloom, warmer weather sets in, and those ridiculous Justin Timberlake memes finally stop flooding our Facebook feeds. Unless you're a dedicated follower of sex toys, you might not know that May is also—drumroll, please—Masturbation Month!
Thanks to sex toy culture taking off like a rocket ship into the mainstream, masturbation has basically reached a new level of cool. Choosing a vibrator is now akin to picking out a designer outfit or a piece of jewelry. Cosmo magazine has turned into a lexicon of trendy sex toys, and the next Fifty Shades movie is going to have a really hard time maintaining its shock value. In short, it's finally ok for women to talk openly about sex and masturbation, and that's a pretty big step considering our fairly recent past.
Men's self-pleasure has been normalized, or at least joked about, since our grandparent's time. However, women have had to hide the real use behind their "back massagers" and "magic vibrating fingers" for decades. May isn't just a good excuse for a new sex toy; it's a cause for celebration. Masturbation Month is extra special for the ladies because we've literally had to fight for our own sexuality.
And just like the empowered freedom fighters of feminism's past, vibrator history has a few stars that paved the way for today's endless sex toy options. The Magic Wand, Pocket Rocket, and Rabbit Pearl may seem simple in comparison to modern luxury toys, but they're still best-sellers for a reason. All three of these old-schoolers are responsible for giving many women their first orgasm! Tracing their origins is an eye-opening experiment in understanding the empowerment we hold by busting through the taboo.
For many decades, this was the secret cure for the housewife blues. Sold as a remedy for sore back muscles, sewing circles everywhere whispered the true function of the wand: mind-blowing orgasms. His pleasure was #1 in the bedroom back in the 1950's, so clever homemakers had to take matters into their own hands while he was at the office. Now the Magic Wand is one of the most recognized sex toys in the world. Available in different colors, sizes, and styles, it still makes for a killer back massager, but now we don't have to pretend that it's not better between our legs. The Wand is a must-have for women who need a lot of strength from their vibrational toys. If you haven't tried a dose of Magic yet, invest in this power tool of the trade.
This little wonder's rise to mainstream fame began on an episode of the infamous Howard Stern radio show. The shock jock's blessing turned heads and made the Pocket Rocket a household name. Originally touted as a body or facial massager, the Pocket Rocket dropped its' masquerade fairly early. It was sold in both adult boutiques and novelty shops, making it easier to procure for the sex toy-shy types. The Rocket is a bit like a mini Magic Wand: its' extremely powerful and responsible for a lot of first orgasms with the bonus of being easier to hide in your bra drawer. Like it's predecessors, the Pocket Rocket has taken on designer toy status, but is still an old favorite for toy connoseurs and beginners alike. It's still one of the most affordable and versatile sex toys out there, making it a no-brainer addition to your collection.
For younger generations of women, this is the epitome of a sex toy. After appearing on Sex and the City, our view of women's pleasure was never the same. Sex's star Carrie Bradshaw doesn't get the credit she deserves as a rule-breaker in women's sexuality. The Rabbit Pearl's debut was essentially the spark that ignited the female pleasure product movement. As a toy, the Pearl was ahead of its' time by offering clitoral and internal stimulation that went beyond the dated in-and-out motion that was thought to end in orgasmic bliss. The Rabbit's characteristic dual-stim design has been re-invented every year to fit different body types and budgets. Having the original Pearl is like owning a piece of women's history, but there are several modern versions that could double as artwork.
However you choose to celebrate the month of May, make sure you've got three sexual pillars at your side: an independent spirit, a We-Can-Do-It attitude, and a killer sex toy.
***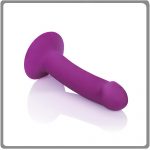 How can you make your favorite dong even better? Make it respond to your every touch automatically. With LUXE, the deeper you stroke, the stronger the power… BUY NOW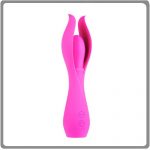 Intimately contoured for any woman. Delicately shaped to deliver pleasure inside and out with simultaneous, all-over vibration from its sensuous flexible petals… BUY NOW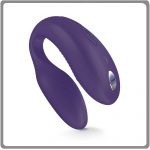 App-controlled for close or long distance love, the We-Vibe Sync has a powerful motor and adjustable C-curve to perfectly fit your inner shape… BUY NOW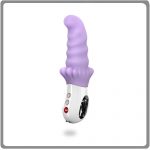 MOODY G-spot and Prostate Pleasure Vibe
German engineering, unique design and powerful motor. For him or her, delivering mind-blowing G-spot or P-spot orgasms like you never thought possible… BUY NOW

Three Historic Vibes That Revolutionized Female Orgasm