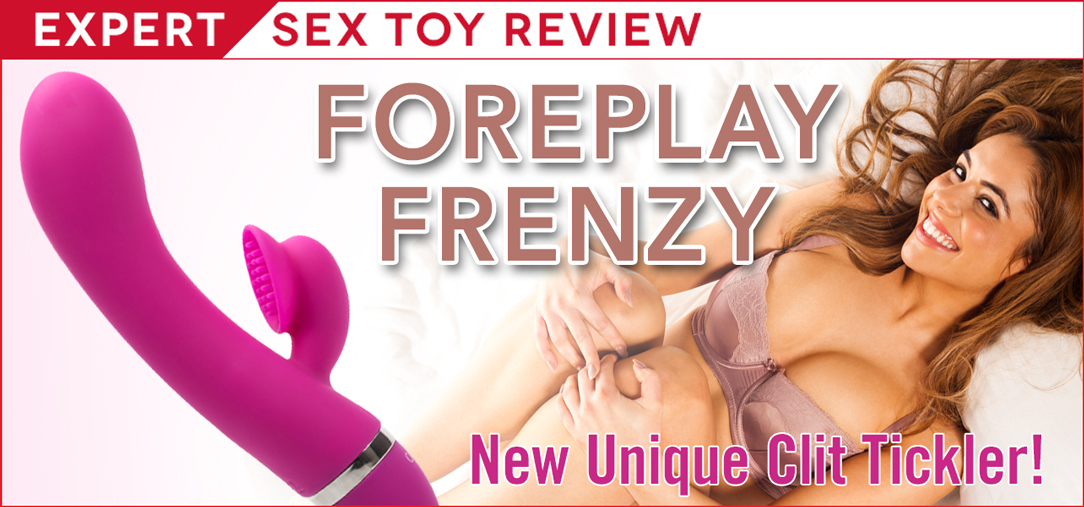 I was instantly sold on the sexy name of this vibe – Foreplay Frenzy. What woman doesn't want to experience what sounds like abundant, explosive pleasure? Umm, I know I do.
When the sleek pink sex toy arrived, I couldn't wait to rip open its packaging, pop in the batteries (two AAA) and give it a whirl. I set aside some quality "me" time and created a sexy mood in my bedroom – lit a new candle, put clean sheets on the bed and played a Spotify playlist I pulled together for such self-love occasions. Even though I have a supercharged sex drive, ambiance is a key element when I masturbate.
The Foreplay Frenzy felt good in my hand, and even better when I started to run it along my inner thighs. (See? I take foreplay seriously.) It's made of a smooth silicone material that glides softly across your skin. Fully aroused, I gave myself a quick vulva massage with water-based lube and I was hot, bothered and ready to go.
It fit perfectly. I loved its life-like feel and how the flexible shaft moved with my body. Then I turned the sexy fuchsia toy on.
At first glance, I wasn't sure what to make of the toy's soft tickler: a small cup with nubs. A little larger than the size of a quarter, it looks almost like a micro-sized scalp massager. The toy has dual motors—one of which controls this feature, creating direct, cupped stimulation that covers more territory than just the clit.
Think the clit-teasing sensation of the classic Rabbit, only better.
As I flipped through the Frenzy's 12 functions of vibration, pulsation and escalation, I settled on one with a strong and steady pattern. Sex toys run the gamut when it comes to intensity and I prefer a powerful vibe. Luckily, there are plenty of options to suit whatever level of intensity you like. A memory chip recalls the last function used, so you don't have to revisit all 12 settings to find the one that rocks your world. Such a smart feature for frequent users like myself.
The one-two punch with this toy is its unique clit tickler combined with its flexible, curvaceous form.
Instead of your usual in and out vibe or dildo motion, the Foreplay Frenzy hit my G-spot perfectly, but flexed seamlessly with my body. No vibrator will ever replace the real thing for me, but the combo of clit and G-spot stimulation with the toy's flexible 7.5" shaft make for a next-best-thing, orgasmic experience.
***
Sometimes rabbit toys can multiply like, well, rabbits! If you're looking for more sensational clitoral stimulation, check out these Tickle Kitty faves…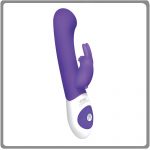 Luxurious, silky-soft G-spot arouser with dual-function clitoral stimulator. Whisper-quiet and ergonomically designed. Marked down for a limited time… BUY NOW
Delightfully versatile pleasurizer with flexible vibrating stem, and short vibrating stem for an irresistible clitoral buzz. Marked down for a limited time… BUY NOW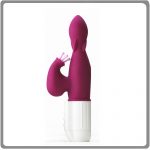 LUVIT A Delicious Plaything

For an inviting twist and twirl inside, try this unique rabbit. Gyrating shaft, 4 milt-to-wild vibrations and clitoral ticklers for irresistible pinpoint stimulation… BUY NOW
One of Tickle Kitty's #1 selling rabbit toys—3 functions of toe-curling vibration, escalation and pulsation. A state-of-the-art rabbit tickler and rotating pleasure beads… BUY NOW

Amazing Foreplay and Beyond with this New Vibe