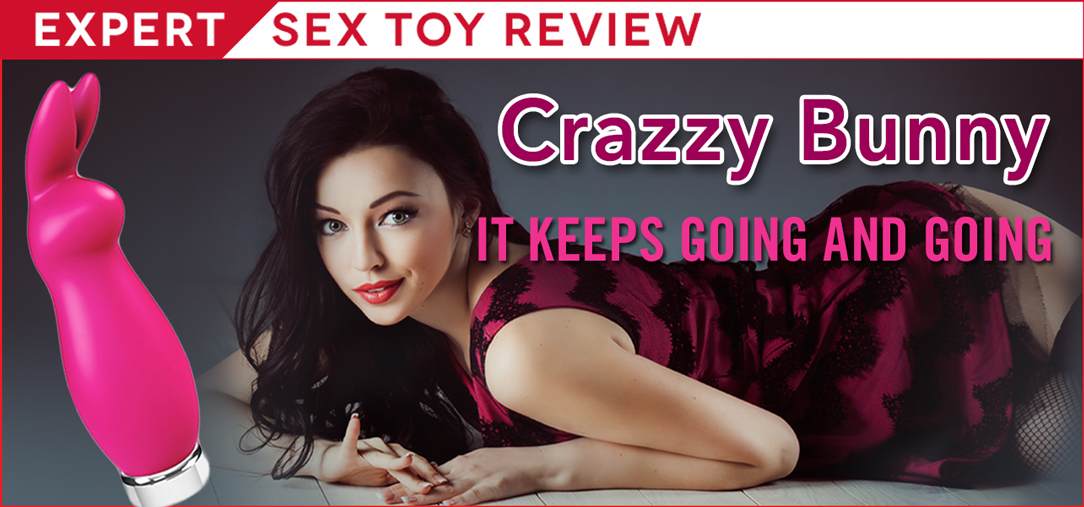 I knew I'd love the Crazzy Bunny as soon as I got it out of the box. It was love-at-first-touch with its soft, silky silicone exterior. It's also USB-rechargeable, which is always a plus for me. I have a lot of toys, and if every toy ran on AA's, I'd need a new pack of batteries every week!
One of the best parts about the Crazzy Bunny is it's easy, one-touch button. Hold it down for a few seconds to turn it on and then keep clicking to cycle through all 10 vibration modes. Hold the same button down and it easily powers off. And when you restart the vibrator, it's automatically set to your last pulsation pattern, so no time wasting to kill the mood when you're looking for your favorite setting.
Now if there's one word I could use to describe the Crazzy Bunny, it's "powerful." Don't let its pint size and oh-so-innocent pink exterior fool you. Once it gets going it really gets going. Think zero-to-sixty instantaneous power. If you try the Crazzy Bunny, you may discover that it has one of the most powerful bullet motors available on the market. And playing with it made me a believer.
It's even stronger than some power wands I've used, at a fraction of the size and weight.
Another great feature of the Crazzy Bunny are those ears. I'm usually like goldilocks when it comes to rabbit ticklers; some ears are too soft, some too short, and some too pointy… but the Crazzy Bunny feels like it was built for my sensitive spots—just right! Its ears are thick, just long enough, and meet slightly above the head. This design provides a sturdier grip for more intense clitoral stimulation.

Now let's get to the good stuff—the first time I test-drove my new bunny! Even though I was flying solo, I started in doggie position with my head pressed against a pillow and my butt up in the air. I spread the bunny ears on either side of my clit, and I worked my way through the first two pulsation modes. The first was a short staccato, and the other buzzed in long, rhythmic waves.
I loved that the vibes were low and deep, and I could see the bunny ears separate and came together with each small pulse.
And because I believe in thorough testing, I had to give it a try on some other erogenous zones, too. I moved it to my nipples. A little too intense for me to take for very long, but I know some girls whose tits would be all about that intense sensation. After a minute I moved it again down to my pussy. I touched the tips of the bunny ears to my lips, then my clit.
The two shorter pulse-like modes caused sensations to shoot up to my belly, and it was becoming too hard not to come.
I changed positions again. I went down low, to the floor and spread eagle – with my legs above me on the mattress. This time, I pressed the plump bunny body against my clit and enjoyed two steady vibrations. As I clicked from one intensity to the other, the vibrations grew deeper and lower. As hard as it was (and it was hard), I jumped back up and made a hot bath.
For my big finale, I was going to be lazy, and just lay in a tub of bubbles until I finally came. I'd been working hard, after all! Once I got inside the bath, let's just say that the bubbles weren't the only things that popped.
To sum it up, think of this toy like the energizer bunny of vibes. It's adorable, powerful, and you'll want to keep going and going and going.
***
"Crazzy" for clitoral toys? Tickle Kitty's got you covered, for orgasmic sensation alone or with a friend!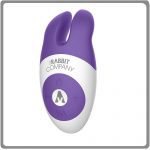 For when you can't get enough bunny love in your life. Glide it along her inner lips, or let the bunny ears tickle her clitoris. Or caress his shaft with its deep rumbly vibrating body… BUY NOW

Simple and sensational. He stays harder and lasts longer. She receives pleasure from its vibrating, pinpoint pleasure ticklers. Everybody wins! BUY NOW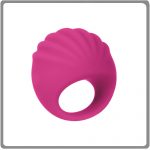 Clitoris Cuddler
Worn on either person's finger, this powerful, waterproof vibe with rigid grooves feels luxurious on the entire clitoral erogenous zone… BUY NOW
This palm-sized vibe is perfect for first-time toy users. Slip into your bag, and enjoy its orgasmic classic curves on the go… BUY NOW



The Powerful Fluttering Bunny Ears REALLY Took Me There