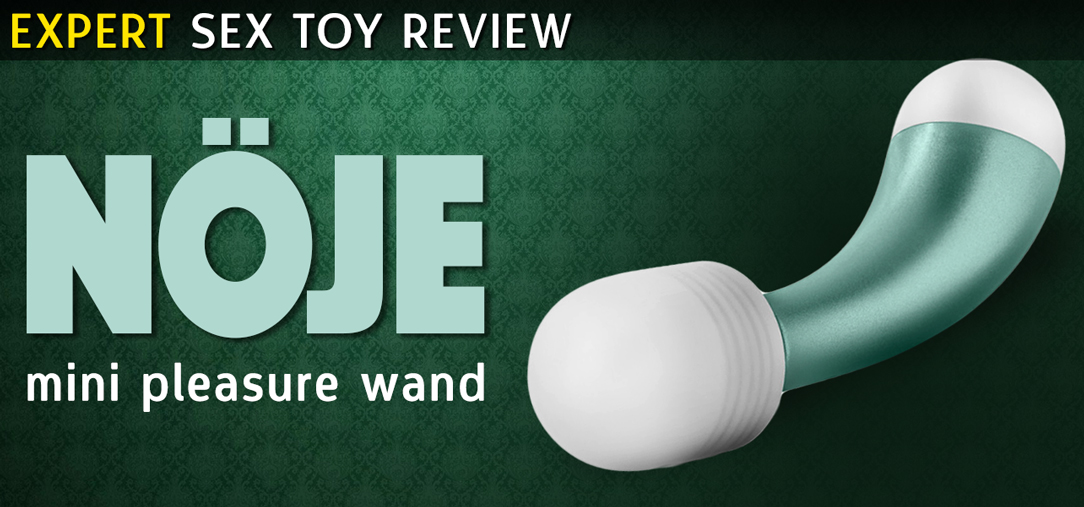 Say it with me: nuh-YEH. That's Swedish for pleasure, and what an apt name it is for this powerhouse of a toy. Lightweight and pearlescent sea foam green, the Nöje packs large wand levels of pleasure into a very pretty compact package. Travel-sized, waterproof, quiet and rechargeable, Nöje seemed like it would be exactly what I'd hope for and more, but owning as many sex toys as I have amassed over the years, I was immediately skeptical. It seemed great, so what would be the catch?
To turn on Nöje, you hold down the silicone button on the butt of the curved handle for a full two seconds. I waited with baited breath for a moment but fortunately, two seconds later, the wand was buzzing around in my palm. But is 'buzzing' the right word? There's a set of descriptors in the sex toy industry: buzzy (think high-pitched, almost tickle sensations for this end of the spectrum) and rumbly (think Magic Wand, motorcycles, and other deep vibrations that travels below the surface of the body), and most vibrators fall somewhere in between.
While my fellow sex educators and toy reviewers often seem to praise all things that rumble and eschew the buzzier, often smaller versions, I am a middle-ground kinda gal. I can enjoy a deep vibration like the Magic Wand, but to be honest it's not as favorable as something with a tiny bit more buzz to it. To each pussy their own.
The Nöje wand is exactly the kind of vibration I enjoy: not exactly high-pitched, but also not quite Harley-level rumbly. Plus, it comes in a really great color, which, to be honest, actually makes or breaks my toy-buying decisions on the regular. If I never saw another purple dildo, it would be too soon.
In addition to the Goldilocks-esque just-right-vibration-feels I have for Nöje, another thing I love about it is the ergonomic shape and size of the handle. Using a large wand can absolutely kill my hands (those handles are enormous!) but since the Nöje is exactly the length of my hand from palm to fingertip, I can hold it easily and not have to worry about carpal tunnel. Hand cramps are so not my idea of sexy, and I don't have to worry about them with this vibe.
To charge this toy, it needs to have its magnetic USB cord in place for about 1.5 hours. It doesn't come charged, so if you're anything like me, you'll want to unbox and plug in ASAP so you can get to enjoying your new toy right away. If you're gifting this goodie to someone, charge it ahead of time to avoid the wait.
Since the Nöje has a silicone head and neck (and a plastic body), I use water based lubricant with it. A little goes a long way! Something that could be said, in general, of this petite-sized toy.
I'm admittedly a bit in love with my Nöje. My initial skepticism was met with quality, solid vibration, and plenty of orgasms. And, bonus: no hand cramps!
***

Whether your pleasure is buzzy or rumbly, these vibes will satisfy all tastes. From the petite Eva to the formidable Magic Wand, Tickle Kitty's got you covered!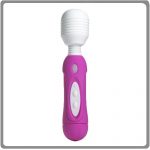 Pretty, petite and powerful. Japanese-designed, with unique full head to stimulate the clitoris and entire vulva surface for all-over pleasure… BUY NOW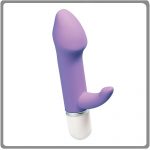 A sensual shape designed for maximum G-spot stimulation, a flexible tickler for teasing and pleasing in all the right ways; what's not to love?… BUY NOW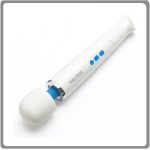 The Magic Wand (now Rechargeable!)

If you need real power to get going, the "Cadillac of Vibrators" will take care of you. Now cordless, and #1 doctor recommended for easy orgasms… BUY NOW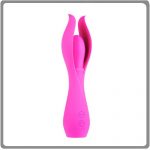 Intimately contoured for any woman. Delicately shaped to deliver pleasure inside and out with simultaneous, all-over vibration from its sensuous flexible petals… BUY NOW


Small Wand, Huge Orgasms, No Hand Cramps!