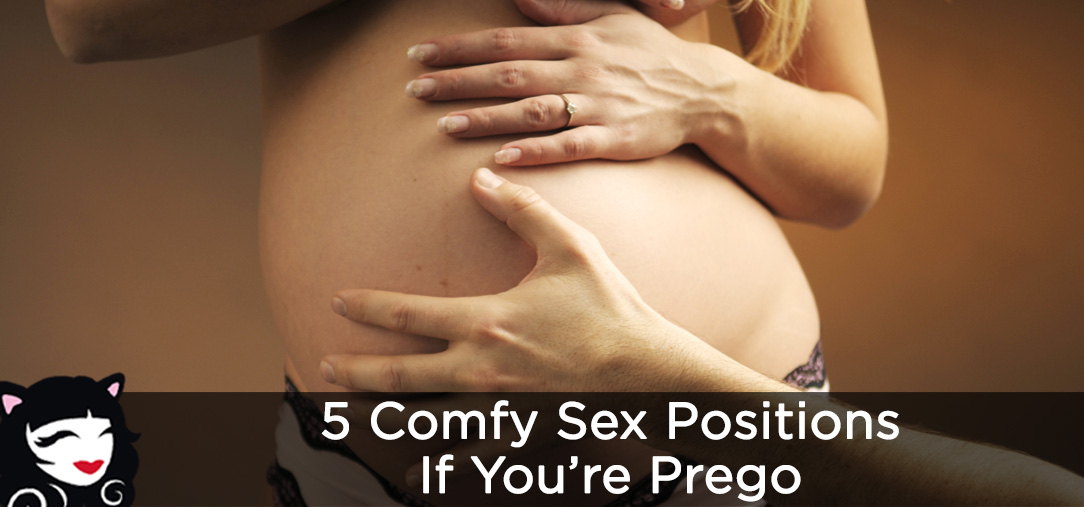 Congratulations… you're pregnant! If you're hoping to learn more about taking care of your child, we've got other blogs for that. This is about taking care of YOU, baby!
When enjoyed as directed, sex during pregnancy is healthy for you, safe for your baby, and primal for your horndog partner. By exploring the ideas ahead, you'll keep your passions glowing hot and crazy, while your bun-in-the-oven stays warm and cozy. May your journey into parenthood be filled with wonder, joy, laughter and many eye-popping orgasms!
We'll get to some out-of-this-world positions that are safe, comfortable and pleasurable for everyone, but first here's an important note!
Play it Safe for Baby's Sake!
Ask your physician about intercourse during pregnancy, and don't be shy—be specific. Chances are if you're having a normal, healthy pregnancy, the answer is yes. And you can be assured that intercourse is safe right up until your water breaks, or until labor begins. But NEVER engage in sex when:
Your physician advises against it
You are bleeding or leaking fluid
Your water has broken
One of you has an active sexually transmitted disease
Or if your physician says your placenta is covering the opening of your cervix
If you have a history of premature birth or labor (unless your doctor gives you the okay)
Now are you ready? Light some candles together, start with a sensual massage, then move on to the really fun stuff…
Pregnant Poses
1. "Wheelbarrow" Comfy, cozy, and easy on mommy!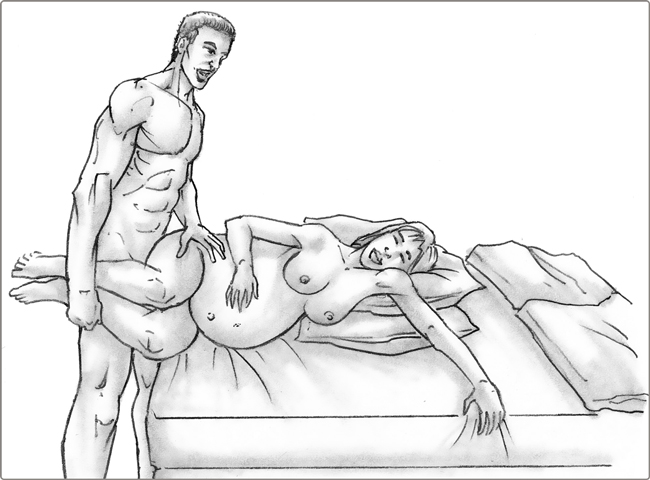 2. "Soft Landing" A stack of your fluffiest pillows provides ready support and comfortable access. He should resist pumping too hard and too deep.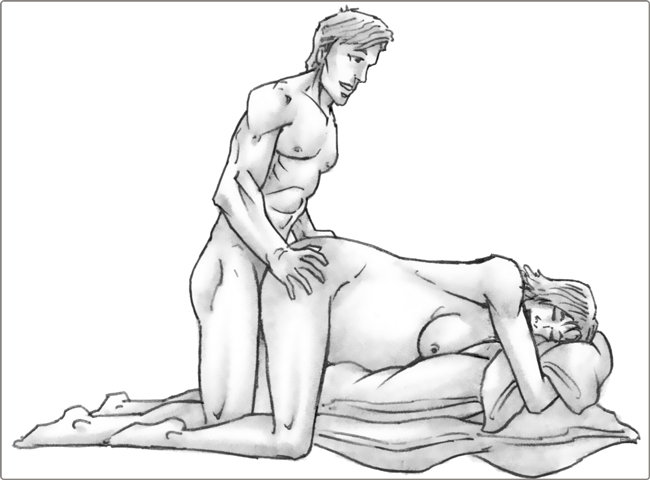 3. "Belly Up" Brace yourselves for pleasure with shallower penetration—a headboard or wall creates protective angle that also allows him to reach around and touch her softly.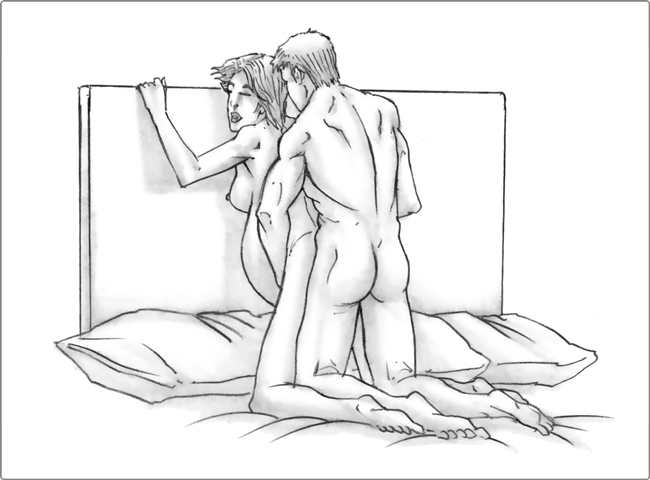 4. "Balancing Ball" For better control and balance, she tucks her feet over his inner thighs—then both gyrate in small circles. Can you still reach each other's lips?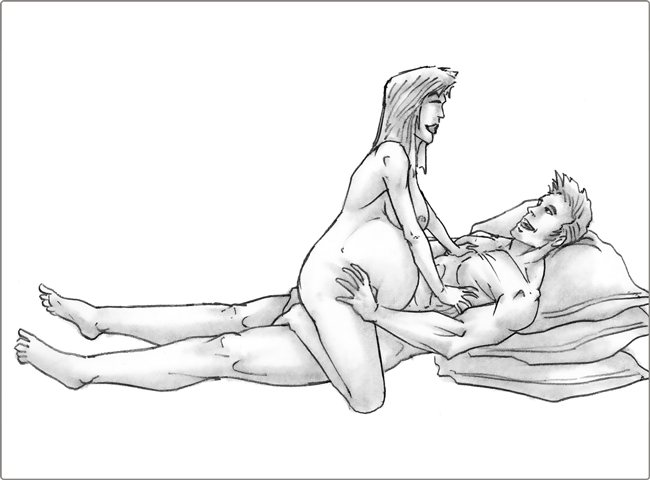 5. "Magic Spoon" For pure comfort and heavenly sensations, she places her top leg back over his, and his penis and fingers deliver the magic.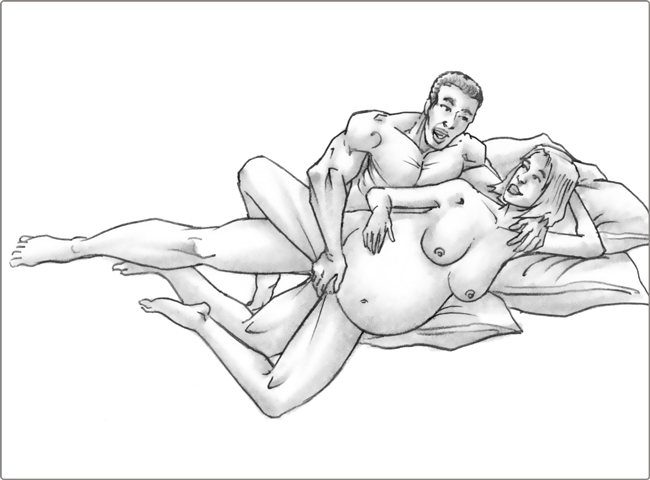 For over 100 illustrated position ideas for all kinds of lovemaking, pick up a copy of Dr. Sadie's bestselling book "Ride 'Em Cowgirl! Sex Position Secrets for Better Bucking." You won't regret it. Free excerpt HERE.
***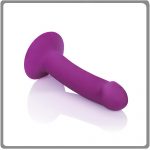 How can you make your favorite dong even better? Make it respond to your every touch automatically. With LUXE, the deeper you stroke, the stronger the power… BUY NOW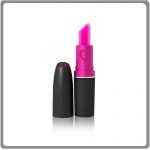 For a sweet, discreet "O" on-the-go, keep this stylish beauty in your purse! The ultra-soft silicone flex tip will caress your sweet spots, whenever – and where ever you like… BUY NOW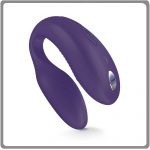 App-controlled for close or long distance love, the We-Vibe Sync has a powerful motor and adjustable C-curve to perfectly fit your inner shape… BUY NOW
Indulge in this turbo delight that encases the motor at the vibe's see-through 'tip' for precise vibration right where you want it… BUY NOW

5 Comfy Sex Positions if You're Prego