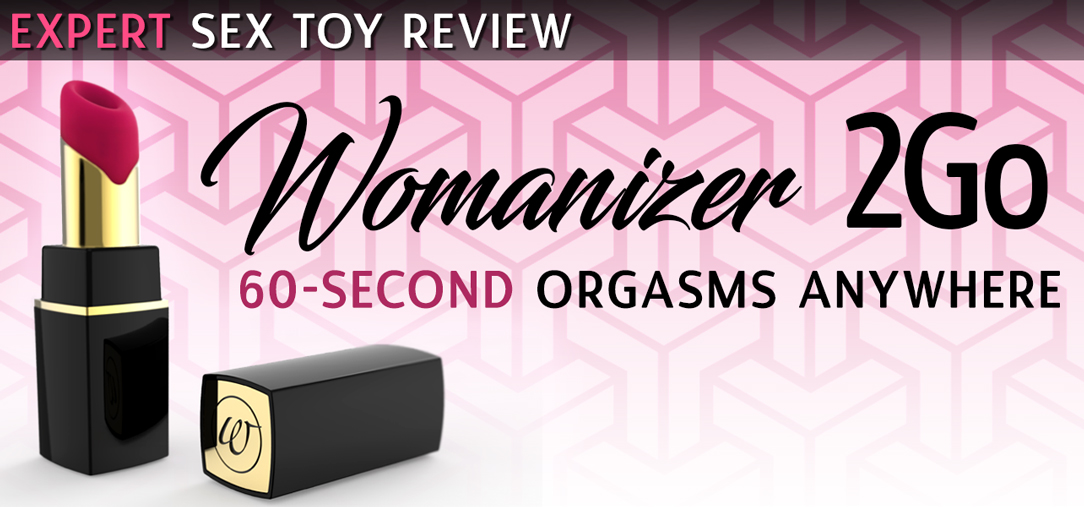 When it comes to reaching climax, the sexes just aren't hard-wired the same way. In fact, many women—about one out of three—have trouble reaching orgasm, period, when having sex with a partner.
There are multiple factors at play here, not the least of which being it takes the average man a mere three to five minutes to orgasm, while most women need at least 20. So just as she's getting warmed up, he blows his load and leaves her in a pleasure lurch.
This disparity has created a frustrating average: women orgasm 62.9% of the time from intercourse with familiar partners, while men orgasm 85.1% of the time. But what if we could close that gap? What if women could master their below-the-belt domain and learn how to orgasm whenever they wanted to? As it turns out, getting off in a minute or less is totally doable.
I'm an avid fan of the Womanizer—the clit stimulator that is basically the sex toy equivalent of angels placing sweet kisses on your little pink pearl. When it comes to female orgasms, this toy is a gawd damn miracle and gamechanger. Yes, it has an unfortunate name, and on the shelf, it's not exactly a looker, but its suction capabilities are pure Big O magic when it comes to coming.
The powers-that-be released a discreet on-the-go version a hot second ago, and of course, I had to put it to the pussy test. I appreciate the purse-friendly size, although I find the lipstick-like design to be somewhat ridiculous. Maybe more girly girls will find it appealing. Like its predecessor, I managed to kick my strong opinions on the toy's presentation aside. I know what the original can do in terms of delivering pleasure. I was intrigued.
Womanizer 2GO comes with two removable suction tips and is six levels of intensity. I suggest testing it on your hand or inner thigh first to get a sense of how it feels and "seals."
As soon as I laid back, spread my labia open and made contact with my clit, the whirring motor sound stopped and the toy got down to the gentle sucking order of below-the-belt business. It took a few seconds to position it just right, but as soon as I made perfect contact, it was game on. It didn't take long (or much movement, really) on the toy's lowest setting to milk a super-powerful orgasm. Sixty seconds, max. After I came, I kept it on my clit, and managed to come two more times. It's all sorts of amazing.
For women who've yet to orgasm or have a hard time doing so, this is a fantastic sex toy. Position it right and this 'lil beauty does all the hard work. Of course, your orgasm depends upon how easily orgasmic you are to begin with, how turned on you are when stimulation starts, and whether the stimulation is optimized to provoke orgasm in the first place.
The Womanizer 2GO has a two-hour battery life, which should yield plenty of pleasure. It's also waterproof, if you want to make your bath extra special.
My advice? Make-out (or do something else that gets you hot and bothered) first. Then, break out the Womanizer 2GO and get off. It'll transport you from start to finish line at Mach speed.
***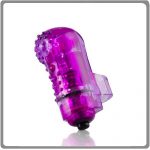 This wireless fingertip vibe is worn comfortably around your finger and features a 3-function powerful bullet and silicone pleasure ticklers… BUY NOW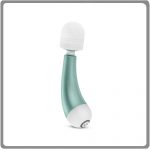 Nöje (That's Swedish for Pleasure)
All the power of a full-sized power wand—masterfully miniaturized! Indulge in over-the-top orgasms from this tiny and compact pleasureizer… BUY NOW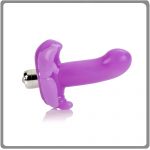 Butterfly Dreams
Find dreamy pleasure with this vibe's soft, curved tip for G-spot bliss and full butterfly wings for all-over coverage. And waterproof, for more aah-mazing bath time fun… BUY NOW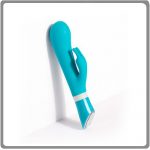 B Wild Deluxe Bunny
Beautiful, powerful, and a hop ahead of other pleasure toys. Perfectly designed for orgasmic waves of simultaneous G-spot and clitoral stimulation… BUY NOW




Your Go-To Toy for On-the-Go Orgasms