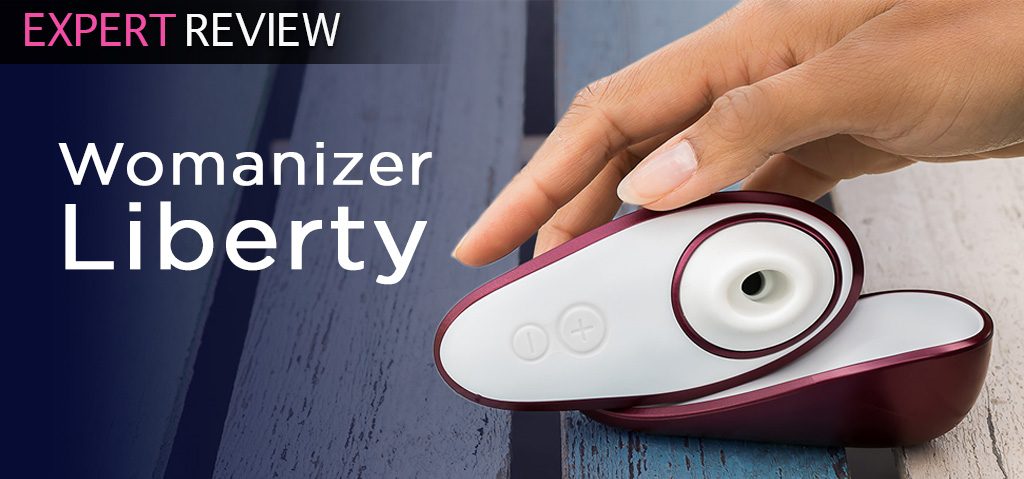 By now, I'm pretty sure everyone's heard of the Womanizer. You know, the one with patented pleasure air technology and bragging rights of inciting an orgasm in as little as 60 seconds. Mhm, that Womanizer.
But just like some of you, I, too, was a Womanizer virgin not that long ago. However, that all changed one steamy winter morning when my TK-curated 'Play With Me' kit arrived. It was a dreamy relief showing up in plenty of time for Valentine's Day, considering there were almost too many goodies inside to count. But the second I opened that box, one thing in particular stood out—the new Womanizer Liberty.
Luxuriously styling and pleasure profiling, the vibe of this device (no pun intended) was everything I had imagined. Subtle yet unbelievably sexy, the Liberty's six levels of tandem suction-vibration power and metallic red, travel-friendly shell both made for a pretty striking first impression. When and wherever the sexy mood strikes, it can literally be there, too! But let's be honest, it is a toy…so charming appearance is just the start.
After a long day at work filled with exceptionally subpar coffee and the knowledge of what pleasure awaited me at its end, the alluring anticipation grew stronger as each hour passed. So once I finally made it home to see my new pocket pal fully charged—and not to mention, my boyfriend out catching the game with a few of his friends—I knew it was the perfect chance for a one-on-one to see just what this little engine can really do.
Assuming my natural self-pleasuring state, I slipped on a more comfortable, too-sexy-for-the-gym sports bra and off my tight yoga pants. Taking the Liberty in my hand, its curvaceous silhouette makes it seem as though it was born to rest there. But before jumping into the main event, I first squeezed a few cool drops of Slippery Kitty lube onto my fingers to glaze across my already wet pussy and slide into myself to kick off the tingly temptation.
I lowered the silky-smooth silicone cap right onto the heart of my clitoris and slid my thumb onto the button to activate the pleasure pulses that immediately began rushing throughout my body. Once I found just the right spot, it was unlike anything I had ever experienced—soft and subtle, yet rousing all the same rumblings of bodily bliss as any vibrator on the market. Of course, the understated (and amazingly stealthy) buzzing it offers certainly adds another dimension to the sensation, but 30 seconds in, it was clearly all about the signature seduction suction.
After getting a feel for its startling similarities to the joys of receiving oral, I wanted to take things to the next level. It was so easy and non-distracting to start cranking up the intensity all thanks to that base once again fitting so comfortably in the palm; which brought on the next phase of leg-thumping ecstasy as the concentrated little sucks each grew more powerful by the minute.
As the suction evolved, this toy had me begging for more. So I began lightly pushing and pulling the soft tip away from and back onto my clit, which stunningly escalated the arousal and sent me to the utmost edge of elation.
Increasing the power all the way up, only to bring those euphoric internal flurries of climax back down. Back up, and down again. It was ushering me through the world's most erotically exhilarating roller coaster—which ultimately ended in one of the most mind-blowing orgasms I'd ever experienced. And the fun didn't even stop there, when this suction head that keeps on giving couldn't help but lead to a solid string of three more orgasms to follow.
So by the end of it there I laid – basking in the internal waves of warmth, with leftover throbs of pleasure radiating through each and every limb of my body. There's seriously no feeling like a post-cum feeling! And anyone else who decides to give this powerhouse pleasure a try.

More exciting sex toys from TickleKitty.com: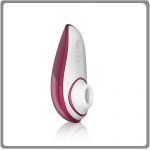 The famous 60-second orgasm is BACK. This time in an upgraded, sleek, whisper-quiet model. Bring mind-blowing orgasms with you wherever you go easily with the travel-ready cover … BUY NOW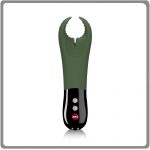 Manta – Men's Vibrating Stroker
Wrap him in the orgasmic vibrations of the Manta – one of the first vibrators for men. This sleek, easy-to-handle stroker not only supplements solo play, but greatly enhances partnered play too … BUY NOW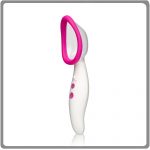 Enjoy heightened arousal, visual stimulation, and stronger orgasms from this luxury vibrating pussy pump. It simultaneously draws you in, then vibrates you to an incredible orgasm … BUY NOW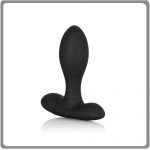 Eclipse Slender Vibrating Plug
Enhance your lovemaking with a silky smooth, vibrating plug. With a flexible neck and perfectly tapered tip, this joytoy is optimized for ultimate backdoor pleasure … BUY NOW
It's Gentle Clitoral Suction is Perfect For Any Gal