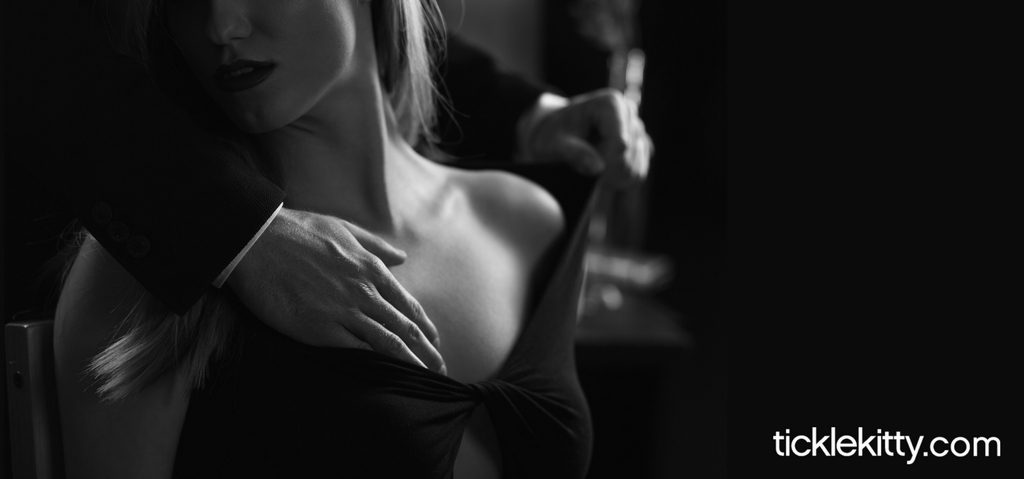 For some men and women, the nipples are an extremely pleasurable (and preferred) erogenous zone for stimulation. The reasons aren't just physical—it's science! Studies show that nipple stimulation activates the same part of the brain as the clitoris, cervix, and vagina. When stimulated, nipples release oxytocin, also known as the 'love hormone'. This neurotransmitter is directly connected to sexual pleasure and orgasm release, which is just one reason to indulge in nipple action. Incorporating nipple stimulation techniques and toys are a fantastic gateway into the world of pleasure products, deeper intimacy, and even the elusive nipplegasm. Here are a handful of nipple toys and techniques to tickle your fancy, ranging from mild to wild.
Accessories
Simply drawing attention to your nipples is a great place to start. The Burlesque Classic Pasties are a necessary striptease accessory. Discreet enough to wear under a blouse for a sexy surprise, these pasties stay in place with reusable adhesive backing, and fit all nipple sizes. Your lover will be pleasantly aroused to see them when the rest of your clothes come off! (Bonus points if you make the tassels spin.) For a fierce and fancy touch, try non-piercing jewelry, like The Chandelier or "Squeeze Please" Nipple Jewelry. Both of which are adjustable and comfortable, requiring zero commitment. This type of nipple accessory comfortably slips around the nipple and tightens to your liking without pinching, providing a mesmerizing sparkle as you move.
Edibles
Men and women have the same amount of nerve endings in this erogenous zone, so nipples are fair-game pleasure playground. Licking up, down and around will make the toes curl. Sweet treats like syrup, whipped cream, honey, chocolate, and even all-natural flavored lube double as body toppings. Take note of your vagina's response when your nipples are being licked—does it tingle or throb with pleasure? To make your nipples tingle too, Nip Zip Ice Balm-Strawberry Mint will send chills of delight from head to toe. Then, lightly blow on the area for an extra arctic thrill. Incorporate hot (wax, breath) and cold (ice cubes, cold water) to build up and release sexual energy throughout foreplay.
Good Vibes
Nipple clamps ignite pleasure by applying pressure to restrict blood flow. The restriction of blood flow intensifies physical sensations when applied to the nipples, even more so by releasing pressure. Tighten a pair of adjustable clamps like Purple Nipplettes, which clip on securely when applied at the base of the nipple and are attached to little vibrating bullets to tease the nipple. Clamps feel so good because they mimic the erotic sensation of light nipple tugging that we love so much. Not to mention, the added vibration tickles the nipples simultaneously, creating waves of uncontrollable pleasure. Hands-free clamps leave your fingers free to roam and stimulate your clitoris (or your partner). Don't wander too far—the trick is to remove clamps at just the right time. When a nipple device is released, the blood that has built up is released too, sending a rush of pleasure from head to toe. You can also use a handheld vibrator like the Heart Me Vibe on its own to achieve a similar effect, on the nipples, clitoris…wherever the heart desires.
Twist and Shout
Designed for advanced users, the T-Cups Nipple Suction Duo walk the line between pain and pleasure. Apply them securely and twist clockwise until the desired amount of pressure is achieved. A little goes a long way! The suction will make the nipples swell with pleasure, which is visible through the clear tubes. When removed, the nipples are ultra sensitive and primed for pleasure. Take them off during peak arousal, and the likelihood of a nipple orgasm becomes more probable, especially with light sucking or tugging.
For a more moderate affect, try the NipplePlay Vibrating Suckers. These suction cups attach to the nipple with a light squeeze, and vibrate against the tips for orgasmic sensations. They create the same sensitive-to-the-touch effect as nipple clamps and the T-cup suckers, but with less pressure on the nipples. The added vibrating bullets add a playful, erotic dimension to your nippleplay.
Don't underestimate this erogenous zone—nipple orgasms exist. Aside from satisfying physical benefits, that pleasure molecule oxytocin is also responsible for our feelings of trust! This means that nipple play can bring a whole new level of happiness and depth to your relationship. Just continue to focus on what feels good, no pressure. Unless you're tightening up the clamps, that is.
***


Explore these sex toys from TickleKitty.com for more titillating nipple play options: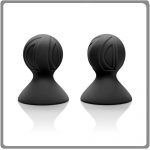 Place these luxuriously smooth arousers around each nipple and squeeze to create the tingling suction sensation that we all love and need, with or without a partner … BUY NOW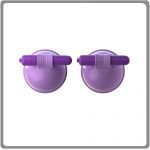 Press these soft, smooth, vibrating suction cups onto your luscious nipples and feel the intense pleasure of simultaneous sucking and vibrating, leaving your hands free to roam wherever they please … BUY NOW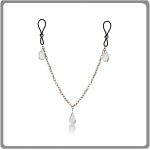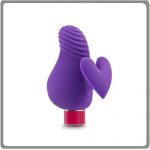 Slip the satiny smooth heart-shaped holder between two of your fingers, set the vibration to any tempo you like, and set off on your erotic hotspot-seeking mission … BUY NOW
How to Use NipplePlay for More Sensual Lovemaking