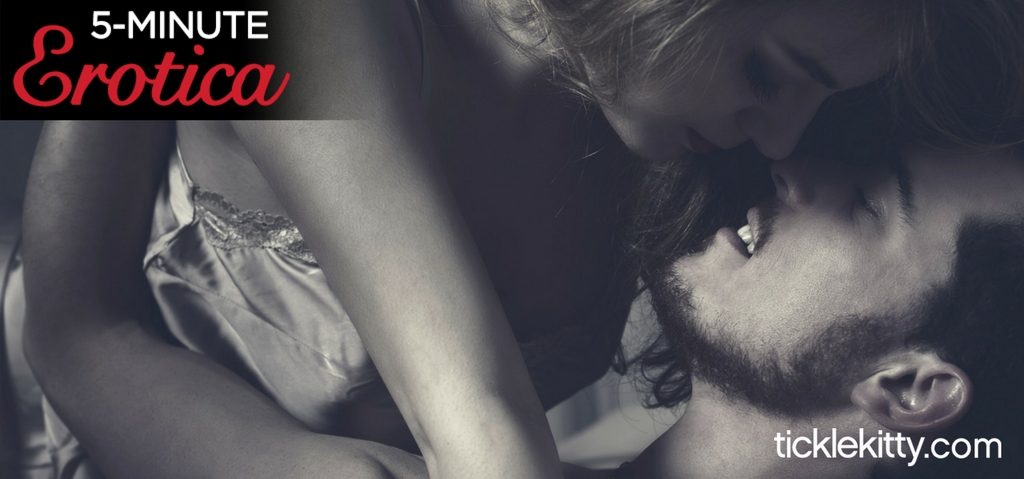 "Finally! Five years later! I'm so happy!"
Marie admired herself in the mirror, delighting in the fact that after months of dieting and exercise, she fit into her wedding dress again. She looked gorgeous in the white, backless number with a high slit.
Laughing, she twirled around, loving the way the fabric floated. She did it again, testing to make sure her small alteration held.
She wagged her finger at the photo beside the bed of her and her husband on their wedding day. "I'm very disappointed in the two of you. Your life is nothing but work, work, work. You've become dull, dull, dull. But that's about to end."
*
"So, this is the anniversary surprise you've been planning? We're reliving our wedding reception in the same hotel? You're even wearing your gown. Great idea." He lifted his champagne glass to toast her. "Here's to my fabulous wife."
She smiled as they clinked glasses.
"This is the same meal, right?"
"Mostly. We'll have a different dessert. Our wedding day was so hectic, and I was too nervous about things going wrong. I didn't enjoy it as much as I wanted to. So I decided we deserved a relaxed do-over, one that lets us enjoy the romance more."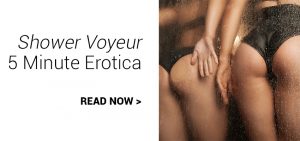 "Great idea." He paused. "A different dessert?" His face lit up. "Even better than what we had? That cake was great!"
Marie laughed at how strong her husband's sweet tooth was. Chocolate trumps romance. Not after tonight.
"I'll let you decide. But it's going to take 20 minutes to prepare, so let's dance. It's even the same band."
The couple swayed together for a few minutes, enveloped by the sultry saxophone. "This is nice. We should do this more often," Philip murmured softly into her ear. She squeezed him tight in response. "That's the plan."
At the end of the song, she took him by the hand. "Let's explore. I want to see what else we can reminisce about. Walking down the corridor, she pointed to a door. "I think this is where we waited after taking the pictures. Remember how excited we were getting ready to be introduced as husband and wife for the first time? Let's take a peek."
As Philip searched for a light switch, Marie slid onto the top of the dresser. She silently slid the straps off her shoulders and pulled the front of the dress down. Then she undid the grip she'd added. This allowed the skirt—now that Marie had extended the slit all the way to the waist—to open wide. Hidden by the darkness, she loved that her breasts were swollen, her pink nipples hard and her rosy labia moist. God it feels good to be a tart for a change! She couldn't wait to see the look on her husband's face.
Finding the light, Philip turned around and blanched. "Holy shit, Marie! You're virtually naked!"
"Naked? I don't think so," she replied coyly. "I still have my dress on … sort of … and my shoes and stockings." She snapped the garter belt against her creamy thigh for effect.
He smirked. "I know I don't have the world's best memory, but I would have remembered your doing this on our wedding day."
"That's the point," she laughed. "Before the wedding, we joked about having sex at the reception. But we didn't have the nerve to do it. I never got to be the 'naughty bride.' Tonight's our do-over."
"Naughty bride?"
"You know. Everybody thinks you're primping, fixing your hair, touching up your makeup, giggling with your bridesmaids, being all innocent and girly. But in reality, you're screwing your new husband while you're still in your bridal gown. I say we remember this moment the way it should have been."
She slid back on the dresser, leaned against the mirror, and opened her legs farther. Her wet pink lips beckoned. "What do you say, sailor? Want to hit this?"
Taking on the dark air of a disapproving prude, Philip walked towards her. He slowly undid his belt and loosened his trousers along the way. "I'm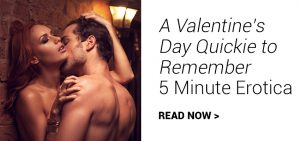 shocked, Marie. We just came from church. You're dressed in virginal white. We have friends and family waiting out there to greet us and wish us well on having become responsible adults. And all you can think of is having sex? I can't tell you how disappointed I am. I knew you had a wild side but I never imagined you were such a bad, bad girl as to think about sex on our wedding day! I think someone needs to be taught a lesson."
By now Philip was right in front of her. Pulling his pants down, he released his hard, hungry cock from its fabric prison. Putting his hands on her legs, he opened them as far as they could go and put the head of his penis right against her moist opening.
"And the only lesson a strumpet like you understands is a good fuck." He slammed into her with a deep groan. She responded in kind, as he pounded her mercilessly, his penis now slick with her juices. He kissed her deeply and passionately, roughly squeezing her breasts and pinching her nipples. They went at it furiously—grunting and groaning in hunger and relief like two lovers who had been separated for years.
"God, Marie. You make me crazy. You are so sexy! Fuck, you are so tight! God, I can't live without this pussy."
"Do me, baby! Teach me a lesson! Screw me senseless. Give me everything you've got." She wrapped her legs around him and squeezed hard. "I need you deep inside me. I want every inch of that cock. Fuck me, baby. Fill me up."
He grabbed her ass and pulled her against him. He leaned in so that as he ground against her, he pressed against her clit.
"Oh baby. Like that! You're going to make me come! Oh baby! Oh God!"
As she exploded, her pussy spasmed and made Phillip climax. "Oh shit, Marie! Oh babe!"
When their bodies calmed down, they kissed and laughed. He stroked her cheek gently. "I've been such an idiot, Sweetie. I should have been fucking you like this every day. I promise to do better."
"I like the sound of that." She kissed him.
They dressed quickly and stepped out of the room, grateful no one had come in while they were screwing. After a couple of steps back towards the restaurant, Philip turned around. He winked and pointed to the door. "Say, isn't that where we had sex while everyone was waiting for us at the reception?"
Marie smirked. "You know, I think you're right."
Her husband took her by the hand and reached for the doorknob. "Well, since this is a do-over anniversary …"
***


Reenact your own sexy special moment with the help of sex toys from TickleKitty.com: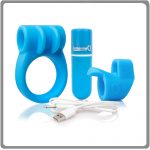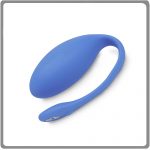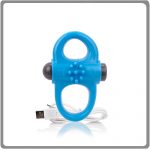 This couple's vibrating penis ring does it all. The large loop goes on the penis, the small loop used for guidance…with reversible pleasure ticklers on each side. YOU choose how to play … BUY NOW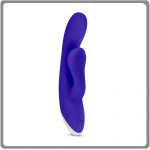 With a gracefully curved shaft that flexes in harmony with you, and a soft clit tickler for enticing sensations, this is your go-to rabbit … BUY NOW