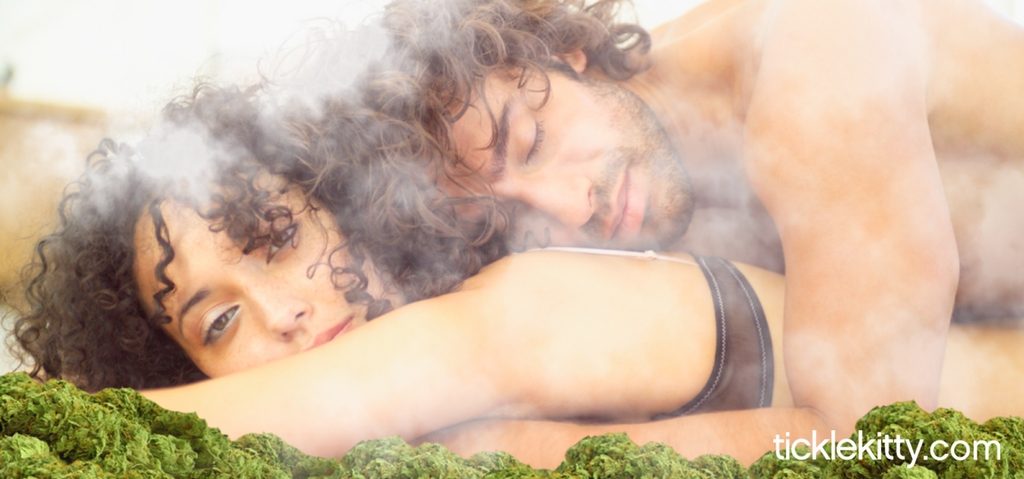 There's been a lot of talk these last few years about the potential benefits of mixing sex with cannabis. And I don't just mean talk from the washed-out smoker, who needs to be high in order to muster himself out of bed at the crack of noon.
These tend to be the same people who have nothing else to discuss but marijuana. They're like kids who've just discovered dope, and they think they're in on something no one else knows about. You've undoubtedly endured tales of their exploits as if they were sexual pioneers.
No, I mean talk by scientists researching the relationship between marijuana and sex. Can you imagine what sort of elevator pitch you'd have to possess in order to green-light funding for such a study?
Whether you're in a committed relationship, you're a no-strings-attached sort of person, or you're flying solo in the bedroom, you've probably noticed that orgasms are different when you smoke weed. And by different, I mean awesome.
Anyone who's had a couple puffs before getting intimate will tell you the sex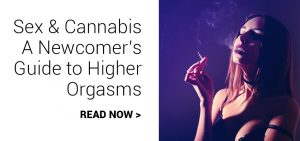 is better. It doesn't take a nerd in a fancy lab coat to reach that conclusion. But it does take one to figure out why.
Before we dive into this explanation, you should know that there are two main types of cannabis: sativa and indica. Sativa is known to produce a more creative, energetic head high while indica tends to lead to a drowsy, more relaxed body high. What we know so far is that the sativa strain of cannabis tends to be preferred over the indica strain when it comes to sexual enhancement. The high encourages the body to contract muscles and promotes blood flow. For women, this increased blood flow means less of a chance of drying out down there. For men, improved blood flow means a better erection. One study found it may even help with erectile dysfunction resulting from high cholesterol.

For both sexes, sativas are believed to help us maintain a higher level of arousal, and our sex organs become more sensitive, increasing stimulation. Talk about a recipe for outstanding coitus!
Indicas, on the other hand, may deal you some unwanted effects, like making you sluggish, if you overdo it. But as long as you don't smoke yourself into a conspiracy theorist with tinfoil on your head, indica's body high certainly isn't going to do your orgasm any harm.
With either strain, an overwhelming majority of women have reported longer-lasting, more intense—often multiple—orgasms. And while it's no surprise that it can take relatively little for a man to reach an orgasm—whoops, there it goes! Sorry—it's generally more difficult for women to reach that peak during intimacy. Long story short, it seems that weed can help with that.
It's believed that marijuana actually lengthens orgasms in women,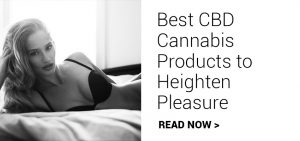 and makes them easier to achieve, by triggering pleasure receptors. For both sexes, cannabis is believed to increase sexual arousal, while also helping men to last longer—or at least think they're lasting longer because they're so dang high they've lost perception of time.
Long story short, while a little weed tends to make us more relaxed and less inhibited, it also increases stimulation. So how do scientists believe this happens? Read on.
Remember those pleasure receptors we just talked about? You don't? Maybe set down that joint for a little while there, champ. Anyway, they're part of our endocannabinoid systems, and the most important one to remember when it comes to intercourse is called CB1.
It turns out that CB1, which reacts when you take a toke, is associated with heightened sensitivity to physical stimulation and produces feelings of euphoria, aiding in reaching an orgasm to remember. CB1 receptors are not only found in our brains, but in our reproductive systems.
Orgasmic states are linked to the release of an endocannabinoid that essentially mimics the effects of consuming cannabis. Or, more accurately, marijuana mimics naturally-occurring compounds produced by our own bodies. It's really no wonder how taking a couple hits might lead to more intense orgasms.
So, if your sexual encounters are leaving something to be desired, and you normally choose not to partake in cannabis consumption, it's something you may want to reconsider. Go ahead, try it in the name of science!
***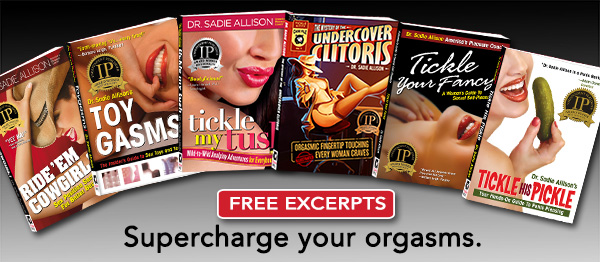 Explore heightened orgasms with the help of sex toys from TickleKitty.com :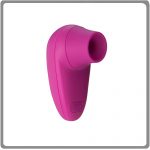 Unique clitoral air suction offers 60-second orgasms in the palm of your hand. Modeled after the famous Womanizer Deluxe, this is your new travel-sized companion … BUY NOW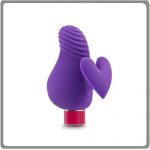 Slip the satiny smooth heart-shaped holder between two of your fingers, set the vibration to any tempo you like, and set off on your erotic hotspot-seeking mission … BUY NOW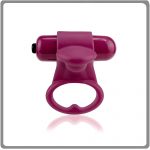 Turn your fingers (or penis) into an orgasmic G-spot vibrator with ease. Slip on this versatile stretchy ring around 2 fingers to supercharge your playtime … BUY NOW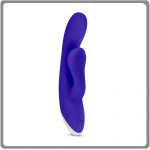 With a gracefully curved shaft that flexes in harmony with you, and a soft clit tickler for enticing sensations, this is your go-to rabbit … BUY NOW
How Cannabis Leads to More Intense Orgasms