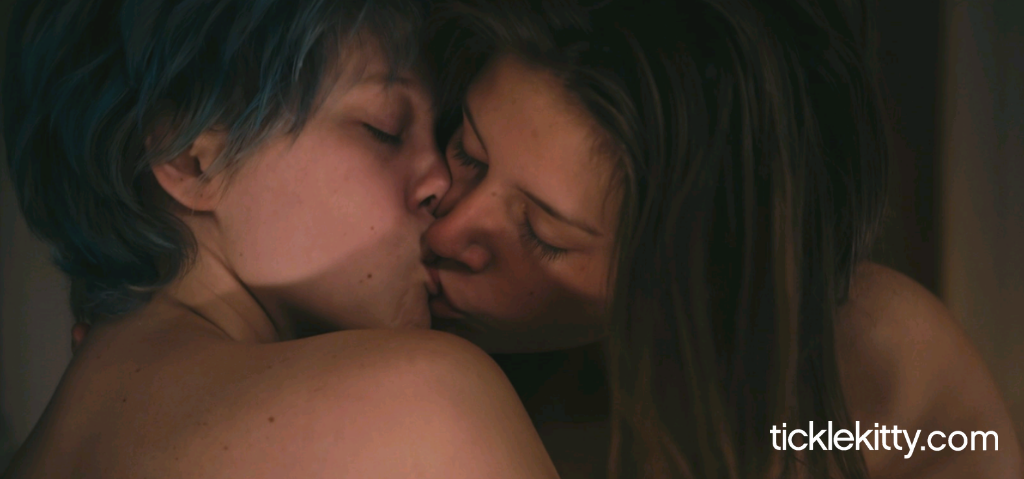 A proper, wild sex scene could make or break a movie, be it a college comedy where Jason Biggs literally sticks his penis in a pie or Ron Burgundy slaps his own butt while making love to a woman. The point is, those moments of sensual pleasure in film are the ones responsible for setting that all-important tone we viewers want. Maybe it gets your heart thumping and your hands reaching for your nearest pocket pussy or vibrator, or maybe it's so bad it makes you swear off sex like a 14th century monk. What we have for you here is a case of the former! So, without further ado, here are the 10 wildest movie sex scenes you'll find outside of your usual porn flicks…
1. The Brown Bunny (2003)
This list wouldn't be complete if it didn't contain perhaps one of the most notorious and, obviously, wildest sex scenes in the history of cinema. There's no question about it: Brown Bunny's oral sex scene featuring Chloe Sevigny and some dick takes the throne here. No, there aren't any digital manipulations here; just good ol' fellatio caught on tape. In fact, this scene has become so infamous because it blurs the line between what can be considered as porn or not. If you ask us, though, why can't we have BOTH?
2. Secretary (2002)
Secretary is the OG dom-sub movie, so toss aside all those 50 Shades of Grey blu-rays you have. Where the 50 Shades franchise revels in its oh so "serious" tone with its sex scenes, Secretary does the exact opposite: it shows us how ridiculous and ultimately fun this type of kink could be. And, yes, Maggie Gyllenhaal getting spanked deserves its own star on the Walk of Fame.
3. Oldboy (2013)
Ever wondered how it would look if Marvel's Scarlet Witch and Thanos had a good ol' fashioned boning? Well, wonder no more, because 2013's Hollywood remake of the classic Korean film Oldboy present us with just that. And we highly suggest you watch the original version of this film. That way, you'll enjoy some tasty action from Elizabeth Olsen and Kang Hye-Jung, respectively.
4. Blue is the Warmest Color (2013)
If you thought movies based on comic books were all about men in spandex beating the shit out of criminals, then you'd be dead wrong. Blue is the Warmest Color is a movie based on Julie Maroh's graphic novel of the same name. And rarely has there been a film that fuses sex and sincerity so well, especially during a scene where the two main characters, Emma and Adele, experience the physical pleasures of same-sex relationships for the first time. Some critics say this scene counts as porn, but that just proves how well—or even committed—the actresses were during filming. Ooh la la!
5. Unfaithful (2002)
There is a particular scene from Unfaithful, a drama film starring Diane Lane, which ticks off three key fetish points on our checklist to warrant a spot on this list. One, there's the infidelity factor where Diane Lane's character is cheating on her husband; two, there's the absolute thrill of doing it in a hallway; and three, Ms. Lane's performance here, where she is hesitant with guilt, and then eventually succumbs to the call of the flesh is one that could get even the driest of crotches soaked.

6. Boogie Nights (1997)
A lot of people these days forget this, but Julianne Moore was—and still is—one of Hollywood's most seductive minxes to have ever been filmed, and this scene from Boogie Nights where Ms. Moore's Amber Waves character does the proverbial boogie with Eddie Adams (played by Mark Wahlberg) is testament to that. Not only do the two actors have chemistry, but what really drove the orgasmic nail in the sex coffin is when Ms. Moore downright urges her partner to come inside her. Thank the world for movies like this!
7. 300: Rise of an Empire (2014)
Now, we all know Eva Green is a walking, talking lump of sex appeal. We're not sure: maybe it's that French vibe she has going for her or those fierce comely eyes she has. Whatever it may be, no other movie shows Eva Green at her promiscuous prime than in 300: Rise of an Empire's sex scene where Artemisia, the character she plays, gets in a very arousing struggle for power as she and Sullivan Stapleton's Themistocles do the nasty inside a warship cabin. Does the scene stand for the fight between Greece and Persia? Perhaps. We don't really care as long there's some nude Eva Green and Sullivan Stapleton in it.
8. Nine ½ Weeks (1986)
Ice cubes aren't particularly sexy on their own. But in the hands of a couple of kinky beasts Mickey Rourke and Kim Basinger, frozen water turns into one of the greatest bedroom toys to have. Of course, we can't discount the marvelous camerawork in this scene, which manages to focus on all those delicious drops of water dripping from Kim's milky white skin and her erect berry-like nipples all the while staying away from Mickey Rourke's brutish retired boxer hands.
9. Blue Valentine (2010)
We're pretty sure many a lady found themselves hot n' bothers in theaters after watching Blue Valentine. After all, who doesn't want to get eaten out by Ryan Gosling, much less having him right inside you? Even dudes want some Ryan Gosling on their nether regions, so there's pretty much nothing more to say about this particularly delicious flick showcasing the actor's, uh… "skills."
10. Chloe (2009)
There's just something about seeing two attractive women from different age groups getting it on. If you ask us, it's probably that whole mentor-mentee power dynamic fetish going on in our dirty little minds. In any case, here we have Julianne Moore rendering the services of a professional escort played by Amanda Seyfried to get it on with her husband. But the plan backfires, as Ms. Moore herself gets wet for the hired help, and the whole world is all the better for the sex scene it gave us. So, there you have it, guys and gals! Cinema's wildest sex scenes. And what better way to have yourself a good time watching this than by cuddling up to a lover or using a proper toy.
***

Cozy up in front of one of these films with your lover and a sex toy from TickleKitty.com: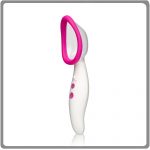 Enjoy heightened arousal, visual stimulation, and stronger orgasms from this luxury vibrating pussy pump. It simultaneously draws you in, then vibrates you to an incredible orgasm … BUY NOW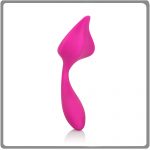 Customize your pleasure with the uniquely shaped Bendable Betty. It stays right where you set it, so you can buzz, twist, and caress yourself to blissful orgasm … BUY NOW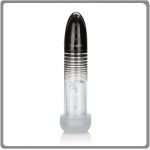 Increase stamina, size, and endurance with the touch of a button. Not only does this pump improve your sex game, but the suction chamber makes an orgasmic penis stroker. Everything in one luxurious package … BUY NOW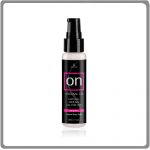 Enjoy arousing feelings of clitoral excitement that lift most woman to longer, stronger, orgasms, all with the help of this natural arousal gel. And it won't break the bank … BUY NOW
10 Wildest Movie Sex Scenes