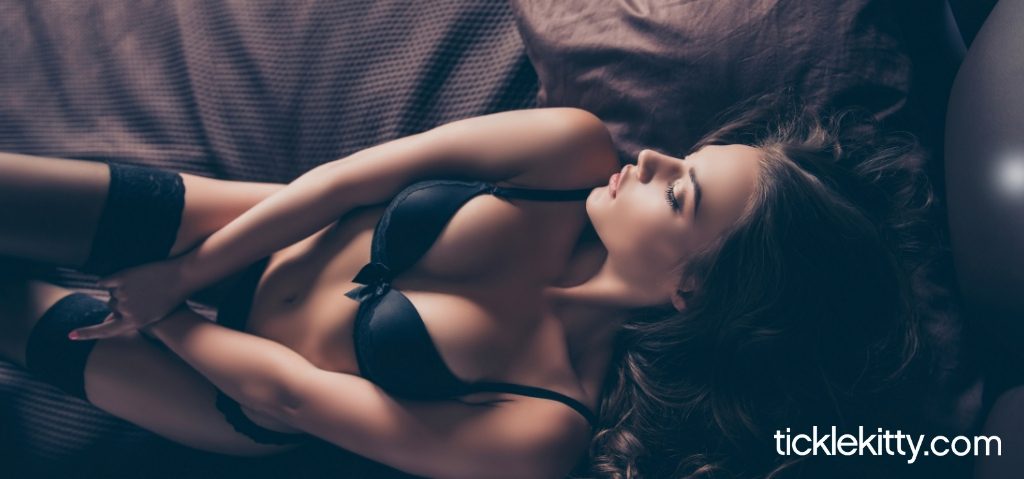 One of the most common times we bust out our sex toys is for a bang-up solo sesh. A single toy can heighten the sensations from any other super-hot stimulation you throw into the mix—so would you believe turning to more than one toy at a time is just the thing that can take your self-pleasure to a whole new level?
Say hello to dual stimulation! It's kind of like multi-tasking, except…for your body. And it's a lot more fun. By doubling down to simultaneously stimulate multiple erogenous zones at once, the sensations can intensely play off of one another and send you into a tantalizing tailspin of full-body ecstasy before you know it.
After all—it's always the more the merrier! So you too can make the most of your masturbation in some of our favorite pleasure pairs…
Internal & External Vibes
When the rabbit vibrator exploded onto the sensual scene in the '90s, it didn't send shockwaves through the zeitgeist for nothing. Stimulating both the clitoris and vagina at the same time was revolutionary to the world of self-pleasure—and something you can easily replicate by switching between clitoral and g-spot vibrators within the same solo sesh. Showing love to two totally different hot spots will not only kickstart a pattern of pleasure that'll radiate between them, but also help bring on multiple types of orgasms within the same sexy stint.
Nipple Toys & Dildos
Another way to capture the dual-action power is by wearing nipple clamps, suckers or even stimulating ice balm while going to town down below with a dildo. Since they contain more than 800 super sensitive nerve endings, the nipples are an understated yet dynamic entry point into a deeply euphoric state of mind. And by unleashing even more oxytocin to flood throughout the body from all the squeezing, rubbing and thrill-filled chilly touch, all the additional pleasure brought on from penetrative excitement can only strengthen the already seductive storm.
Butt Plugs & Penis Play
If you've ever test driven a butt plug, you know it feels as if they were made for dual stimulation. They're great on their own, but all it takes is one additional sexy move to enhanced the incredible sensations that they bring. So go for the gold with a plug in tow and break out a luscious masturbation sleeve or vibrating stroker to make every stroke of the penis feel like leaps and bounds toward orgasms with dream-like intensity.
Finger Vibes & Anal Beads
If backdoor play really is your thing, using a small yet persuasive little finger vibe while toying with the tease of sliding out anal beads can play up the heightened sensitivity as well. Just like any plug, anal toys in general stimulate a whole other world of internal pleasure spots. So tag-teaming to reach the true depths of these sensations with potential held in external erogenous zones like the clitoris or perineum can bring you to ultimate erotic delight. And whatever you do, don't forget to lube them both up, too!
At the end of the day, toys bring new experiences to our sex lives. So if you know and love the power of what one can harness alone, why not go the extra mile by maximizing each and every sensation with a voluptuous variety of multiple toys and erogenous zones.
***

Experiment with solo dual stimulation with toys from TickleKitty.com: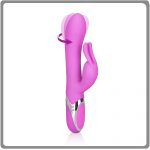 Not your average rabbit vibe. A tip that twirls, a shaft with rotating beads, and long clit ticklers for the perfect triple-stimulation experience … BUY NOW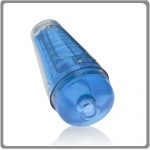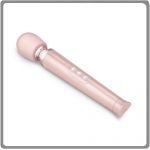 This rose-gold luxury wand is small in size but big power. Just as sleek and inviting as the original, yet more compact by about one-third of the size. With 10 vibration speeds and 6 patterns, the pleasure is endless … BUY NOW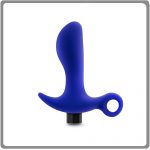 Supra Performance Prostate Pleaser
If you like explosive prostate orgasms, look no further. This perfectly-curved, silky smooth prostate vibe slides inside with ease. Remove the bullet for an orgasmic finger sleeve, so you can pick how you play … BUY NOW
How to Take Masturbation into Overdrive