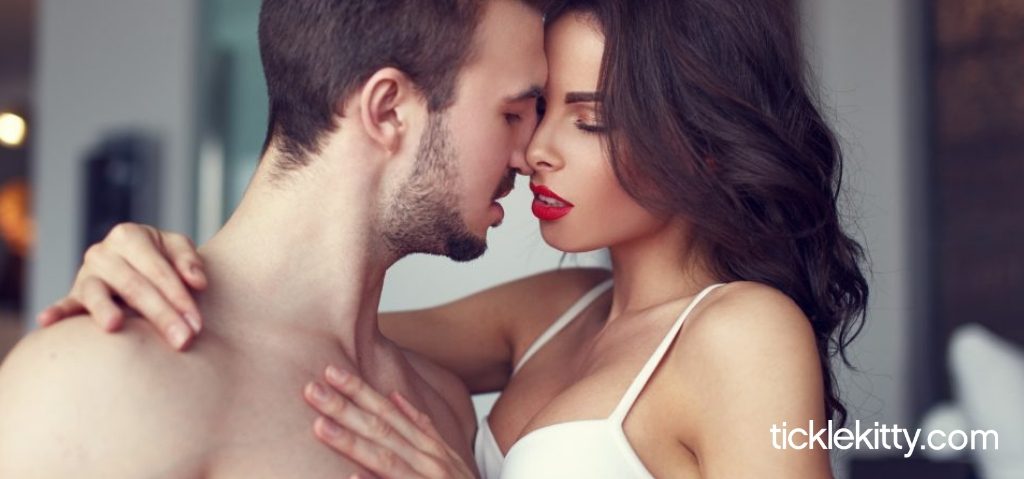 People have been experimenting with and practicing anal sex for thousands of years, but only in the last few years are we beginning to be comfortable talking about it among heterosexual men. Today it's called 'pegging,' and it is taking the sexual world by storm, thanks to an episode of Broad City that aired in 2015 (though the name was coined in a poll conducted by Dan Savage). It's when a woman uses a strap-on to anally penetrate her heterosexual partner. Turns out, spoiler alert, you don't have to be gay to enjoy anal sex because… ALL men have a prostate.
In an interview with GQ, Tom Ford sings the praises of pegging because, according to him, it allows men to understand the vulnerability of sex. It's an interesting power flip that can possibly lead to men being more sensitive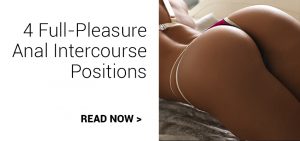 lovers towards their partners.
But while heterosexual anal sex for men is being talked about, that doesn't necessarily mean strap-ons are flying off the shelves. It's still a delicate topic. Pegging doesn't mean a straight man is secretly gay. It means he's willing to explore a new side of his sexuality. So if you and/or your partner are interested in pegging, here are a few ways to start breaching the topic.
Talk It Out
The first step, as with anything new and sexual, is to talk about it. If you're a woman who has had anal sex before, then you know it's not something you just…slip into. It requires a lot of communication, trust, and preparation. If you're not comfortable talking about it, you're probably not ready to try it, and everyone should be on the same page.
It's also important to keep the dialog neutral. Ladies, most men are not going to ask to be pegged. It's still not exactly seen as mainstream, and even though some men may want to try it very few are going to ask. If you are interested in pegging your partner, it's important to make sure he doesn't feel like you're going to do something to him. There has to be immense trust between the two of you.
Test It Out
If you're a man interested in pegging, or if you're interested in pegging your man, before you start browsing the strap-ons, start gently exploring your man's butt with fingers, a soft prostate massager, and lots and lots of lube. This will open up the door to communication about what feels good to him, and to you, and what can be improved on. Another great way to open communication is to flip through this fully-illustrated sex-help book all about anal.
Start Slow
The first time you peg a man or a man lets him peg you is going to be nerve-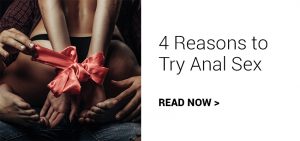 wracking. Pegging is a very intense and vulnerable shift in power dynamic and can open the door for a lot of role playing scenarios that you might not have otherwise known you wanted. It's important to let things happen naturally. Keep communication going while you start. Ask him what he likes, what feels good. It's important to let him set the pace.
…and don't forget the lube!
Debrief
No matter how your pegging experience goes the first time around, it is very important to communicate with your guy when you're finished. Think about the first time you, as a woman, ever had sex and how vulnerable you might have felt. You let someone take a very dominant role and penetrate your body (though hopefully the experience was sexier than that wording). It's really no different when pegging a straight man for the first time. Men are traditionally used to being in the dominant role, so when he asks for or agrees to this completely submissive position it's important to check in with his feelings afterward to see what did or did not feel good. It's being sensitive to someone else's feelings and body, just the same as we expect as women.
The result with pegging, when done properly, is a whole new level of intimacy, trust, and sex appeal that you might not have otherwise known you wanted or needed. It has the potential to transform an already electric sex life into something completely off the charts in all sorts of wonderful ways.
Just don't forget the lube.
***


What better way to introduce pegging into the relationship that through experimenting with anal toys from TickleKitty.com: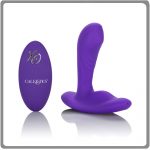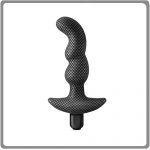 A Beginner's Guide to Pegging