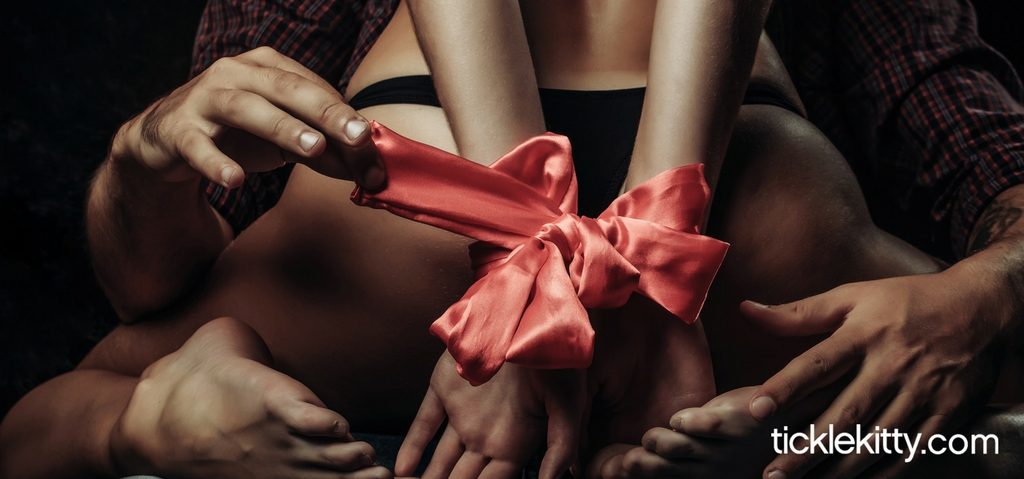 Butt sex is experiencing a pop culture renaissance, and this time, it has nothing to do with Sir Mix-A-Lot (although we appreciate his contributions to body and booty positivity). Anal sex can be one of the most intimate types of intercourse you'll ever have because it involves the kind of trust and understanding that can only come with truly knowing your partner.
Some of us have sworn off the practice, claiming that butts are a one-way street, but seasoned sex-perts know better. If you haven't experienced an anal-inclusive orgasm, you haven't experienced the full spectrum of pleasure.
If you're wondering why should you add anal into your bedroom repertoire, take it from us. Mutually exploring your booties brings to life all the essentials for a happy relationship: desire, togetherness, curiosity, and a good sense of humor.
Anal Sex is Orgasmically All-Inclusive
It doesn't matter who you love. If you've got a partner, they've got a butt! Anal play is gender-neutral and potentially orgasmic for everyone. Admittedly, men do have a bit of an advantage, as they have a prostate or p-spot located inside the anus. This pleasure trigger can cause intense orgasms all by itself when rubbed just the right way with a toy like the Cowboy Prostate Vibe. However, some women have been able to stimulate their g-spot through the thin membrane that separates the anus from the vagina – a lofty goal, but one definitely worth reaching for! Either way, all bums are equipped with sensitive nerve endings that translate into incredible orgasms when combined with clitoral or penile stimulation. Even if you don't find the Prostate or G-spot on your first go, you'll have a blast coming back to try again.
Your Butt Loves to be Pleasured
We know, we had you at "sensitive nerve endings," and we weren't kidding. All butts are made for pleasure and equipped with loads of arousing nerves, and you don't have to find an elusive "spot" to tap into your orgasmic anal potential. A basic vibrating anal toy, like the The Amazing Anal-T, can unlock new sensations for both partners. Start with lots of lubrication, and caress and kiss your significant other while you insert the toy. Turn on the motor's lowest setting and increase it as your partner moans louder for more. Stroking the penis or clitoris helps relax nervous beginners and activates the brain's pleasure response. Keep it up and your partner will wind up with a rippling, full-body orgasm!
Connect On a New Level
Anal sex is not only physically pleasurable; it puts you and your partner on a new level of connection. Whether you choose a finger, a toy, or a penis, opening up one of your body's most sensitive, vulnerable areas is a display of just how much you trust your partner. The communication required to safely navigate anal sex is truly something special. There's a reason why your bum is so receptive to touch. The anus is made of fragile tissue, so it's important to speak up if you're feeling pain or discomfort. A partner who respects your comfort zone will always put your needs first when it comes to safe, pleasurable sex, and they'll slow down the pace if you're far from feeling hot and bothered. The gradual build-up to the delicious sensations of anal play will bring you closer than ever, and you'll wind up learning every inch of your partner.
Forbidden Fruit is Always More Fun
When was the last time you snuck out of your bedroom window past curfew, or parked in a dark street corner for a high school make-out session? Anal sex feels the same way: dirty and taboo, but oh-so-good. If you're looking for something new and sexy without going overboard with kink, butt sex is the perfect way to walk the line. Even if you only go as far as a slender butt plug, like the remote control b-Vibe Trio Triple Bullet anal plug, you still have a dirty little secret to whisper in your partner's ear when you're in the mood. Of course, there's nothing wrong with having anal sex…but don't let us ruin all the forbidden fun!
If you're looking for a little spark to help you and your partner re-connect in the bedroom, anal play is the perfect antidote to the ordinary. It's all-inclusive for guys and gals, easy to get started with a little Slippery Kitty lube and a flared butt plug, and – best of all – it'll open sexual doors you never even knew existed. Your bum is definitely more than a one-way street!
***

4 Reasons to Try Anal Sex