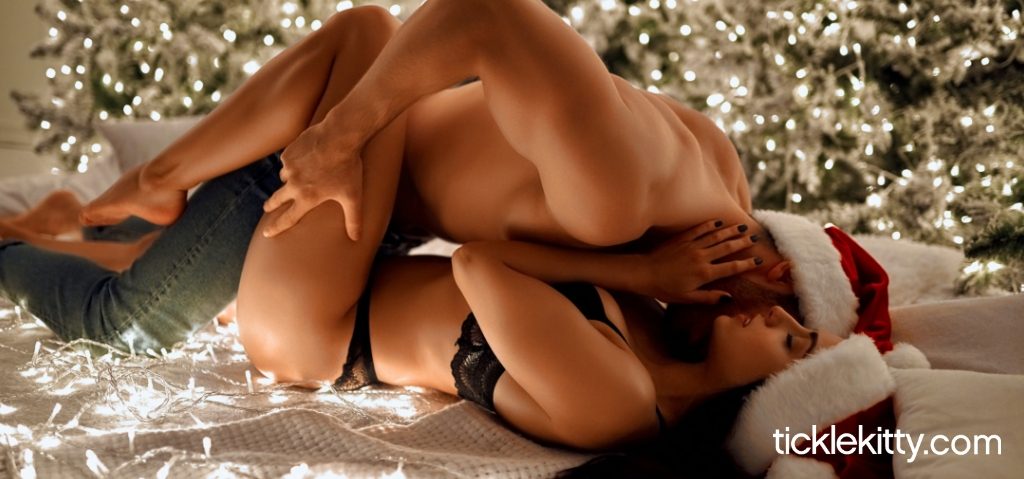 Perfect for decking the halls and curling up on the couch with your boo, the holidays (despite the stress) should be one of the most joyous times of year. You've got hot cocoa, carols, and smitten kisses under the mistletoe, but best of all is a chance to surprise the ones you love; and what better way to spice up this sexy season than with the gift that keeps on giving—pleasure! À la toys, to be exact.
Save the back burner for your apple cider and move hot sex to the top of this year's holiday to-do list. Because with just a few simple steps, you too can play sultry Santa and make all of your lover's wildest winter dreams come true.
Where To Start
We can go on for days about the perks of couples using toys, so gifting occasions like the holidays are always a perfect time to bring something new into the bedroom that will benefit the both of you. When it comes to that special someone, of course we always want to go with a gift they'll actually enjoy, so investing the time to pick out a fitting new toy can be a great way to show you care about their pleasure, as well as keeping the intimate sparks ablaze.
Like many things in the world of sex, the other good news is there's never one "right" way to do it. A good starting place is to access their intimate experience to the best of your knowledge. Do they typically like to keep your sexcapades pretty tame and routine? Try a toy for beginners. Or, do they frequently bust out the chains, whips, and new sex toys? Surprise them with something a bit more exciting, like a multi-functional rabbit vibe, that twirls and vibrates simultaneously.
So whether you want a totally shared experience, or one with more sexy suspense, there are several ways to determine what tantalizing tool could be a good fit for your other half.
Babes In Toyland
Browsing sex shops online together can be a fantastic way to end up with something that's bound to please. Sure, it may go against the traditional notion of surprise, but having the chance to discuss the world of options can ensure you'll pick out something they're genuinely interested in, as well as feel comfortable using.
Does your lover like their orgasms more low and slow, or more direct and straight to the punch? How does nipple stimulation make them feel? Have sex swings or machines ever caught their eye? All these things can be helpful to flesh out on the spot.
When browsing online it won't take long to realize there might be way more choices than you ever previously imagined. So checking out the vast array firsthand can open the door for discovering new things you're curious to try, along with ways of pleasing you didn't know were possible. And besides, it makes for a super fun datenight activity as well!
Surprise!
But if you happen to be more of a tease, there's always the option of taking your partner by surprise.
When this is more your style, candid discussions of what they're into and interested to explore are critical to have beforehand. What kind of stimulation and positions they like the best, and what kind of devices can best enhance them; thinking back on any alluring on-screen scenes that particularly piqued their interest, or spilled beans about a recurring fantasy they'd like to explore IRL—these are all great places to start in the search for that special something that'll be sure to please your partner. And probably you for that matter, too!
Even if you just want to give a small taste of steamy temptation, sensual accoutrements like mini vibes, lube and cock rings can be excellent stocking stuffers as well. In the end, the great thing about toys is there's one (or more) out there for everyone, so 'tis the season to relish in romance and play with new ways to turn up the heat.
So make your list and check it twice—this year we're definitely opting for naughty 'cause it feels so nice. And since everyone can get down with the gift of pleasure, we hope you find your own way of spreading red-hot holiday cheer to those you adore this sexy year.
***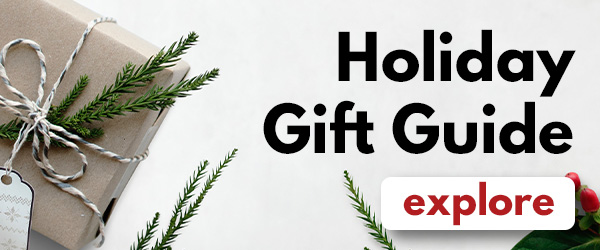 Find your lover the perfect erotic gift from TickleKitty.com: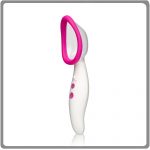 Enjoy heightened arousal, visual stimulation, and stronger orgasms from this luxury vibrating pussy pump. It simultaneously draws you in, then vibrates you to an incredible orgasm … BUY NOW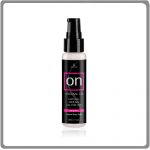 Enjoy arousing feelings of clitoral excitement that lift most woman to longer, stronger, orgasms, all with the help of this natural arousal gel. And it won't break the bank … BUY NOW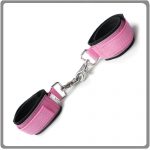 Lovingly restrain your lover's wrists or ankles with these comfortable velcro cuffs to add excitement to your bedroom routine … BUY NOW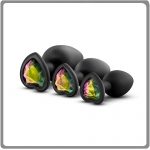 This series of three smooth, tapered butt plugs lets you start small, then move up at your own comfort level and pace. Explore these extraordinary pleasures in style, with the heart shaped rainbow gem base … BUY NOW
How to Pick the Perfect Sex Toy for Your Lover