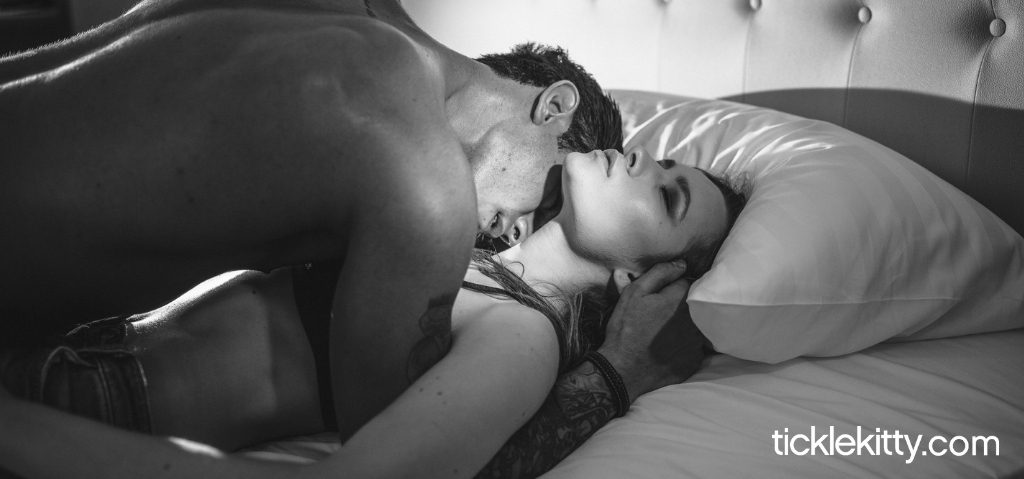 Everyone loves a good two-for-one special, but what you may not realize is there's so much more to this delectable deal than just what your neighborhood bar has to offer.
When it comes to the world of sex toys, of course self-pleasure is one of the first things we associate. But with so many shapes, sizes and varieties hot on the market these days, it shouldn't be surprising that most of them are multifaceted (and multifunctioning) when put to the test.
Especially when you involve a partner!
But First, Why Toys?
As if we ever need an excuse to use more toys in general, the reasons for doing so are pretty extensive, nonetheless.
Whether busting them out when alone or coupled up, they can not only teach you what spots and motions feel best, but also bring on pleasure-filled sensations that wouldn't otherwise be possible. They can add exciting adventure into the sensual mix. Plus, they help you feel more open with your partner, and more comfortable giving them intimate direction. They might even make you more inclined to expand on your foreplay (which we know can in fact lead to stronger, more intense climaxes), but above all, let's face it—they just make everything feel more awesome, too!
So when trying to decide which tantalizing tools would make the worthiest addition to your own toy box, we get there's a lot out there to consider. Should I get something for me? Something for my lover? Could there possibly be something that kills TWO birds with one sexy stone?!
Well the good news is that answer is yes! And we've got all the helpful hacks right here as to how you and your partner can share in the thrill of toys together.
Cases in Point…
Vibrating penis rings: It goes without saying they bring a great boost of their own to the table; but when wrapped around a guy's member during sex, vibrating penis rings will not only make him last longer, but will add some extra buzz-worthy stimulation on her clitoris at the same. How's that for a two-for-one special?
Clitoral vibes: On the flip side, the same goes for a gal's favorite pal the clitoral vibrator! Sure, they hit all the right spots during masturbation without a hitch; but they also have the power to please any guy when stroked against their perineum during a sensual massage, or along the underside of his shaft when mixed with a blowjob.
Wands: Oldies but such goodies, wand-style vibrators have served female-gasms well for more than half a century. However, they can totally seal the arousing deal too when glazed across your partner's back, butt and thighs—hitting all those elusive erogenous zones in the process.
And with all of that said, there are plenty of toys specifically designed for couples in mind as well:
You have wearable vibrators that turn her entire vagina into a pulsating-casm of pleasure; double-headed dildos that simultaneously bring the internal heat to everyone involved (especially if you're up to give pegging a try); triple-action penis rings equipped with a bullet vibe on each side for an added punch; and since we live in the depths of a digital age—of course we can't forget remote and app-controlled toys, which are perfect for preserving pleasure between even the longest-distance lovers.
Needless to say, it's about time we kiss the days of "one and done" devices goodbye, and usher in a brand-new era of getting the most bang for your sex toy buck. Literally! Even though a lot of them may have a certain application that's advertised up front, never forget a little ingenuity and fooling around is all it takes to reveal the full pleasure-packed possibilities right at you and your lover's fingertips.
So vibe on, my friends!
***


Enhance your lovemaking with couples toys from TickleKitty.com: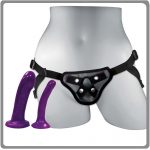 Anal Explorer Kit for Newcomers
Admit it—you've always been curious. We know you've been dying to try an exotic switcheroo. With this all-inclusive kit, you'll saddle up, and he'll experience the ride of his life … BUY NOW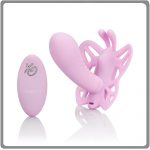 Simply wear it underneath your panties with it's exciting soon-to-vibrate probe inside you, hand the wireless remote to your lover, and head out for your most thrilling orgasm adventure ever! … BUY NOW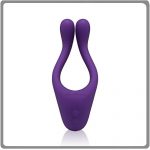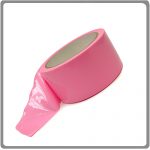 Enjoy erotic, soothing vibrations from this medium-sized body wand. With an ergonomic handle, flexible head and neck, and silicone exterior, this wand was made for optimizing comfort and pleasure … BUY NOW
Respark Your Sex Life with a Couple's Toy