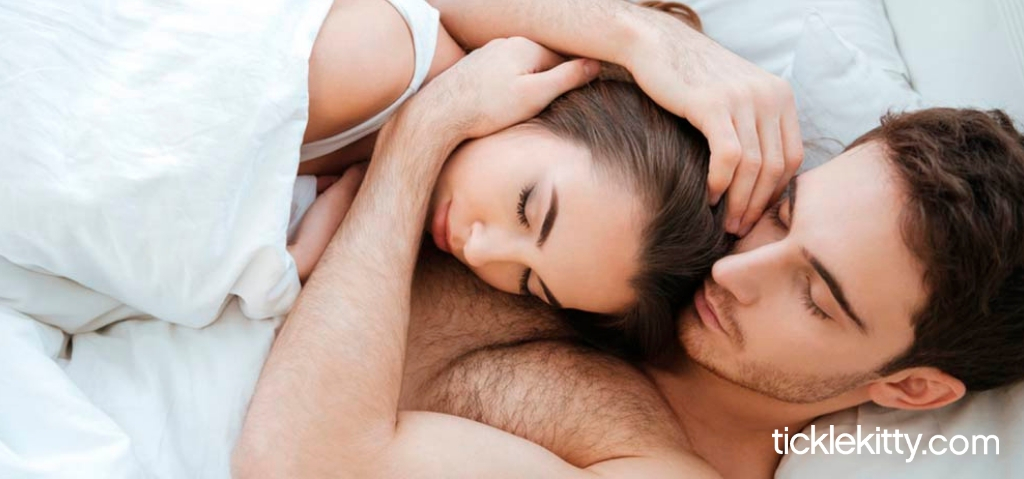 You know that feeling when you're with someone new (or are still super into your partner), and you want to want them but something inside of you just isn't…clicking? You're probably perfectly healthy, and you've definitely had sex before, but lately you just can't quite get, well, horny? Before you start panicking that you're shriveling up and dying, relax. The chances are you're probably fine.
Low sex drive is a very real thing that happens from time to time. The good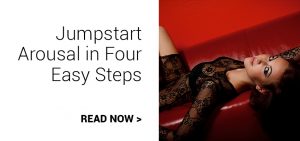 news is, more often than not it's totally fixable.
"People [experiencing low sex drive] usually feel one of two ways. Either, 'This is all in my head,' or 'There is something wrong with me,'" says Dr. Holly Richmond, somatic psychologist and certified sex therapist. "Knowing whether the cause of their low sex drive is organic or psychogenic, or a combination of both, enables me to prescribe the most beneficial course of treatment."
Mind Over Body
Before you hop right over to 'Something is wrong with me," it might be worth exploring what's going on in your head. The mind has an incredible hold over our bodies, and often when something is eating away at it, even in our subconscious, it can put a pause on our sexiness, often without us realizing.
Let's assume that we are not talking about people suffering from sexual trauma, which will usually cause low sex drive because of negative associations with sex. Let's assume we're talking about someone who has sex (and good sex) on the reg. and then all of a sudden just isn't into it anymore.
Things to pay attention to are, is there dysfunction in a relationship? "Many times people do not want to have sex with someone they have anger or resentment toward, and that cycle of not having partnered sex overflows into their personal sexual routine, meaning they masturbate less," says Dr. Richmond. "Sex begets sex—the more you have, the more you want, and 'use it or lose it' is also true."
Another reason? Stress! In any and all areas of life. If your mind is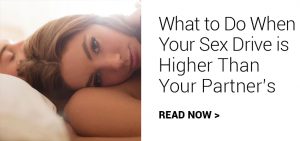 preoccupied, whether by a work problem, a financial one, a familial one, a political one (ahem…preach!), or all of the above, your libido is going to take a backseat. And that's natural. Sex is about being open, about freeing your mind and your body. So if you're trapped inside your head and weighed down with other factors, it's completely understandable that your on button might be switched (temporarily) off.
What's your work/life balance like? Are you taking care of yourself lately or has there been a shift in your normal routine? Anything that makes you feel differently, in a negative way, will affect your sex drive. Having poor body image, for example, can keep us trapped in our heads. If you're used to exercising and eating right and suddenly have become so overwhelmed with work that you start to slip from your usual routine might put you in a negative headspace.
Dr. Richmond says, "This keeps us trapped in our heads worrying about what our partner thinks of our body, which almost inherently precludes feeling pleasure."
Body Over Mind
Okay, so if it's NONE of the aforementioned things, then it might be time to start looking elsewhere. Maybe it is something medical, which also, usually, can be treated.
Are you on any medications like antidepressants, antihistamines or blood pressure medications? Side effects of these can be low sex drive. (Also, men, high blood pressure impairs blood flow to the penis, so staying healthy is not only a good idea for your overall health, but your sexual one, as well.)
Other issues might be diabetes, sleep disorders, or lowering of hormones, which happens as we age.
"When a client walks in and tells me they feel like their sex drive is low, especially in comparison to where it was, we discuss their symptoms and my first referral is always to an MD, either their primary care practitioner or a urologist. Getting a complete blood panel with hormone testing is critical."
But the most important thing to remember is that this sexual hibernation isn't permanent. If you were fucking before you will be fucking again, and with gusto. But it's definitely something to talk about, look into, and recognize is a part of being human. Avoiding it only keeps you from getting it in that much longer.
***


It's never too late for pleasure. Explore new sensations with sex toys from TickleKitty.com: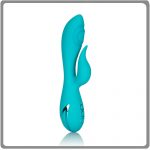 Meet the perfect dual-stimulator rabbit for delivering intense G-spot orgasms. It delivers powerful thumping sensations right where you want them, with a clit tickler that gets the job done … BUY NOW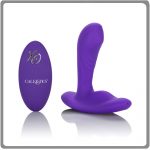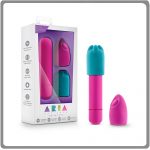 This 3-in-1, gift-ready bullet kit is here to grant all your erotic wishes. The Aria Clitoral Bullet Kit includes a bullet vibe and two soft attachments for a unique, stimulating experience … BUY NOW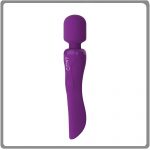 Full Silicone Compact Body Wand
Enjoy erotic, soothing vibrations from this medium-sized body wand. With an ergonomic handle, flexible head and neck, and silicone exterior, this wand was made for optimizing comfort and pleasure … BUY NOW
Can't Get it Up? Don't Worry, Here's Why