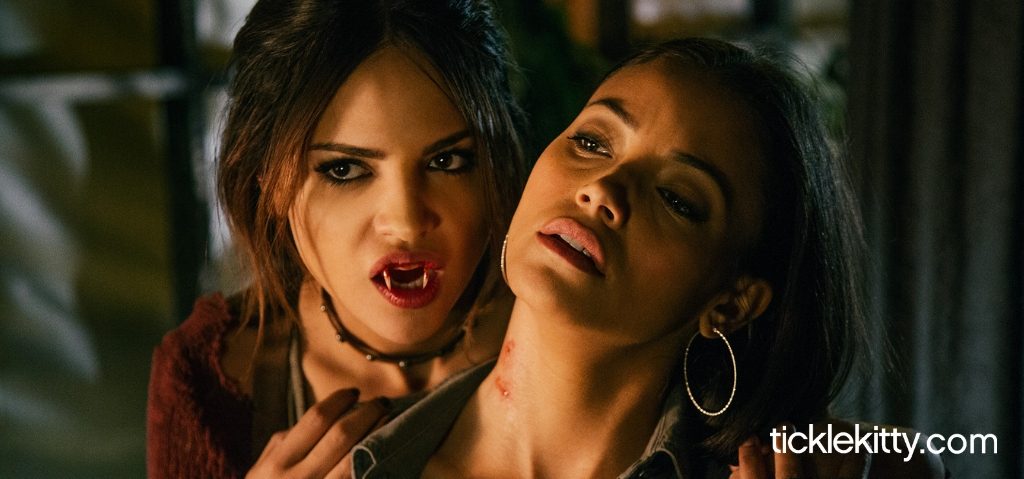 Whoever said that Halloween is meant to just give you the chills is doing it wrong. On the contrary, what better time to snuggle real close to someone special for body heat—and, of course, some hot action—than this season? On that note, here are the 11 sexiest Halloween movies to help you and your boo get spooky…
1. The Witch (2015)
Aside from being one of the best horror movies in recent memory, The Witch has perhaps one of the greatest scenes in movie history that combines the jitters you get from horror and the tingles you get from seeing Anya Taylor-Joy's Thomasin character strip in the woods. Because a good sexy Halloween movie doesn't just make your hair stand up, it also makes other parts of you rise.
2. Cat People (1982)
Hey, just because we're talking about Halloween movies doesn't mean it all has to be about horror! Cat People is part fantasy, part romance, and all sexy. That's thanks to Nastassja Kinski, who plays Irena, a human-cat hybrid that's got to do the nasty with her own kind in order to not go full feline. Plus, this movie gave the world a classic David Bowie ditty, so everyone wins.
3. Queen of the Damned (2002)
Queen of the Damned is possibly one of the most under-appreciated horror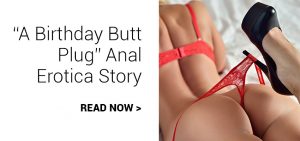 movies of the 2000s, if not cinema history. It features great acting from its stars—which is surprising considering that one of the main actors is primarily an R&B singer—a great story, and most of all, Aaliyah's costume which bares enough skin to get your blood flowing and, at the same time, covers her enough to get that imagination of yours going. Mmm! Mmm!
4. Bram Stoker's Dracula (1992)
Before vampires sparkled and became emo fuckboys on the big screen, they used to be dashing, gentlemanly bon vivants. And Gary Oldman's take on the grandpappy of all vampires gives audiences one of the most sensual depictions of the character. Of course, we'd be remiss if we didn't mention Francis Ford Coppola's stylistic choices here, which gave the movie that whole sophisticatedly sexy feel to it.
5. From Dusk 'til Dawn (1996)
No one does grindhouse cinema better than Robert Rodriguez, and From Dusk 'til Dawn has that cinematic subgenre in spades. With its over-the-top action and gore, this one's become a boner-fide cult classic. But what really helped cement this movie's reputation is that dance scene performed by none other than Salma Hayek, who plays a vampire queen Santanico Pandemonium in this flick. Plus, this is the only movie where Quentin Tarantino's acting doesn't make us want to vomit in our mouth.
6. The Neon Demon (2016)
We've said it before and we'll say it again: Elle Fanning is the kind of actress that boosts the sexiness meter of whatever she's in. In fact, we'll even say she's the thinking man's Megan Fox: sexy, but not in the way that will have you rubbing one out in the theater (that's a good thing, by the way). Neon Demon, a suspense thriller about supermodels, shows Elle Fanning in perfect form. And we mean that both in her capacities as a performer and her sultry, slender physique.
7. Species (1995)
We know a great many deal of boys who became men when they watched this movie, and that's thanks to Sil, Natasha Henstridge's character in this sci-fi horror classic. Now, if you're the kind who likes it rough, then look no further than Species to give you gratuitous amounts of sex and gore. On the other hand, if you're the squeamish type, then we suggest you close your eyes every time Natasha Henstridge touches a man in this movie. Don't worry, you'll still get an eyeful of her tasty curves either way.
8. Only Lovers Left Alive (2013)
Are vampires the sexiest kind of movie monsters? Yes. Is Tom Hiddleston the kind of guy you'd want making you a cup of coffee after a night of romantic whoopee? Yes. And is Tilda Swinton an androgynous goddess that could turn you on regardless of your gender? That, too, is a yes. And Only Lovers Left Alive manages to tick off this sexy trifecta.
9. Jennifer's Body (2009)
Casting Megan Fox as the titular (not to mention literal) man-eater in this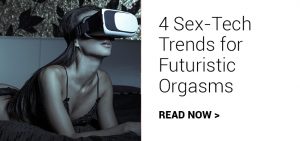 movie automatically gives Jennifer's Body an unfair advantage over other sexy Halloween movies, which is why we didn't rank this one higher. We mean, come on: it's Megan Fox! Even Peewee's Playhouse becomes sexy if you put her in it. We're not going to spoil any juicy details here, but rest assured you won't get as turned on by blood with any other movie the way this one uses it. Stay foxy, Megan.
10. An American Werewolf in London (1981)
Now, this John Landis-helmed horror classic is a great watch regardless of the season, but it'd be an all saints' day sin if we didn't tell you about the shower scene featuring Jenny Agutter in her prime. Her oh so delicious prime! Suffice it to say the scene alone is more than enough to land An American Werewolf in London in our list. David Naughton's in that scene, too, who's like a light version of Jeff Goldblum.
11. Interview with a Vampire (1994)
We're going to settle this right off the gate: Interview with a Vampire is one of the hottest horror movies to have ever graced the silver screen. We'd even go so far as to say that this movie is Brokeback Mountain, but with FANGS! And even better, this was Brokeback Mountain even before that movie existed. Come on, that's what happens when you put Brad Pitt, Antonio Banderas, and a Tom Cruise who was still 30% sane in one movie. Oh, and a young Kirsten Dunst is in it, too.
So, there you have it, guys and ghouls: the 11 sexiest Halloween movies to watch this season. I recommend watching these movies with a cute person nearby to comfort you during the scary scenes, and a whole bunch of toys to play with during the sexy scenes.
***


Get spooky with sexy treats from TickleKitty.com: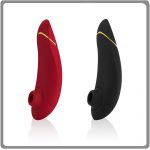 Have you ever orgasmed in 60 seconds? This unique toy uses state-of-the-art air suction technology to gently suck and caress your clitoris, without ever making direct contact. Experience orgasms like never before … BUY NOW
11 Sexy Halloween Movies That'll Make You Horny