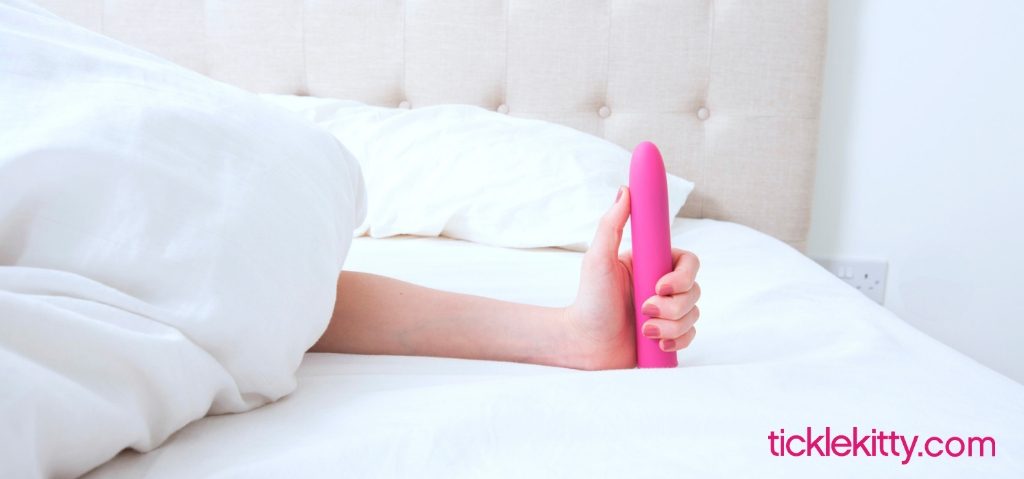 For an industry that rakes in around $15 billion per year, it's hard to believe sex toys could ever be exclusive to any one group. But even though women and vibrators go together like peanut butter and jelly, their relationship with men has always been a little more…sticky.
Once a subject not many dared to broach, sex toys have seen an incredible transition into the somewhat mainstream of modern culture. Between being able to get them online, in specialty shops, and even drug stores here and there, it comes as no surprise that most people have grown less afraid, and more curious of them in general.
But unfortunately for some, deep-rooted hang-ups still exist. Especially since the stigma of guys using toys hasn't seen quite the same degree of social revamp in recent years.
Historical Headway…Kind Of
Despite sex toys having an extensive history (and not to mention, date back longer than the lives of Keith Richards, Willie Nelson and Larry King put together), their social acceptance has had its ups and downs.
Early forms trace back to Paleolithic dildos carved out of stone and the O.G. steam-powered vibrator invented to "cure" the elusive condition of "Hysteria"; but the fact of the matter is these pioneering gems eventually paved the way for people like Carrie, Samantha, Miranda and Charlotte to bask in the more welcoming glow of—much more body safe and technologically advanced—toys as we know them today.
So if they're better and more accepted, why isn't everyone on board?
Reasons why men aren't always so keen on these tantalizing trinkets can honestly range across the board. You have those who associate them with gals out of habit, along with the ones who think they're "man enough" not to need one; you have the insecure ones afraid that if you use one once, intimacy will never be the same again, as well as those who are intimidated and think it's a sign your sex life is in shambles.
But the good news is, that blasphemy stops right here!

Why Everyone Should Have One
We could go on for days about the value sex toys bring to the table, but just a few of the biggest reasons can quickly prove you won't regret joining in on this pleasure-packed, gender-neutral sex toy party:
You get to know yourself: Spending time with a toy is a great way to help discover exactly what you like and where/how you like it. Then when you find yourself with a partner later on, the self-pleasure payoff is extra helpful, since you can guide them on all the motions and techniques you've come to know feel the best.
They can incite new (and otherwise impossible) sensations: As great as it would be to possess sex god and goddess-like abilities, there are certain buzz-filled feelings our bodies simply can't create on their own. But with the help of these specially engineered devices, you can hit all the right places with vibration, patterns and consistency that can't otherwise be carried out by a penis or hand alone. They also allow for easier access to hot areas like the G- and P-spots…along with the special orgasms that come along with them.
They can help you open up: When including toys in your sex life with a partner, conversing about them often comes with the territory—which is never a bad thing. The more you communicate, the better intimate relationship you're bound to have. So if toys can be the gateway to opening up about other related topics like masturbation, sex, and pleasure in general, we'd consider that a job exceptionally well done.
There's literally one for every occasion: Whether you're looking to dabble in anal play with a butt plug, incorporate dual stimulation with a buzz-worthy cock ring, heighten your teasing with a remote-controlled vibrator, or experiment with devices that target erogenous zones you've never explored before, toys can be the obviously perfect answer. Need we really say more?
So regardless of gender or intent, there's a sex toy out there for you. Regardless if a girl, guy, single, in a relationship, hetero-, homo- or anything in between, there's never a reason to feel intimidated or afraid of unleashing the pleasure potential tucked away in these sexy gadgets. The world is your orgasmic oyster, so embrace it! And besides, after just one use and seeing how much of a punch they really pack, you'll be ready to throw any age-old myths you've ever heard straight out the window—trust us.
***


Let go of any sex toy stigmas you may be holding on to and shop top toys from TickleKitty.com: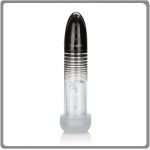 Optimum Automatic Smart Penis Pump
Increase stamina, size, and endurance with the touch of a button. Not only does this pump improve your sex game, but the suction chamber makes an orgasmic penis stroker. Everything in one luxurious package … BUY NOW
[/one_fourth]
Why Everyone Needs A Sex Toy