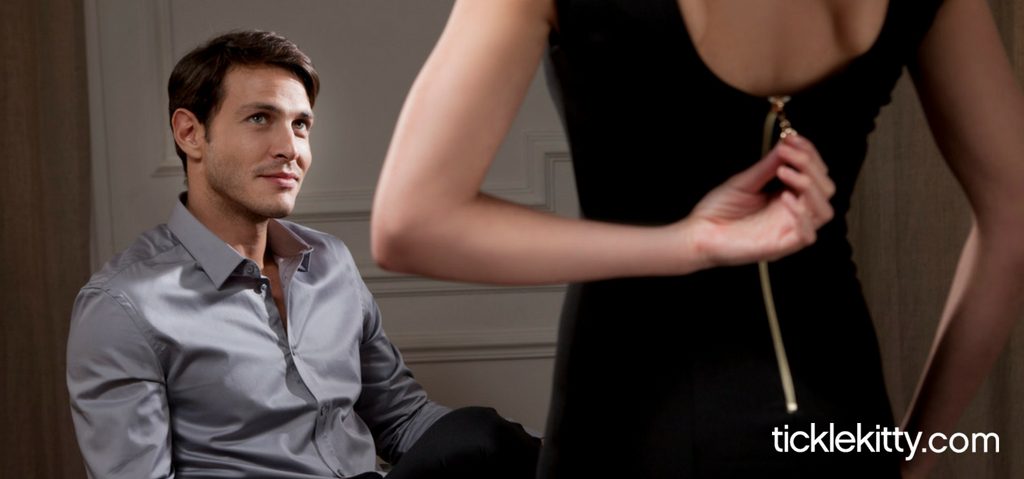 We're not enigmas, ladies. We're actually really easy to please once you know what we're into—maybe even a little too easy. Every guy is different, of course, but let's take a look at 10 of the most common fantasies guys have. Armed with this information, it'll become alarmingly apparent what it takes to get and keep our attention.
1. Role-playing
I'm not talking about LARPing or D&D, of course, though I'm not ruling it out, either. Turning the bedroom into a stage can be a lot of fun for both of you, and it keeps things from growing stagnant. If your guy holds a powerful position in his professional life, for instance, there's a good chance he may dig having the tables turned in bed, and being the submissive one. Maybe he needs a new boss. Or, maybe you've still got your high school cheerleading outfit and put your hair in pigtails, and pretend to be the "naughty babysitter." Whatever the case, pretending to be someone else can be fun and liberating for both of you, and the rest of this list is going to give you plenty of ideas!
2. Oral sex
This is a no-brainer. At least, it shouldn't be. I understand that some ladies may feel that giving head is gross, but it's a great way to get our full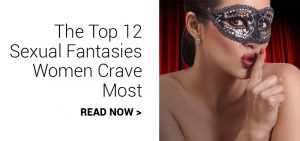 attention, and then take things in a more mutually-beneficial direction once you've got us worked up. You can always use a flavored lube to make things a little more delicious. And if you're at a loss when it comes to getting him a gift, a birthday blowjob will do just fine in a pinch.
3. Watching porn together
This can be awkward at first, for both of you, especially considering that guys usually watch it privately. Try turning some on under the guise of being just for laughs. When the plumber shows up onscreen and that awful music starts, you'll roll your eyes and giggle. But you might just learn quite a bit about what he's into if you ask him to show you something he likes. And by all means, don't be afraid to show him something that you think is hot, too!
4. The risk of getting caught
I don't think this one only applies to men at all. Whether it's making love out in nature, or in a public place where someone might catch you in the act, it's an extremely exciting experience. Some of my most memorable sexual encounters where in places we could have been busted at any moment.
5. Fetishes
Make sure he feels that he can tell you anything, and you won't have to ask—he'll tell you. It may take some time, especially if he's into something most people would find strange. But once he knows you're into him, too, he'll muster the courage to tell you about his little kink. Whatever his fetish is, listen to him, and you'll usually find that what he wants is relatively easy to deliver, and he'll love it.
6. Anal sex
The fact is, most of us want it. Some of us even want it done to us. No pressure. Just think about it. We know it's a lot to ask. Oh, just make sure to use lots and lots of lube. Like, too much lube.
7. Threesomes
This is a fantasy most guys have, usually of the MFF variety. But it's not for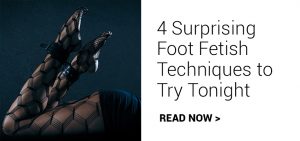 everyone. I completely understand not wanting to share the one you love with anyone else. In that case, maybe you'd consider just letting him watch you and another girl go at it. Trust me, he won't complain. Or, maybe he's into being cuckolded—watching you with another guy. Again, it's not for everyone, especially when trying to maintain a monogamous relationship. Just be aware that it might be something we fantasize about in one form or another.
8. BDSM
It turns out that women are even more into this, on average, than men, so don't be afraid to give it a try. A really cool thing about BDSM is that it doesn't necessarily have to involve sex. For many, it's a lifestyle, and a very rewarding one. It's a arguably a discipline, no pun intended, and exploring it together can lead to greater trust and mutual appreciation.
9. We like to watch
Everyone knows guys are into watching porn, whether they'll admit it or not, so what does that tell you about us? We're very visual. We like to see things play out. We're not going to mind watching you touch yourself one bit. And if we know you're into it, we'll do it for you, too.
10. Facials
Of course, I don't mean a day at the spa. I know you don't want to get any in your eyes or hair, but this is something nearly all of us would be totally down with. It can be hard for us to ask sometimes, especially if he's in love with you and doesn't want you to feel degraded. Know that who you are in the bedroom doesn't define you outside of it, nor is it something to be ashamed of. So don't be afraid of that naughty side. If you're with the right guy, he really will still respect you in the morning if you let him do this to you—once you've orgasmed, of course—and is ready to finish.
In conclusion, some of this stuff might sound wild—or even a little weird. But maybe keep an open mind. You might be surprised by some of the things which turn you on. Who knows, you might discover you're more into some of this stuff than he is.
***


Spice up his fantasies by adding sextoys to the mix. Check out these top men's toys from TickleKitty.com: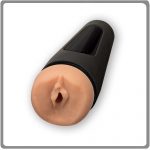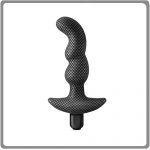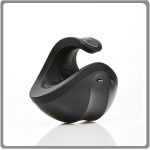 This palm-sized penis hugger delivers the most stimulating, oscillating, rush-to-orgasm vibrations you could ever want. Just wrap it around your penis and enjoy … BUY NOW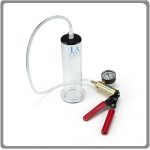 10 Easy-to-Fulfill Male Fantasies