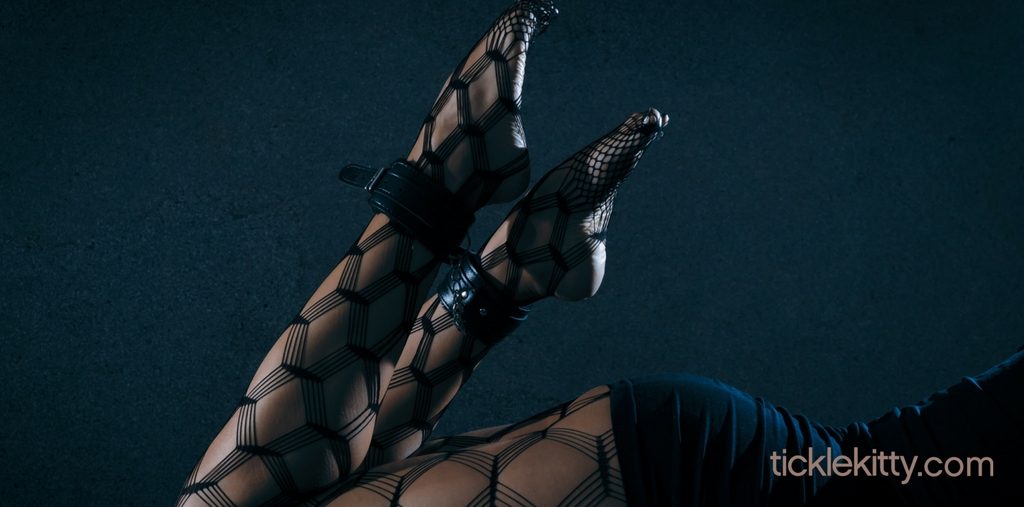 Fantasizing over feet, better known as "podophilia," is one of the best known fetishes in the kink world. A fetish is, by definition, a very specific kind of sexual desire for an act, fantasy, object, or, in the case of foot fetish, a body part.
You don't have to be a true fetishist to bring foot play into the bedroom. Our ankles, toes, and soles are packed with sensitive nerve endings, and taking a cue from feet lovers can be a fun way to explore your partner's body in a whole new way. However you choose to play bedroom footsie, check out these mild to wild foot fetishes that put a new spin on the term "fancy footwork!"
1. Toe Job
Some fetishists can't get enough of literally putting a foot in their mouth! Called "shrimping" in the fetish community, toe sucking is exactly what it sounds like: giving someone's toes a bit of oral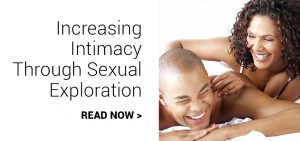 action. However, giving your lover's toes a little tongue action isn't just for foot devotees. The feet are super sensitive and react to all sorts of delightful sensations. Picture how it feels to be tickled between your toes, or to scratch an itch on your ankle. A warm mouth, soft tongue, and gentle sucking feel just as intense and ignite sexual desire in a way you've never experienced before. Teasing with a vibrating wand or bullet can have the same exciting effect. Give your feet a good scrub in the tub, or better yet, make an excuse to get a fresh pedicure. Then ask your partner to please and tease those toes with their lips, tongue, or toys as you ease into foreplay. You might just find your newest fetish!
2. The Dirtier, The Better
For most of us, a stinky pair of feet can make for a good laugh, or they can send your partner running in desperation for a breath of fresh air. For some foot fetishists, smelly, dirty soles are the ultimate turn-on! Believe it or not, some podophilia practitioners prefer their partner's feet after a long day at work. Although the taste of foot sweat can be enticing as well, the smell is what most excites fetishists with "ofactophilia," or sexual arousal emanating from body odors like armpit sweat and unwashed feet. If you've yet to feel a tingle from smelling your partner's dirty feet, it's unlikely that this fetish will grow on you overnight. But the next time you're feeling aroused, skip the shower and enjoy each other's natural scents as you go at it like a pair of wild animals.
3. Please Tread on Me
These boots are made for walking….right onto a willing participant's chest, crotch, and face! For those that love feet and domination, being turned into a human carpet is a dream come true. Foot domination involves being stepped on in silky stockings, barefoot, or even in spike-thin heels. Feet are just one part of the equation in this BDSM fetish. Some enjoy the pain of a pair of stilettos being dragged across their chest or a barefooted jump onto their genitals. Others get off on submitting to the will of a powerful dominant. Either way, foot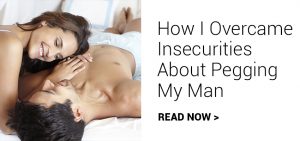 domination is usually enjoyed by men who love putting their tender bodies into the hands of a sadistic domina (all with properly negotiated consent, of course). Average less-kinky couples might not want to turn their partners into a human trampoline, but you can still get your kink on with a fun power exchange. Ask your partner to lie down and gently toy with their face and body with your feet. Lightly apply more pressure when they're ready, and explore all their sensitive parts with your toes and soles.
4. Teasing Tickles
We bet you've never thought of tickling as a sexy exchange of power, but tickling fetish is one of the most popular ways you can explore BDSM without the ouch factor. The submissive partner usually finds themselves restrained in rope or cuffs while the dominant uses fingers, feathers, and even toothbrushes to tickle-torture their feet. It's the most fun you can have as a submissive, as you'll be laughing uncontrollably with every new tickle tactic. If you're among the crowd that absolutely hates being tickled, this fetish obviously isn't for you. However, if you're up for a little laughter in the bedroom, tickle fetish is a no-brainer for beginners, and can be practiced with or without restraints. For the BDSM-inclined, tie up your partner so you have ample access to their feet. Have an arsenal of tickling accessories on hand, like feathers, soft floggers, or brushes. Gently stroke your partner's soles, toes, and ankles with each unique surface until they beg for more—or beg you to stop between bouts of belly laughs!
Foot fetishes are a fun way to spice up your sex life and add play, laughter, and exploration to your relationship. Whether you're devoted to feet or just looking to surprise your partner with a new bedroom activity, our soles and toes can open the door to a unique way to experience sensual touch.
***

Find our what your fetish is. Explore these orgasm heightening options from TickleKitty.com: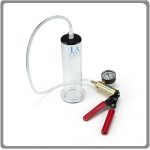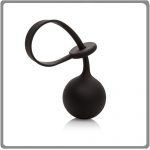 This gently weighted ring tugs your package for maximum hardness followed by record-breaking orgasms. The self-cinching design means pleasure for everyone—no matter your size … BUY NOW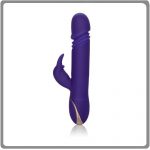 Luxury Self-Thrusting Jack Rabbit
While most other rabbits buzz and whirl, this one has a tip that will give you the thrusting in-and-out motion you crave. Combine it with the vibrating clit tickler to hit all the right spots … BUY NOW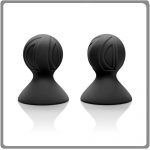 Place these luxuriously smooth arousers around each nipple and squeeze to create the tingling suction sensation that we all love and need, with or without a partner … BUY NOW
4 Surprising Foot Fetish Techniques to Try Tonight