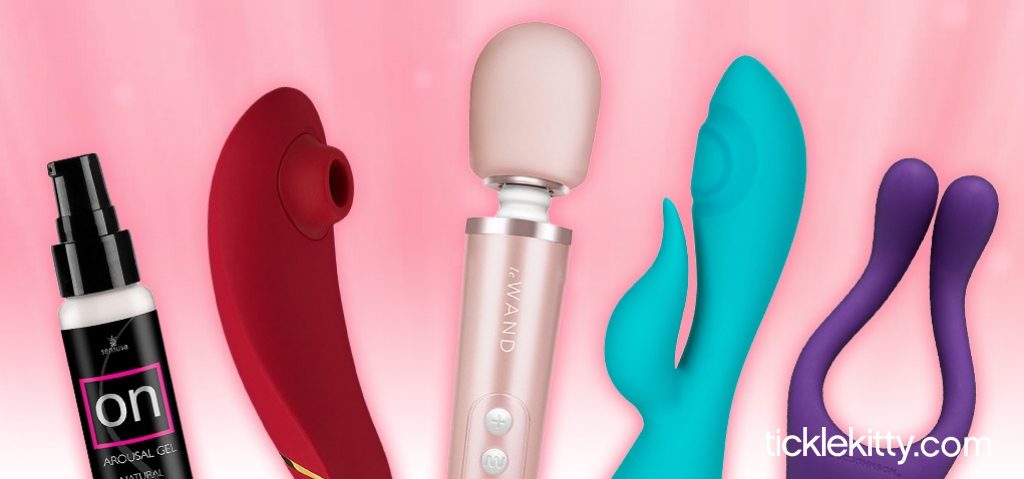 The holidays are all about giving, so why not give the gift of orgasms?
Being nice is nice, but the naughty list is where all the fun happens. So if you're looking for a different kind of holiday cheer, here are 10 toys that will take your gifts from happy to horny.
Womanizer Premium
The Womanizer Premium is the perfect gift for couples if all she wants for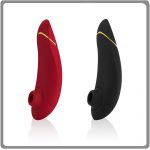 Christmas is a 60-second orgasm and all he wants is to watch her writhe in pleasure. New air-suction technology surrounds her clitoris with gentle puffs of air and vibration, causing most women who use it to orgasm in under a minute. Plus, there's a quiet smart silence feature too, in case the holidays have you holding up in mom & dad's guest room. (She, however, might not be as quiet.)
Slippery Kitty "Slip & Lick" Two-fer
When a Silent Night just won't do this season, drizzle on a little Slippery Kitty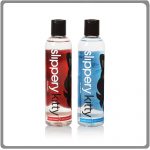 lube. This lube will elevate any kind of play (finger, tongue, penis, vaginal, anal) to a tantalizing new level. Free of parabens and glycerine, this safe, specially crafted lube will have you yelling "oh holy [night?]" for hours. It comes in two flavors, the classic Au Naturel, and delicious Strawberry. It's also available in TSA travel-friendly size, in case your holiday plans are taking you away from home.
"Pattering" G-Spot Rabbit
Rabbits usually have to wait until the Spring to get their holiday, but not this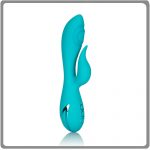 particular rabbit. The expert "Pattering" G-Spot Rabbit is a 'stocking stuffer' she won't want to go without. From powerful, thumping pulsations to a clit-licking tip, this vibrator is a multi-sensory experience for all areas of her vagina. There are three speeds of G-spot thumping and 10 speeds of clit-teasing vibration. And just in case she finds that perfect combo that sends her up and over the North Pole, a memory chip can remember combinations so she's sure to lather, rinse, repeat every single time.
Baron Couples Vibrating Ring
The Baron Ring is the perfect couples Christmas gift to get her to that "O! O!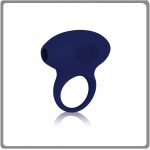 O!" Use it together during lovemaking and you'll experience longer lasting, harder erections, while she enjoys the powerful vibrating bullet. Ten speeds allow for escalating pleasure, and a raised numb for clitoral stimulation. A small bullet vibrator is perfect for foreplay before you strap it on and have yourselves a merry little Christmas.
ON Clitoral Arousal Gel
O Cum All Ye Faithful, indeed. This arousing clitoral gel is called ON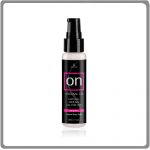 because that is what mode she'll be switched into. Slippery to the touch, it causes a sensation that allows most women to last longer and have stronger, fuller orgasms. The water-based formula is a blend of essential oils so it's safe for the body, as well.
Butterfly Remote Venus Penis
Talk about the ultimate stocking stuffer, and a holiday secret you're going to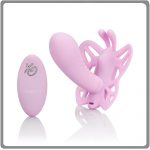 want to get in on. The Butterfly Remote Venus Penis is a remote-control orgasm generator, and makes couple's play more fun and intimate. It's a penetrating vibrator, which means she can wear it underneath her panties while he hides the remote in his pocket. No matter where you are, or what you're doing, give her an ultimate, mind-blowing orgasm, whether it's across the room at a Christmas party or curling up on the couch for the ninth viewing of White Christmas.
Le Wand Petite
The holidays are all about magic, and what's more magical than the original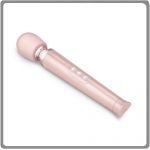 Le Wand? Le Wand Petite, of course. Get the same big, magical pleasure of Le Wand, but in a tiny, carry-on sized toy. The silky head offers 10 different vibrations and six pleasure patterns. Perfect for solo or partner play, and easy to taken the go, Le Wand Petite's neck is flexible so it can rock and sway to the motion of your ocean. Choose from the subtle hmmm, all the way up to the core-shaking buzzzz. Who needs mistletoe when you've got Le Wand Petite waiting 'neath the tree?
Fleshlight Surge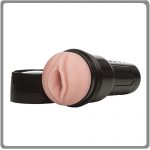 If your holiday plans are keeping you and your lover apart this year, she can give you something to make the separation anxiety a little easier. The Fleshlight Surge is basically a vagina in your pocket, complete with inner pleasure nubs and ridges sure to have your eyes rolling back in your head. Easily packed for travel trips, it'll be almost like your honey is right there with you.
TRYST – Multi-Erogenous Zone Couples Vibrator
Amid all the shopping and family obligations, save some time to steal away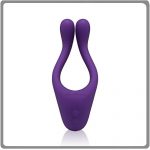 with your lover for a little TRYST. Place this vibrating toy around your hard penis during sex and you'll both be buzzing. With three tiny motors (two in the arms and one in the base), there's an endless number of combinations for getting creative. Tip: Those two arms work pretty well for naughty nipple stimulation, too.
Optimum Automatic Smart Pump
Your lover probably thinks your penis is perfect just the way it is. But in case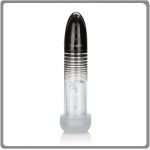 you want to bring more to the table, or just want to have some fun, the Optimum Automatic Smart Pump is the perfect treat. A total suction pump helps increase endurance and improves stamina, plus adds a level of pleasure through the sleeve and tight chamber, for your stroking pleasure. There are easy-touch controls, including a quick air release for custom pumping, and a chamber that seals completely for powerful suction.
Give your lover a holiday to remember—you can't go wrong with any of these orgasmic treats.
***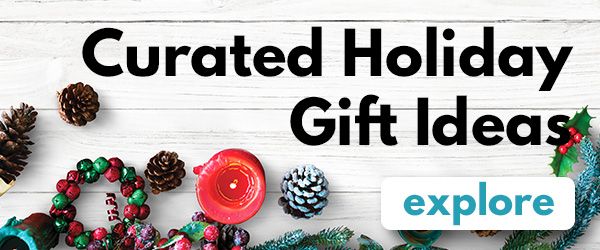 Spice up your holidays with gifts from TickleKitty.com: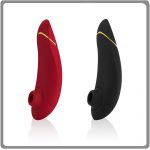 Have you ever orgasmed in 60 seconds? This unique toy uses state-of-the-art air suction technology to gently suck and caress your clitoris, without ever making direct contact. Experience orgasms like never before … BUY NOW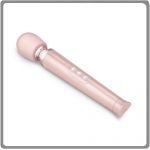 This rose-gold luxury wand is small in size but big power. Just as sleek and inviting as the original, yet more compact by about one-third of the size. With 10 vibration speeds and 6 patterns, the pleasure is endless … BUY NOW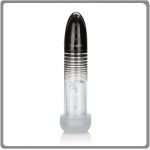 Optimum Automatic Smart Penis Pump
Increase stamina, size, and endurance with the touch of a button. Not only does this pump improve your sex game, but the suction chamber makes an orgasmic penis stroker. Everything in one luxurious package … BUY NOW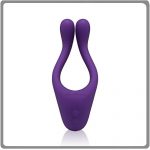 Here's Our Top 10 Sexy Gift Ideas. Easy-peasy.