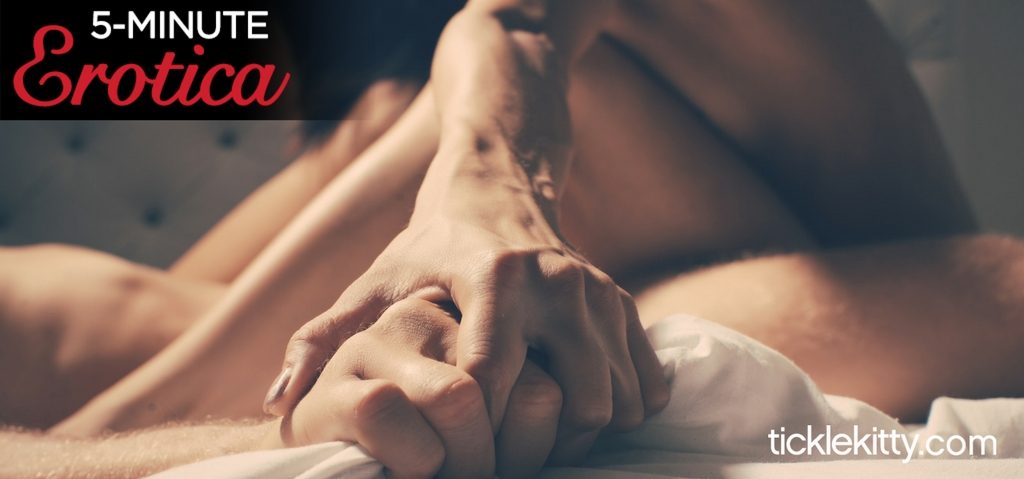 "Honey, will you toss me my running watch? It's in the drawer of my bedside table."
Paul hurried into the bedroom and found it. The drawer wouldn't close completely, but he'd fix that later. He went to the top of the stairs and tossed the watch down.
"Thanks." She blew him a kiss.
Going back into the bedroom, he tried the drawer again. Still wouldn't close. Removing it, he discovered the cause. A neatly folded piece of paper was taped to the back. It had moved just enough to keep it from closing. He took it off and opened it. "Son of a …!" He rubbed his chin and gave a naughty smirk as he discovered a list of sex fantasies, clearly written in his wife's handwriting.
*
"Are you almost ready?" she called. "We can't be late. You know how fussy my sister is with her dinner parties." She sighed. "She's insisting I wear this black, long sleeve, wrap dress. She knows I hate it. It makes me look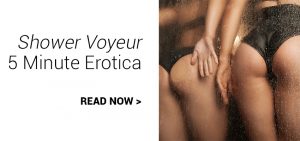 like a nun." As she finished her make-up and stood up, Paul entered the room. "How do I look? Dull, right?"
"Dull? Not at all! You're sexy as hell. You have this 'prim governess on the outside, wanton wench on the inside' thing going on that's making me crazy. I've never seen you look so hot! In fact,—" He ran his hands through her hair, and kissed her passionately.
"Paul! Don't! You're messing up my hair!"
He squeezed her breasts. Hard. He kissed her again and groaned hungrily.
Where is this coming from? Why isn't he listening to me? "PAUL! We have to go!"
As she headed for the door, he spun her around. Grabbing the belt on her dress, he tugged it sharply and ripped the dress open. "You put on a dress like that and expect me to control myself? I say we fuck!"
He picked her up and threw her onto the bed. In a flash, he stripped and was on top of her, shredding her delicate black lace bra and thong. "PAUL! What's wrong with you? Are you drunk? STOP IT!"
Ignoring her, he dove between her legs and began licking, kissing, and sucking her pussy. Because oral sex was his specialty, she felt the liquid heat inside of her intensify and begin to spread throughout her body. She tried to stop herself from letting out a deep moan, but couldn't. Yes. Right there. RIGHT THERE! A wave of confusion swept over her. I WILL NOT be aroused by the fact that my husband is acting like a macho jerk! "GET OFF ME!" she yelled.
He pinned her down and used his legs to open hers. She squirmed and wrestled against him. Her head spun with fury, pleasure, confusion. No man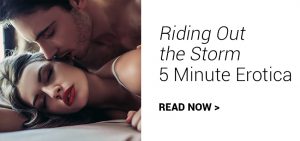 had ever forced himself on her before, so she instinctively continued to struggle. She was angry that he was treating her like piece of meat. But while her mind fumed, her body had its own ideas. It liked being fucked by this new Paul. She moaned deeply as he slid in and out of her. Her body raced towards a climax. "OH GOD, PAUL! OH FUCK!" Ecstasy ripped through her body so fast she felt lightheaded. Her body shuddered.
When her breathing returned to normal, she lay still. I can't believe what just happened. Paul was jerk. And I liked it. She opened her eyes and looked at her husband. She was surprised—and not pleased—at the Cheshire cat grin. She was expecting an apology.
"Great orgasm or not, I'm mad at you! But we still have to get to my sister's. We'll discuss what just happened later."
"Oh," he smirked, "did I forget to tell you that she called while you were dressing and cancelled the dinner? She has the flu." He handed her the folded paper. "I didn't go looking for this. But once I found it, I had to look. You may now check off number 24. 'Being forced to have sex.' I hope I didn't disappoint you, babe. Are we OK?"
She thought for a moment and responded seriously. "No! We aren't close to being OK."
He looked crestfallen.
"However," she gave him a naughty smile, "Number 22 will make us even."
***


Act out your wildest fantasies using these orgasmic selections from TickleKitty.com :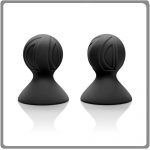 Place these luxuriously smooth arousers around each nipple and squeeze to create the tingling suction sensation that we all love and need, with or without a partner … BUY NOW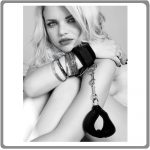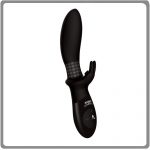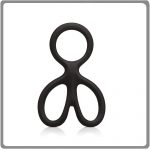 The comfort ring around your shaft gives steely-hard erections, and the snug separator makes everything down there more sensitive, and the orgasms more explosive … BUY NOW