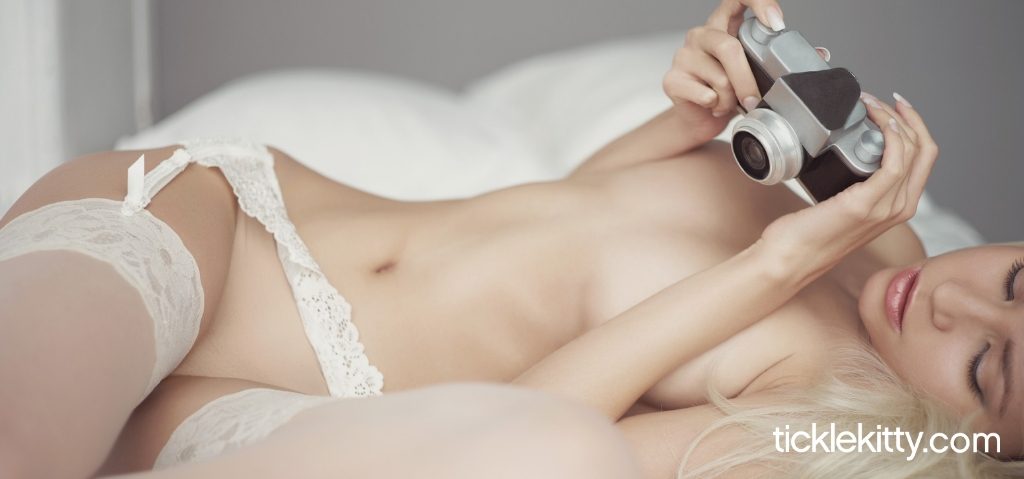 We all know women are integral to (most) porn. For many porn viewers, it's the women who are, well, the main event. But while it's often the women in the spotlight, for decades the porn industry has been dominated by men.
Until now.
"Over the past decade or so, it's become necessary for performers to find new income opportunities, which has driven the labor force towards directing and producing their own content, learning the ins and outs of every part of an adult film set, marketing their scenes, and much more," says American porn actress, Ela Darling. "With the increase in these skill sets amongst performers, especially female performers, those workers have been able to climb the corporate porn ladder and more frequently occupy positions as directors, managers, and other corporate professionals."
As women are using their voices louder than ever in the last few years to gain recognition and equality, the same is true for women in the porn industry. Now, not only are they the stars of the films, but they're instrumental in creating and taking ownership of their work. Here are what a few women porn stars have to say about their changing roles in the industry.
Q: What are key differences about female-directed, written, driven porn that is different from the male-dominated porn films?
Ela Darling: I don't think there are grand, sweeping generalizations to make based on the gender of the director, but I have noticed that female directors are more likely to take into consideration the styling choices and character decisions that make me feel sexy in the scene, rather than what they perceive as sexy. I would say this is in part because I find that more of the female directors I've worked with have also been performers, while a far lower percentage of male directors I've worked with were adult film performers before they started directing. I think women frequently are able to engage with female performers on the intrinsic motivations that they/their characters hold in a sex scene, and this allows me to explore my own sexuality through the lens of the character I'm portraying.
Q: Why do you think women started taking greater stake in the porn industry?
Kayden Kross: For years there's been a slow trickle of female performers-turned-director, and well before now there were big successes, for example like Belladonna or Candida Royale. I think the pace has picked up because the available avenues for distribution has increased. There aren't a few large studio execs acting as gatekeepers to the job. Talent is rising to the top regardless of gender.
Ela Darling: There are a lot of reasons, but one thing I would point to is that when we entered the era of porn being ubiquitously free on the internet, the availability of work and viability of a porn career based on performing in scenes for companies as a contractor dropped considerably. The job of an Adult Film Performer became less lucrative and required a more ambitious, industrious approach. Performers of all genders, but certainly female performers in particular, had to take control of their brand identity and their fanbase and harness them to create content that they would own in perpetuity so that they could profit off of their work the way that was previously the wheelhouse of big companies and directors.
Q: When did you start taking greater ownership in the porn films you make? What do you like about it and how exactly you've 'reversed' the roles?
Kayden Kross: I began with a movie called "Misha Cross: Wide Open". It as a movie I made for my partner's (Manuel Ferrara) line in a month when he needed a break. After that I knew directing was something I could really get excited about, and I possessed a unique skill set that made me perfect for the job.
Ela Darling: About 5 years ago I decided I wanted to create my own lesbian porn production company, which got sidelined when I met the person who would become my cofounder of one of the first ever VR porn companies. I liked having more control over the things I was producing and performing in, I loved being able to offer my performer friends new work opportunities, and I enjoyed the higher stakes of being the head of a company. My cofounder and I eventually created the first holographic porn for VR and the first ever live VR webcam site, allowing me to become the world's first VR camgirl. After we closed that company, I joined PVR.fun as their Chief Marketing Officer, a position I was uniquely qualified for as a performer who was a pioneer in VR porn and who had also founded my own company in that space.
Q: Who are some top female porn producers to be on the lookout for?
Kayden Kross: I think Bree Mills is really fantastic in her ability to identify a market and fill it with product that people get excited about. Erika Lust is of course a proven director and studio owner, and I think once we start seeing more from Angela White behind the camera that work will be something to pay attention to.
Ela Darling: Anna Lee is an amazing director and I believe she might be the first ever VR porn director nominated for director of the year at AVN in 2019. Nina Hartley is an idol of mine as a performer, director, and sex educator, Bree Mills is a force of nature, Jessica Drake is an absolute treasure and is doing brilliant work at Wicked and as a sex educator, Dana Vespoli creates sexy dirty films that cross into every niche you can imagine, Nikki Hearts shoots some of the hottest alt porn I've ever seen, Tanya Tate makes incredibly sexy and frequently nerdy movies that have been some of my favorites I've ever starred in, and lastly, Joanna Angel is a woman who created a whole empire in a niche nobody else was qualified to approach, and she's done it in a way that nobody else can really compare to.
***

Pair a woman-directed adult film with a clitoral vibrator from TickleKitty.com for a night to remember: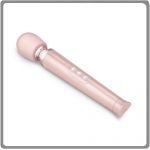 This rose-gold luxury wand is small in size but big power. Just as sleek and inviting as the original, yet more compact by about one-third of the size. With 10 vibration speeds and 6 patterns, the pleasure is endless … BUY NOW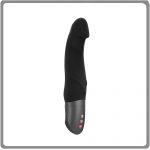 Experience the best of both worlds with this luxury, realistic-shaped vibrator. You're the boss of your own pleasure, so take control by using this orgasmic, powerful, joytoy … BUY NOW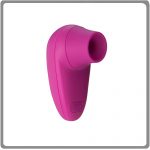 Unique clitoral air suction offers 60-second orgasms in the palm of your hand. Modeled after the famous Womanizer Deluxe, this is your new travel-sized companion … BUY NOW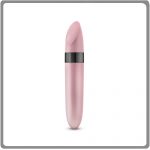 We Interviewed 2 Female Pornographers and Were Inspired