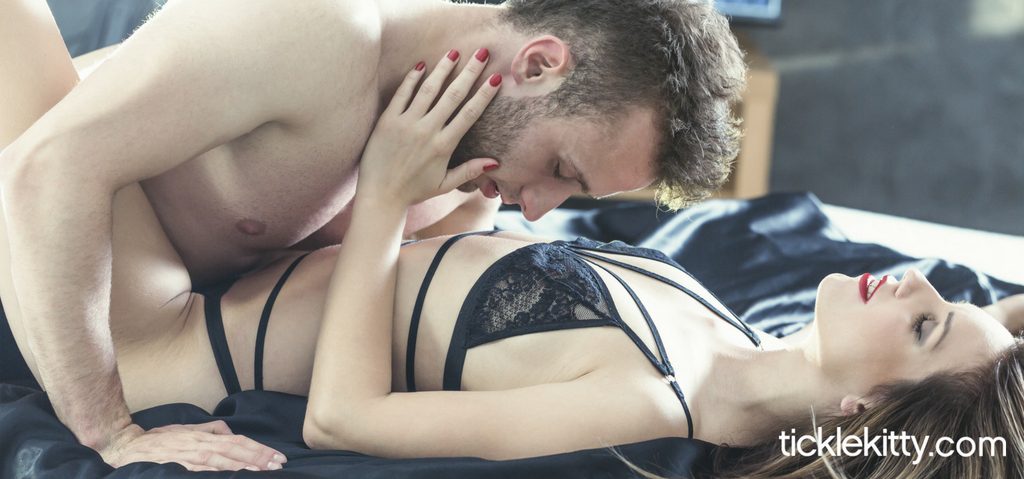 If you're reading this, bless you for giving oral sex the respect it deserves. Sadly, some people are unwilling to take the time and effort to properly to reciprocate oral sex with their partners, though they are enthusiastic to be on the receiving end. Enter the orgasm gap: the statistical fact that in heterosexual encounters, men orgasm more than women. Statistics show over 80% of women require clitoral stimulation to orgasm, which is why oral sex can be critical. Aside from your cunnilingus capabilities, developing a compassionate mentality is a way to tip the orgasm equality scales. Here is a breakdown on becoming the best (oral sex) partner you can be.
Act (and ask) selflessly.
It's no secret that communication is a challenge for lovers during intimacy, whether we are worried about hurting someone's feelings, sounding pushy, or killing the mood. Cultural conditioning leads us to believe that staying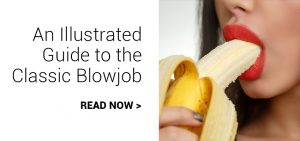 quiet is easier than speaking up, or learning each other's love languages. However, there's a simple solution to remove the guesswork while taking pressure off your partner. Just ask! Let her know how much you love making her feel good, and you want to know what she loves best. Instead of asking "How does this feel?", be more specific. Tell her you will perform a series of techniques that she will assign with a number. Example: 1 for "Meh" and 5 for "Eff yes!". This game is an opportunity to demonstrate that you're not just going through the motions, rushing to get your piece of the action. It will equip you with the knowledge of what works, while empowering her to communicate what she wants. (Why this concept isn't the Golden Rule of Pleasure, I'll never know!)
About those tips and techniques…
To start, never overlook the importance of a comfortable environment. Believe it or not, the lights off can make or break our ability to orgasm. Ask if she prefers the lights on or off before getting down to business. Next, grab a pillow or two and slide it underneath her pelvis, to give you a better angle while easing pressure on her back.
As far as oral sex techniques, slow, repeated ice cream licks on the vulva and the U-spot (the opening to the urethra, just above the vaginal opening, above the lips) are a crowd pleaser. Once you get into a rhythm, practice writing the letters of the alphabet with your tongue…in cursive if you're fancy! Don't be afraid to get up close and personal, either. By that I mean—use your face. All of it. Big noses are a plus. If you're nimble, ask if she'd like internal or external finger or sex toy stimulation. For women who like simultaneous stimulation, there is nothing like the gift of a blended orgasm (G-spot and clitoris at the same time). Truth be told, what it really comes down to is dedication, and attention to detail. If all else fails, stop and ask for directions!
Don't stop, get it, get it!
If your partner is expressing verbal or physical signs of sexual bliss, keep the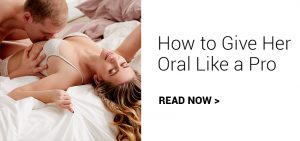 same motion flowing. It may be an innocent knee-jerk reaction to abruptly switch up the tongue techniques when your partner approaches the edge. Their pleasure is peaking, and one might interpret that as needing to up the level of intensity all around. I have been guilty of this in the past. When their orgasm approached, a voice in my head would whisper, "Lights! Camera! Jazz Hands!", at which time my hands and mouth would operate frantically with no rhyme or reason. (Just…why?) I ended up learning this later, unfortunately, as each partner was too coy to tell me otherwise. Repeat strokes aren't boring; they are the stairway to orgasm heaven. If you are experiencing symptoms of lockjaw or carpal tunnel and your partner is enjoying that technique, just stay…right…there.
The female orgasm is a bi-product of something bigger than fancy techniques and vibrators combined. It is the result of mental clarity; thoughts free of sexual expectations and daily stress. There is a ways to go before equal pay in the workforce, but in the meantime, orgasm equality is attainable. One small step for man, one giant leap for mankind. One blog at a time.
***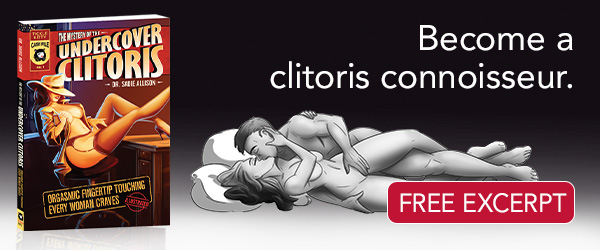 Give her the gift of pleasure with sex toys from TickleKitty.com: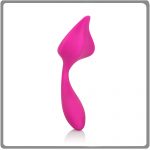 Customize your pleasure with the uniquely shaped Bendable Betty. It stays right where you set it, so you can buzz, twist, and caress yourself to blissful orgasm … BUY NOW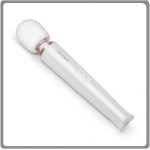 This sleek, powerful, luxury vibrator delivers pleasurable sensations. With elegant rose gold detailing and a flexible neck, this premium joytoy was designed with your tastes in mind. It even doubles as a full-body massager … BUY NOW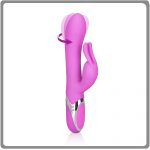 Not your average rabbit vibe. A tip that twirls, a shaft with rotating beads, and long clit ticklers for the perfect triple-stimulation experience … BUY NOW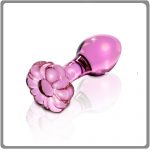 The Pink Daisy – Glass Pleasure Plug
Satin-smooth, and sculpted to fit just right, this elegant glass plug is perfect for beginners and seasoned pros alike. Find that feeling of fullness we all know and love … BUY NOW
3 Rules for Going Down On Her