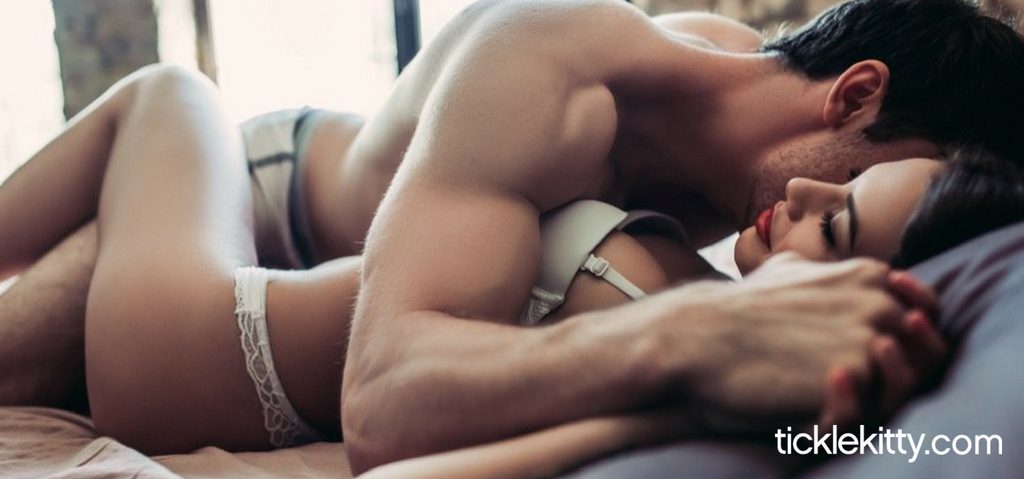 Could it be her orgasm isn't playing hide and seek after all? Maybe Mother Nature's just playing a harmless little tease on the two of you.
Why is it that many women don't climax from pure penetrative sex? It's because a whopping 80 percent of women need some sort of clitoral stimulation to achieve orgasm—either directly or indirectly. This means standard missionary-style penetration often misses the mark from Mother Nature's little flaw of design. Thankfully, I have the resolution to your non-orgasmic sex woes. Let's beat Mother Nature at her own fun—by creating an abundance of orgasms for your lover, and even simultaneous orgasms for you both!
All it takes is a little CAT, or coital alignment technique. That's textbook talk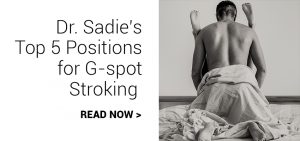 for the pleasurable sensations of aligning her clitoris and vulva with your pubic mound and shaft during missionary-style sex. Now, you can go from barely sideswiping her orgasmic trigger, to directly rubbing and stroking her clitoris for glorious orgasms while deep inside her.
You just need to make a small adjustment to what you're doing now. Here's the scoop:
Start in traditional missionary position, only with a small pillow under her hips (this'll give her some lift along with support for her pelvic angle). After you gently glide inside, shift your body up several inches, so your pelvis is directly atop hers. You should be higher up on her now, with your chest near her shoulders (and no longer face-to-face). With this new alignment, your shaft is now providing pleasurable friction on her vulva and clitoris with every stroke.
Now amp it up: While staying snug and pressed against her, slowly grind
and gyrate your pubic mound in small circles as you press against her vulva. Try visualizing her clitoris as you press on it, and resist the natural temptation to lift off and thrust in and out. Just keep your penis snugly inside her, and sense the rhythm she needs. You'll know you've found it when you feel her holding you tighter and pulling you closer with her legs!
Here's how it works: By simply sliding yourself up slightly, you're giving her all the clitoral contact and delicious friction she needs to come. And with only that tiny position adjustment, you'll advance from "good in bed" to "super-generous-five-star-giver-of-orgasms-good-in-bed lover"—and who wouldn't proudly wear that merit badge?
Now that you've got the hang of it, take it to the next level: try incorporating a subtle sextoy like a luxurious vibrating penis ring along with masterful clitoral fingertip touching to keep the orgasms coming and coming…
You'd think Mother Nature would've set all this all up for you with CAT-like precision, but it seems she's left a few fun things for you to still figure out on your own. So next time: Shift > Contact > Come!
***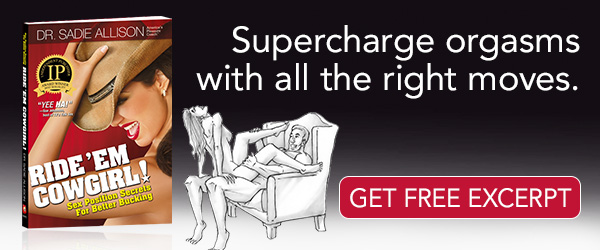 Once you've got the alignment down, spice up your bedroom fun with sex toys from TickleKitty.com: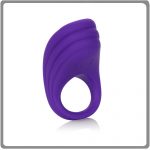 The Wave – Couple's Orgasm Ring
This #1 couple's ring enables you and your partner to come together like never before. A stretchy comfortable toy that enhances erections while sending orgasmic vibrations throughout lovemaking … BUY NOW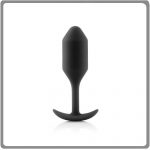 Designed for long-wearing comfort and delightful pressure, this weighted silky smooth silicone butt plug provides an exhilarating, discreet feeling of fullness … BUY NOW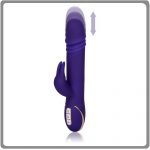 While most other rabbits buzz and whirl, this one has a tip that will give you the thrusting in-and-out motion you crave. Combine it with the vibrating clit tickler to hit all the right spots … BUY NOW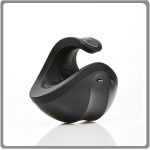 This palm-sized penis hugger delivers the most stimulating, oscillating, rush-to-orgasm vibrations you could ever want. Just wrap it around your penis and enjoy … BUY NOW
Here's the Secret to Making Her Climax During Intercourse