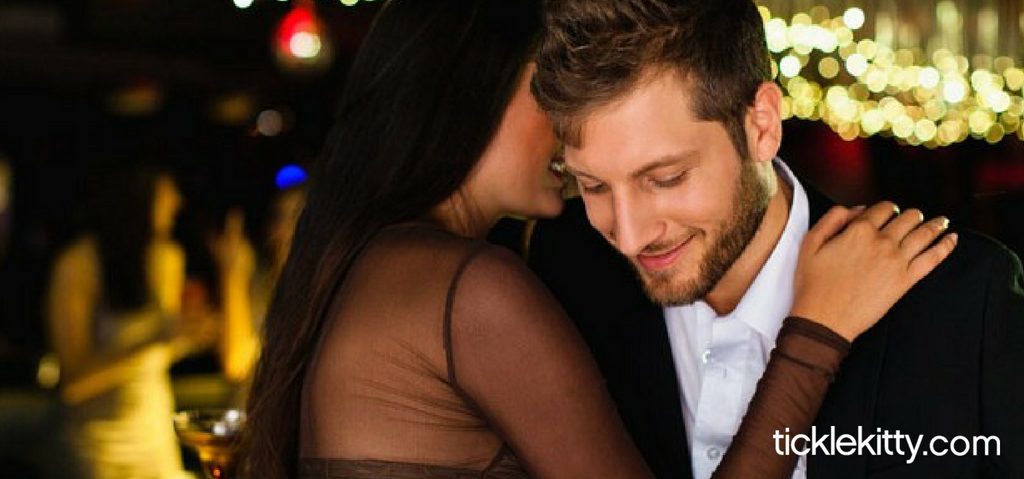 It really isn't what you think. While few of us cared about preceding generations believing the whole "hookup culture" myth, a 2017 Harvard report basically outed millennials as being, generally speaking, far less promiscuous than the reputation we've been adorned.
With the metaphorical beans having already been spilled by Harvard last year, I've decided to come clean about what it's really like to come of age in the "new millennium," and it's not very flattering for my generation—or yours.
Truth is, things like ghosting have always been around. Only technology has changed. An old professor recently confided that, when he was my age, he'd essentially ghosted a girl he'd been dating after he'd met someone new. Of course, they only had landlines back in that dark age, but the end result was the same: He simply disappeared from the life of the girl he'd been seeing.
Then when things with the new girl didn't work out, guess what happened. That's right. He zombied the first girl, explaining that he'd been in rehab, of all places, and had not been permitted to use the phone while admitted.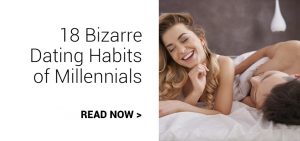 And it worked. OMG, Prof.
He's not proud of this story, nor should he be, but it goes to show that millennials really aren't so different from our parents—and that these trends you're all talking about are blown way out of proportion. We're not all nomming Tide Pods, either, OK?
The hookup culture does exist to some extent among my generation, but it's not for the reasons you think. It's not that we're a bunch of "free spirits" who are only into casual sex and don't want to get tied down to someone. Put simply, we kinda don't know what we're doing, and I think it's because the older generations, like our parents, are intimidated by these myths that've been perpetuated.
Yes, we may seem very independent, but it doesn't mean we're not interested in a little wisdom. It wasn't until I had this talk with my professor that I realized how on-the-nose Harvard's findings really were.
The fact is, our generation values committed relationships as much as any other. We simply don't know how it's done. The problem is that some of us actually believe the tiresome myth suggesting we should all be having no-strings-attached sex in order to live up to being a hookup generation.
It never felt right to me, and it turns out I'm not alone. According to the study, 85-percent of us don't engage in that sort of activity, at least not with any regularity.
The study went on to determine that we're generally unprepared for healthy relationships. What I glean from the data is that this deficit can be largely attributed to our parents having assumed that, because we always had the internet, we already know everything.
When it comes to sex, yeah, porn is everywhere on the net, but it does little to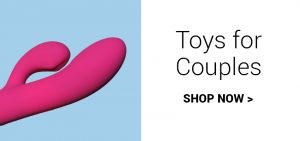 teach us about the complexities of love and romance. It turns out 70-percent of us wish our parents had been a little more involved in helping us prepare for relationships. Let's face it—Sex Ed classes pretty much just teach us how to avoid unwanted pregnancies and STDs. We still need moms and dads to guide us about things like love, and proper attitudes and behavior when it comes to dealing with the opposite sex.
It's knowledge that's been handed down for time immemorial, but somehow it got lost as the advent of personal technology has reaped a generation of us who really don't have a clue about this stuff.
This failure, according to the study, has also resulted in misogyny and sexual harassment being "pervasive" among 18 to 25-year-olds. While I can accurately deny that a majority of us juggle multiple sex partners, I have to admit that young males, in particular, need some positive influence by real men and women in their lives.
Many of us come from single-parent homes, which may be part of the problem, but that doesn't mean a parent of either sex can't teach a daughter how she should expect to be treated with respect or schooling a son that he should treat females with dignity—and that "no means no."
Without this guidance from a parent or trusted adult, we're cradled in the treacherous claws of the internet, and end up developing some pretty twisted ideas about relationships and what is acceptable. This is why we sometimes have unrealistic expectations and that immediate-gratification entitlement.
Apps like Tinder are only a symptom, not the cause, of a generation trying to find its way without the benefit of heartfelt wisdom shared by its elders.
Though I wish this conversation with my professor had come earlier, something as simple as relating his "fuckboy moment" to me has done wonders regarding opening dialogue, and knowing that I can always get honest advice from someone who's navigated this mess before, having learned from both success and failure.
***


Explore sensual pleasure with sextoys from TickleKitty.com: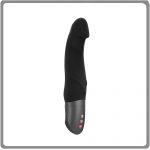 Experience the best of both worlds with this luxury, realistic-shaped vibrator. You're the boss of your own pleasure, so take control by using this orgasmic, powerful, joytoy … BUY NOW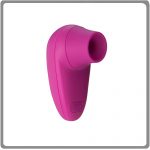 Unique clitoral air suction offers 60-second orgasms in the palm of your hand. Modeled after the famous Womanizer Deluxe, this is your new travel-sized companion … BUY NOW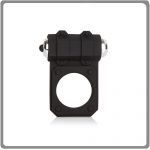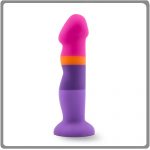 Summer of Love Suction-cup Dildo
Delight your senses inside and out with this artfully designed, silky smooth, suction-cup based dildo, complete with ridges for extra orgasmic sensation … BUY NOW
The Truth About Millennial Hookup Culture