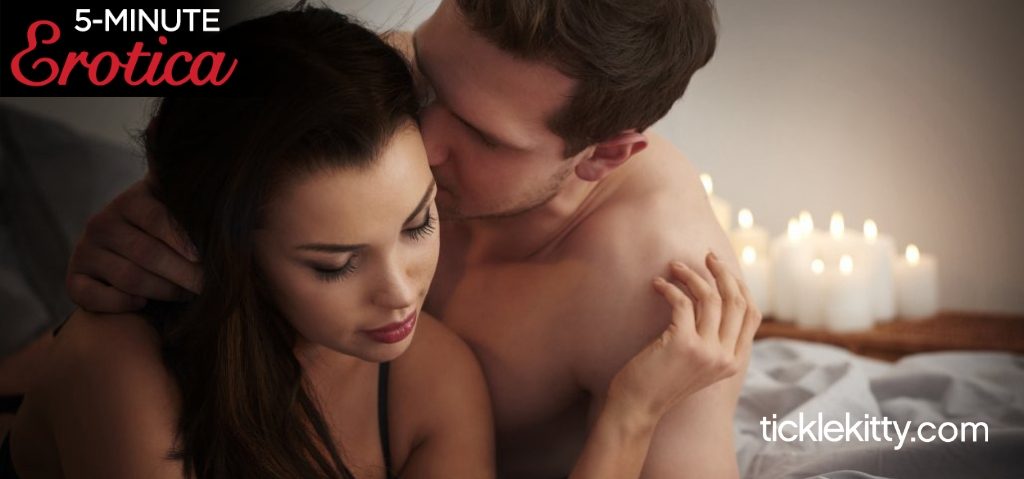 Matthew opened the door. "Great to see you. Come on in."
Yvonne smiled as she stepped inside and handed him a box of wine. "I hope you like this. The salesman said while the cabernet's been aged for only two weeks, the cardboard comes from trees hundreds of years old."
They both laughed as he presented her with a single artificial daisy.
"I'm happy to see we're approaching Valentine's Day in the same spirit."
"I'm just glad you agreed to have dinner with me tonight," he said taking her coat. "I had such a great time on our first date, I couldn't wait to see you again."
She'd initially hesitated having their second date on Valentine's Day. But it would have been another few weeks before they were both back in town, and she was thrilled they clicked so well so fast. "Me too. And I really appreciate your being willing to make dinner. This way, we aren't surrounded by all those lovey-dovey couples."
"And like I promised, not a bit of romantic ambiance." He laughed as he handed her a red plastic cup of the wine she brought. "Dinner will be informal and casual. Spaghetti and meatballs. Then we watch any movie that isn't a love story."
"Terrific. And I'm sorry I'm so dressed up. I know we said 'comfortable hang-out' clothes, but I got held up at work and couldn't get home to change."
*
Yvonne was delighted with how things went. Dinner was great. Conversation flowed easily. The movie was perfect. And there was no question they had real chemistry, even if all they did during the movie was snuggle a bit.
"This was just what I needed after the day I had," she said. "The elevator in our building was down. I spent all day walking up and down stairs to meetings in heels. My feet were killing me by the time I got here. It was so good to be able to kick off my shoes and relax."
"I wondered why you kept rubbing your feet during the movie. Let me help. I give great foot rubs," he winked.
"I'm sure you do," she laughed, "but that's the oldest trick in the book to get a girl naked. And remember we agreed to take things slow. No sex until at least our third date."
"Which I'm absolutely OK with. But while I'm not going to deny having fantasized about you naked, for this you'll stay fully clothed. I promise."
She looked at him skeptically, then at her swollen feet. The thought of having to squeeze them back into her heels tipped the scales. "OK. That sounds innocent enough."
"Just one thing—and, of course, this is totally your choice. I'd like to turn off all the lights. It will make it easier for you to relax, and you'll better appreciate a couple of 'surprises' I have in mind."
She laughed. "Ha! That sounds like a Plan B seduction to me."
He raised his hand. "Seriously. Fully clothed at all times. I swear."
She hesitated. She didn't want anything to ruin the night. But a completely dark room sounded both innocent and naughty enough to be tempting. The slightly sexy look in his eyes sealed the deal. "OK."
Matthew gathered his 'surprises' out of Yvonne's sight, put on some relaxing music, and switched off the lights.
Between the hot towels, silky skin cream, and a pair of talented hands, Yvonne was in heaven. Her breathing slowed, and every cell in her body relaxed. The only thing keeping her awake was that she didn't want to miss how indulgent the moment felt.

When he stopped using his hands and switched to something that produced remarkably gentle, sensual caresses, electricity sparked deep inside her. "Wow. Whatever that is feels amazing."
"It's a pair of faux mink gloves." His hands were so large, he was able to envelope each foot in softness. Do you like them?" He massaged each gently.
All she could do was sigh. She shifted on the sofa, sank back into the cushions, and let the sexy charge building inside her intensify.
After a few minutes, the gloves inched higher. Caressing her calves. Her knees. The ultrasensitive skin on the inside of her thighs. Her breath caught at how much warmth and desire flooded her body. As the fur slid higher, she silently begged that he wouldn't stop until he got to her now soaked panties. When he did, she moaned softly. Pressing her crotch against his hand, she ground against the glove and moved her hips so that her clitoris would get the attention it ached for. "Oh, Matthew," she moaned. The sensation of his firm hand pushing against her clit and the soft fur covering her pussy was intoxicating. The passion pushed her breathing and heart rate up another notch, as her body tightened in anticipation of its climax. When he stopped, she groaned deeply in frustration.
But he was actually only pausing. Removing the gloves, he pushed her skirt up. Desperate for release, she happily helped. The room's total darkness made everything feel more sinful. Feeling freed by the blackness, she offered herself to him shamelessly and spread her legs as wide as she could.
His warm breath against her damp panties sent chills through her body. The fact that his mouth was less than an inch away from her pussy was torture. When he kissed the insides of her thighs, she squirmed. As his mouth settled on the thin fabric covering her wet pussy, she pushed herself hard against his mouth and moaned deeply, "Oh Matthew!"
She couldn't believe she was doing this with someone she'd met so recently. But it felt so good she couldn't stop herself. Desperately wanting more, she reached down and pulled the lace thong aside. He responded hungrily, kissing and teasing her swollen lips. When he sucked her clit, she moaned. "Oh yes! God that feels good."
The steady rhythm of his warm, wet mouth exploring her sensitive flesh made her crazy with desire. With her body so wound up, all that mattered was release. Each press of his lips and touch of his tongue pushed her closer and closer. Her pleas became more urgent and louder. The darkness surrounding her helped unleash her passion. "Oh Matthew! Oh God! Oh Fuck! Please! Please! Please!"
With a final flick of his tongue against her clit, she exploded in ecstasy. She screamed and bucked hard against his mouth. He held her pussy tight against him as he drank in her juices and moaned darkly.
*
Sipping her wine in the now candlelit room, Yvonne blushed. "You devil. We said we'd take it slow. You tricked me. … Not that I'm complaining," she smirked naughtily.
"Maybe a little," he laughed. "But, like I promised, you were fully clothed at all times. And, technically, I'm honoring our 'no sex before our third date' understanding. Besides, I'm crazy about you, and it was killing me that it's going to be weeks before I can see you again."
Yvonne smiled warmly. She looked away and furrowed her brow. "Speaking of which, get your phone so we can set a date."
Matthew was back in a flash.
She studied the screen looking at her calendar. "Let's see, today is the 14th. We both fly out to different cities tomorrow, and aren't back before the second week of March, right?"
"Right," he groaned.
"And what time is it now?"
Matthew looked puzzled. "A couple minutes before midnight. It's right there on your screen."
"OK," she replied impishly. "Give me a minute." She clicked away on her phone.
Matthew's phone chimed signaling a new text.
"You should read that," she smirked.
'Hi, Matthew. Thanks for the great evening. I can't wait to see you again. What about the 15th? 12:05 would be perfect for me.'
He let out a naughty chuckle. "Now who's the devil?" He texted back. 'You do mean 12:05 AM, right?'
'Yes. How about if I come to your place again?'
'Perfect. See you then.'
Yvonne got up off the couch. "I had a lovely time, Matthew, but I need to leave."
He walked her to the door. They hugged and she left. As soon as the door closed, there was a knock. He opened the door.
"Hi Matthew. Ready for our third date?"
***

Treat your lover to a sensual Valentine's experience with toys from TickleKitty.com: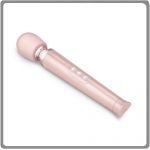 This rose-gold luxury wand is small in size but big power. Just as sleek and inviting as the original, yet more compact by about one-third of the size. With 10 vibration speeds and 6 patterns, the pleasure is endless … BUY NOW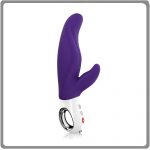 If size is what gets you off, this long, flexible, powerful rabbit vibrator is all you need. Experience deeper sensations like never before from a premium quality toy … BUY NOW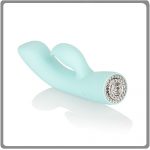 Perfectly curved with a glamorous diamond accent, the flattened tip of this vibe will seek and please your g-spot in a unique way … BUY NOW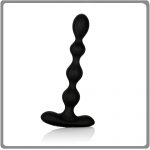 Eclipse Slender Vibrating Beads
All the fun of backdoor play made easy with the ultra-flexible, silicone, beaded buttvibe. Complete with 12 powerful buzzes to thrill you and multi-directional gyrations to astound you … BUY NOW
"A Sensual Valentine's Surprise"