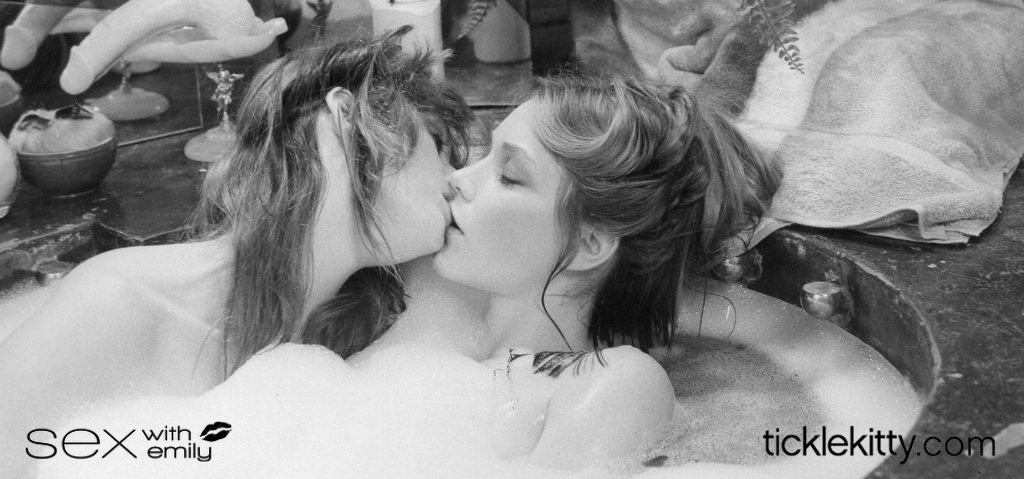 With the rise of the Internet, porn became super easy to collect. However, no amateur videos can live up to the golden age of adult film. These top ten adult movies contain pornographic elements, but they also tell incredible stories. In the heyday of adult movies, the seventies and eighties, it wasn't all about the money shot—there were strong desires to integrate a narrative. This list of the best adult movies of all time centers on sexy storytelling, a type of entertainment that has unfortunately gone by the wayside.
1. Deep Throat (1972)
The top 10 best adult movies of all time list is topped by the film that began the "porno chic" craze of the 1970s, featuring Linda Lovelace's oral talents in the service of a comedic plot, the
tone of which is imitated in adult movies to this day.
2. New Wave Hookers (1985)
This adult masterpiece from the Dark Brothers featured then popular new wave music and style, as two daydreaming losers' fantasies played out onscreen.
3. Behind the Green Door (1972)
The film debut of ingenue Marilyn Chambers was directed by adult entrepreneurs the Mitchell Brothers. Combining avant garde filmmaking techniques with hardcore action, it helped to usher in the surreally sexy seventies.
4. The Devil in Miss Jones (1973)
The oft-imitated premise of this classic has a recently deceased woman returning to earth as the embodiment of lust, "earning" her place in hell.
5. Naked Afternoon (1976)
Perhaps the first "meta" porn movie, "Naked Afternoon" stars the beautiful and innocent-looking Abigail Clayton as an aspiring actress who ends up making adult films. It earns its place on the list of top 10 best adult movies of all time due to her enthusiastic and realistic performance.
6. Three Daughters (1986)
Possibly the best example of a "feminist" adult film, Candida Royale's masterpiece earns its spot on the top 10 best adult movies of all time list due to its sensual portrayal of womanly pleasure, a vast departure from most male-centered erotic films.
7. The Opening of Misty Beethoven (1976)
Another adult comedy, this is a satire based loosely on "My Fair Lady," taking a trashy hooker and placing her in the upper class, where she is quite the hit.
8. Debbie Does Dallas (1978)
The title of this classic says it all.
9. Flesh Gordon (1974)
This sci-fi spoof with adult overtones was popular enough to be edited into an R-rated release for mass consumption.
10. The Private Afternoons of Pamela Mann (1974)
Probably the first porn film to be shot on a Hollywood budget, removing the sex scenes could have made this a hit in any circle. Though, where's the fun in that?
---
By Lauren Baker, originally published on

ABOUT:
Sex With Emily is one of the top rated sex and relationships podcasts on iTunes, founded and hosted by Emily Morse, Doctor in Human Sexuality. Follow her on social
@sexwithemily
on all social media, as well as visit her site –
sexwithemily.com
for even more sexy fun!
---
***

Valentine's Day is right around the corner! Celebrate with some classic adult film and sexy gifts from TickleKitty.com: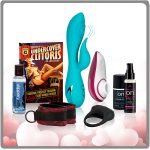 Give the gift of pleasure with 6 luxury sex toys, including the 60-second orgasm Womanizer. Two free bonus gifts. Free Shipping. Save 34% … BUY NOW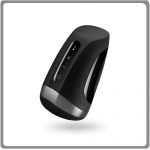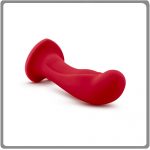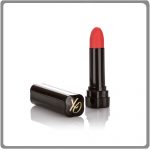 Hide your pleasure in plain side with this fashionable, powerful, discreet lipstick vibrator. Your orgasms are now on-demand … BUY NOW
Top 10 Greatest Classic Porn Movies of All Time