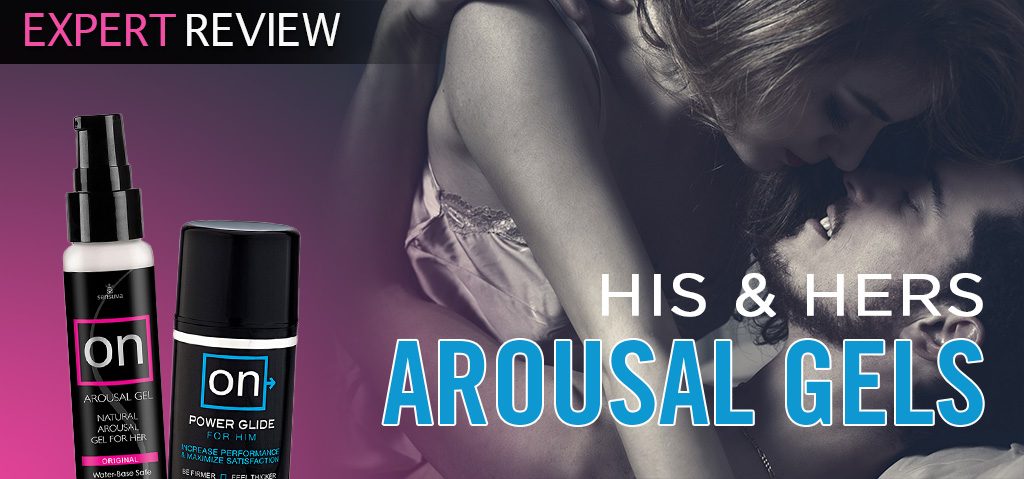 With Valentine's Day right around the corner, we all know the epic debate that never ceases to spark. This year, my boyfriend and I made a pre-game pact to start spreading special love leading up to the 14th's debut. And in our case, that was hardly a chore when our 'Play With Me' Valentine Kit has been sitting pretty since its arrival. Although it was hard to pick just one thing from the kit at a tantalizing time, tonight we knew the super sleek set of arousal gels were calling our name.
'His & Hers' in every sense of the phrase, ON's Clitoral Arousal Gel for me and ON's Arousal Gel for Men looked like a match-made in heaven. But slowing our rolls for just a hot second, we decided to get cooking dinner out of the way before jumping into our even more carnal dessert.
As the temperatures rose and aromas began to waft…who were we kidding? It was way too tempting to put off! Already the suggestive back caresses were in full swing, when mid-chiffonade of the basil he began tracing his hand up my skirt. At that point all bets were off and we burst into a powerful make out sesh that brought us away from the cozy kitchen and straight onto the plushy couch.
Exchanging nibbles to the lips and ears, I grabbed ahold of his hair as his warm palms glided from my ass to waist, up around the ribs to both of my breasts. The kisses grew hotter and fondling stronger as we swore with each minute the heat of our bodies grew more intense—which is when we knew it was time to crank things up a notch.
By that point we were already half-way stripped down, so we reached for the gels to elevate our already steamy pre-foreplay. He took the lead and slid down my lacey leopard thong to mist my clitoris with a few slippery spritzes of the arousal gel; and not but ten seconds later, the sensations hit like a titillating tidal wave. The natural excitement, the warmth that enveloped my labia, this gel I could feel was drawing all the blood to where it mattered most. I wanted my boyfriend more than ever, and once he started massaging my tingling clit, I knew I couldn't keep him from joining this heightened pleasure party for much longer.

As I laid on my back and he continued to swirl his fingers around inside me, I snatched up his arousal gel from the coffee table and squeezed a few drops onto my own fingertips. We made eye contact and he saw that I wanted to give him the same seductive joy, so I grabbed his already hardening dick to slather on the cool (and very concentrated) gel drops.
Just like my experience, I could tell in his subtle jaw drop that the effect was nearly instantaneous. I continued softly stroking his penis, which felt like it was getting harder and so much thicker. When he was able to pry open his eyes in between similar rushes of ecstasy-filled sensation, he couldn't get over the elevation of feeling as well. It was one of the most solid, multi-dimensional erections he had ever experienced—which we both knew was ready for a lot more than just a hand job.
As the increased arousal continued, I pivoted myself around and assumed one of our favorites: 69. With so much feeling building up in our precious parts, we thought it'd be the perfect pairing with such passion-inducing elixirs as these. And boy, were we right!
The second he slid his tongue inside, my world was officially rocked. It was electrifying and totally satisfying in every sense of the two words combined. It already took a lot to edge myself away from orgasming just seconds in, because without a doubt, I didn't want this pleasure train to end any time soon. At the opposite end, he was just as enthralled. Once my soft, wet lips simultaneously began sliding up and down his still incredibly hard dick, it was taking him through a whole new world of oral-fueled delight.
Of course this position always feel amazing, but combined with the power of the arousal gels, it magnified absolutely everything to planes of pleasure neither one of us had ever experienced. After a few minutes passed, we both were overwhelmed with sensitivity. Finishing a few minutes apart from each other, we got to watch the rousing rush come over one another's face and lay there in the residual buzz that each of our semi-throbbing bottom halves were still experiencing.
So regardless of how you like to play, we can pretty well guarantee a few dabs of his & hers arousal gel can be just the thing to get your Valentine's Day party started. Whether busting it out when getting down to business with a partner, or simply your own bad self, there's no way you'll regret the punch these little potions of pleasure can deliver.
***

Gift your lover explosive orgasms for Valentine's Day this year with sexy toys from TickleKitty.com: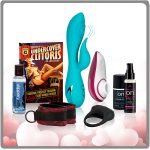 Give the gift of pleasure with 6 luxury sex toys, including the 60-second orgasm Womanizer. Two free bonus gifts. Free Shipping. Save 34% … BUY NOW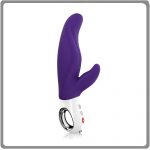 If size is what gets you off, this long, flexible, powerful rabbit vibrator is all you need. Experience deeper sensations like never before from a premium quality toy … BUY NOW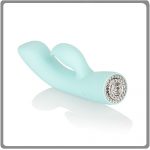 Perfectly curved with a glamorous diamond accent, the flattened tip of this vibe will seek and please your g-spot in a unique way … BUY NOW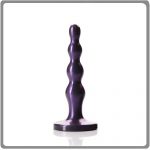 Experimenting with analplay can ease open the door to exciting new passions. Get started with the soft, flexible plug that teases with every ridge. Maximize backdoor sensation and comfort … BUY NOW
These His & Hers Arousal Gels Got Us so Wet