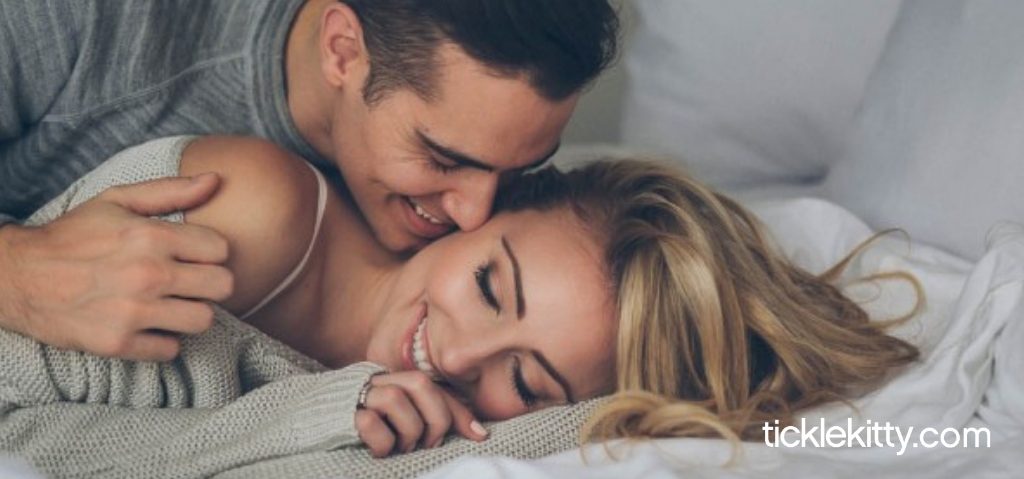 Ah, February the 14th is upon us again: a day of romance, love, and of course, boinking like furry little bunny rabbits. Whether you're new to this whole dating thing, or you're a relationship veteran, we all know about the traditional gifting of flowers and chocolates on a day like this. But sometimes it's nice to get weird when worshipping your lover. So allow us to help you not only sweeten but also spice up your Valentine's with the following creative tips.
1. Have it her way.
After you've adequately spoiled her, perhaps with one (or some) of the ideas presented in this list, you may find yourself poised for a very special type of intimacy. If you happen to be so lucky, remember that women are interested in more than just orgasms; they're in it for the journey as much as the destination!
To this end, having a bit of a naughty conversation which focuses on what she wants, not only informs you what to do when it's go time, but also shows you care, increases intimacy, and is super freaking hot.
If you've been dating for a while, you probably should've already had this talk by now, anyway. But if you haven't, this day is a great day to start fulfilling all her wildest fantasies.
2. Sexy massage with flavored lubricant.
Unfortunately society hasn't recognized Valentine's Day as a statutory holiday yet (I blame lonely lobbyists). This means she'll likely be working during the day, which could take a toll on her sexy body. Therefore, a little sensual massage will go a long way.
It could be the perfect prelude to something more because it builds physical intimacy. So after you perform this meritorious service on her body with luxurious massage oil, clean it all off with a tongue bath. Make sure to really get in there and work all of her erogenous zones, of which include her nape, inner thighs, back of her knees, and if she's into it, her feet.
To make the foray from massage to sexy times more fluid, try using our strawberry Slippery Kitty lube, which performs as both a massage oil and intimate lubricant.
3. Themed hotel room.
Maybe you have roommates, or perhaps there are kids in the picture—either can be total cockblocks. Why not book a themed hotel room?
These establishments boast room furnishings ranging from the typical beach getaway themes to more niche ones like Star Wars-inspired rooms. Go for those unique motifs. Valentine's Day doesn't always have to be about forcing romance down each other's throats.
4. Heartfelt meal—and then some.
Want to know why women find partners who can cook sexy? Simple: because anyone can make a reservation at a restaurant, but not everyone will put the time and effort into preparing a dish served especially for her (with foods you know she'll drool over).
We're just getting started here, too, because when it comes to a proper home-cooked Valentine's meal, the dinner is just the appetizer; dessert is the main course. Once you've popped open that bottle of wine, it's time to bust out some bedroom-appropriate delicacies, like chocolate-covered strawberries and whipped cream. You don't have to limit yourself: get creative and try out drips of ice cream or maybe a little honey. The possibilities are delicious.
5. Valentine lovebox.
There's no better gift for your lover than one that fills her with excitement before she looks over at you with playful and suggestive eyes. If you want that kind of reaction, while injecting a little more pleasure into your love life, check out the 'Shot of Love' Valentine Kit. It's been curated with six luxury sex toys, along with a few free bonuses, to ensure this is the Valentine's Day she'll never stop thinking about.
Just remember, you don't have to put on a big-budget celebration which ends in sipping wine before unlatching the clamps at the back of her bustier with the dexterity of a Shaolin monastery-trained lingerie Dalai Lama.
Please. Valentine's Day should be a fun celebration for couples; a holiday meant to bring romantic partners closer. It doesn't need to follow a script, and the above ideas are just that—ideas. Celebrate this day however the two of you see fit, even if it means passing out in the middle of a Netflix and pizza binge at 7pm. The important thing is that you do it together.
***

Make this Valentine's Day an unforgettable one with gifts from TickleKitty.com:
[/three_fourth_last]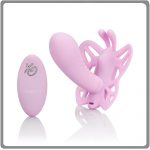 Simply wear it underneath your panties with it's exciting soon-to-vibrate probe inside you, hand the wireless remote to your lover, and head out for your most thrilling orgasm adventure ever! … BUY NOW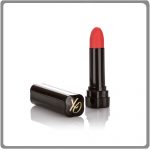 Hide your pleasure in plain side with this fashionable, powerful, discreet lipstick vibrator. Your orgasms are now on-demand … BUY NOW
5 Creative Things Women Actually Want for Valentine's Day