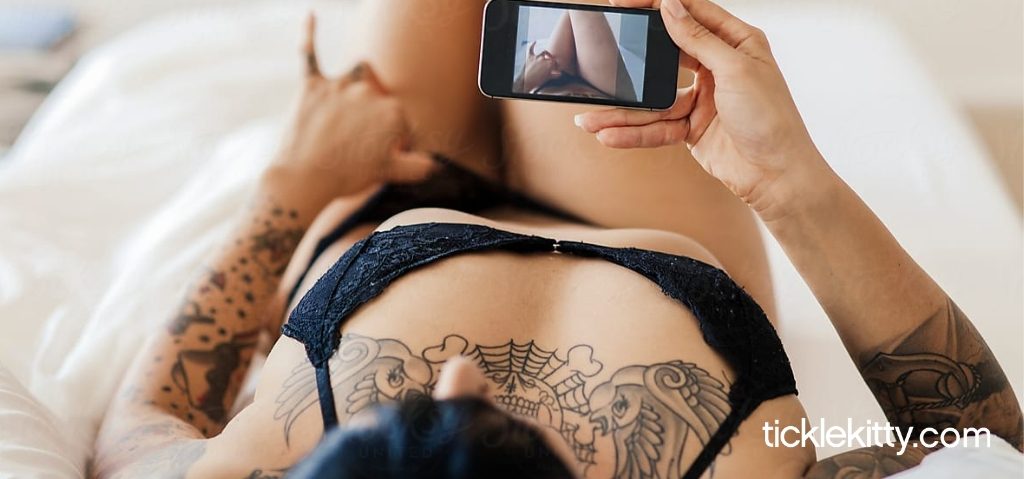 Mercy! February 14th is coming, and something really big is standing between you and your lover.

Geography.

Since no one's yet invented the quick cure for distance, there's always a next-best thing. Eight of them, in fact. The only question left for your Valentine's Day is: How adventurous do you wanna be?
1. Turn FaceTime into SexTime.
For a sizzling Valentine's virtual date, strip down for your long-distance lover on Skype, FaceTime or WhatsApp. Whether you're doing a sexy striptease to your favorite song, dressing up in provocative costume for steamy role-play, or getting self-touch-frisky as he watches you make love to yourself with a vibrator, be prepared for him to burst into flames at other end! But know he'll love you even more for your creativity, openness and passion.
2. Hand him the keys to your arousal with app-controlled toys.
The Club Vibe 3.OH is a vibrating panty toy that's controlled by a sound-sensitive remote. You wear the black-lace panties with the perfectly positioned vibrator—he works the vibrations and intensity using his voice (or music) and the remote. The vibrations get more intense with his voice. Tease him as you slip into the panties, keeping him from starting the vibrations until he absolutely begs you. Like long-distance app play? Try The Jive and The Cowgirl Premium Sex Machine—both controlled by a smartphone app, making them perfect for long-distance playtime.
3. Pose sexy in selfies. Slip him fresh pics all day.
Slip into your hottest lingerie, pose for the camera—then write provocative captions for each photo—including what you'd do to him if he was there. Show as much or as little as you like, include your face or not—it's all up to you. Or, FaceTime him with seductive poses, and let him screen-shot the images he likes.
4. Write erotic letters to each other.
Recapture the lost art of erotica. Let your imagination flow with a story about what will take place the next time you see each other. Go into detail! Have him do the same. When V-Day arrives, get on the phone and take turns reading aloud. Use your sexiest, most seductive voice. Get ready for fun and laughs…and simultaneous self-pleasuring!
5. Synchronize an erotic movie with phone sex.
Set your phones on speaker, click 'play' at the same time, and watch the same sexy movie together. Whatever will each of you do with both hands free?
6. Surprise your Valentine the "Play With Me" Kit.
What's inside that plain mystery package that just showed up at the door? Eight sexy playthings, all ready for orgasmic solo play as well as wild lovemaking the next time you're together.
7. Send your Valentine for a surprise massage.
Ahhhh! Book a Swedish or deep-tissue massage an upscale nearby spa—then send your lover the time and location. Compliments of you
8. Try sexy foreplay via private video chat.
Flip through the ideabook that's set off a zillion orgasms. Send it to your lover along with something sexy to slip into. You can even pick up a coordinating outfit for yourself, and let the Valentine's foreplay begin.
So take heart. Even though the miles stand between you, the love is still shared. And now, so is the loving.
***

Treat yourself or your lover this Valentine's Day to sexy goodies from TickleKitty.com: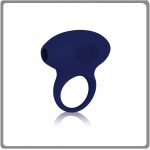 Treat yourselves and climax together with silicone, extra-stretchy, orgasm-enhancing, vibrating penis ring. You'll both come again and again … BUY NOW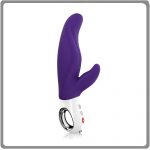 If size is what gets you off, this long, flexible, powerful rabbit vibrator is all you need. Experience deeper sensations like never before from a premium quality toy … BUY NOW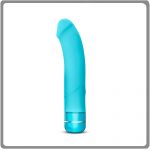 My Beau – Flexible Vibrating Dong
Meet My Beau, the artfully designed, flexible vibrator of your dreams. Perfect for those who crave a little extra girth, and can do without additional bells and whistles … BUY NOW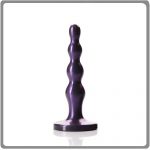 Experimenting with analplay can ease open the door to exciting new passions. Get started with the soft, flexible plug that teases with every ridge. Maximize backdoor sensation and comfort … BUY NOW
8 Ways to Get Nasty with Your Long-Distance Lover on V-Day