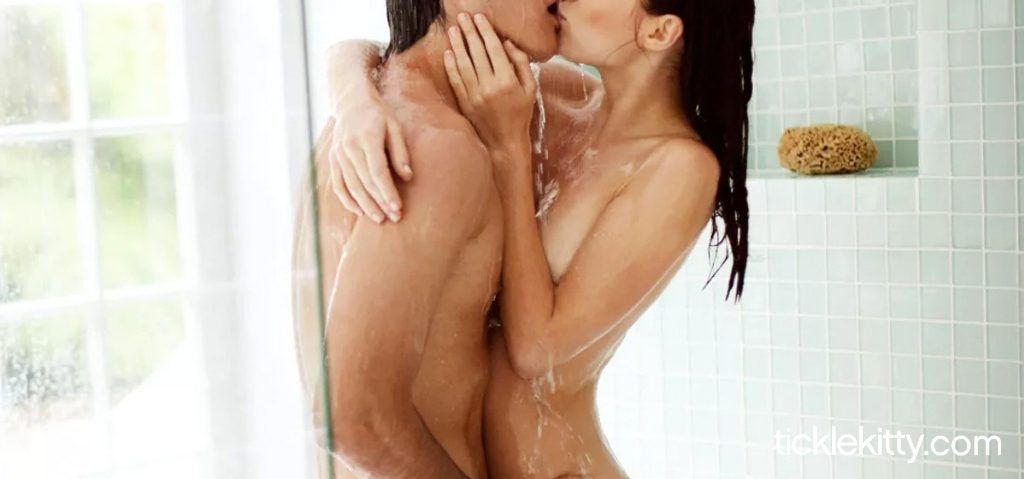 When it comes to the realm of expectation versus reality, shower sex has a way of ranking pretty high up there. The slip hazards, the awkward shuffling around, getting soap in places it shouldn't be…and let's face it—we all know there's really only room for one underneath that glorious stream of hot water.
Needless to say, it's a lot harder than it looks. But the truth is steamy shower sex can live up to the fantasized hype. With the help of a little strategy, practice, and handy hacks to keep in mind, you and your partner both can make all of your wet and wildest dreams come true.
Bath-Time Basics
Everyone loves a deliciously soft bed, but mixing up the scenery is a great way to keep the throes of romance alive. Here enters the shower—a super sexy option for getting it on outside of the bedroom. It's the perfect chance to exercise your spontaneity and squeeze in a good impromptu romp before the day's hustle and bustle even begins. But with it also comes a list of practicalities you can't ignore.
Keeping your balance is first and foremost the biggest feat, since precarious positioning and wet porcelain don't always mix well. Finding things to hold onto like a towel rack or shower door can help keep solid footing, along with a retro non-slip shower mat. Once you have that down, also remembering to simply relax is another crucial point, since performance anxiety of whether you're "doing it right" (or about to crack your head open on the side of the tub) sure can ruin an orgasm.
Shower-friendly Positions
If you're used to doing the deed in bed, having sex while standing up can feel like unknown territory. But the good news is there are plenty of variations to choose from, depending on whatever makes you feel the most comfortable.
Propping one foot on the bathtub's edge can help stabilize yourself while setting up a good position for penetration from the front. With this stance, you don't feel the pressure of needing pretzel-like flexibility and can help control the thrusting power—all while being able to maintain that ever-important, irresistible eye contact, too.
If you want particularly steady footing, standing doggie style is another solid shower-time pick. With one person using the wall to stabilize while the other holds onto their waist and enters from behind, you get a super-hot recipe for soaking success that feels comfortable, plus provides quite the arousing view.
And for the lucky ducks out there who happen to have a hefty ledge or full-on bench, opting for a woman on top or lotus position can bring shower sex to a whole next level as well. Considering you have the sensation-filled splashes of hot water on your naked bodies in a naturally relaxing yet erotically confined space, it's easy to see how the senses become enhanced in virtually every way.
The other notable thing about shower sex is that it doesn't even have to be about penetration in the first place. You can tap into just as much sexiness in savoring all the alluring appetizers, like mutual masturbation, oral, sensual massage and, for the ladies, shower head fun. Besides, you can always hop into bed and get to actual sex once the shower is over.
Toys & Lube
Even though we don't typically think about mixing our electronics with the bathtub, the slew of waterproof sex toys on the market these days allow you make toys a part of your shower play. Regardless if you're more of a rabbit, clitoral or even mesh sponge kind of gal, the tried and true vibrator is always a great place to start; but if you're up for the joint fun of a vibrating couple's ring, backdoor exploration with anal beads, or amped up sensation of stroking a la sleeves, they can each add just as much excitement to the unique play space as well.
And although you're already in a wet environment, never ever forget that lube is still your best friend! Although it sounds counterintuitive, water alone doesn't work well as a lubricant, so you need all the extra help you can get to ensure smooth, pleasurable action chock full of slips and slides.
So when considering all the ways to make the most of your next shower romp, keep these tips and tricks in mind to ensure a safe and sexy experience.
***

Explore wet fun with these top splash-proof toys from TickleKitty.com: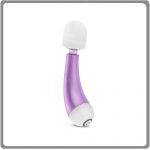 Nöje (That's Swedish for Pleasure)
All the power of a full-sized power wand—masterfully miniaturized! Indulge in over-the-top orgasms from this tiny and compact pleasurizer, equipped with 5 tantalizing vibration patterns and 5 speed settings … BUY NOW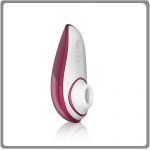 The famous 60-second orgasm is BACK. This time in an upgraded, sleek, whisper-quiet model. Bring mind-blowing orgasms with you wherever you go easily with the travel-ready cover … BUY NOW
Turning Your Shower into a Sexual Playground