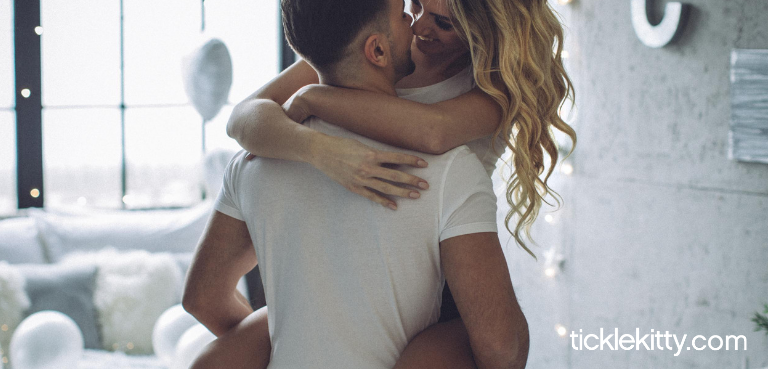 You may already know this, but chances are, your girl uses a sex toy (or several). Pretty dang hot to think about, right? And although she'll always enjoy using them alone as an essential and healthy part of her sexual release and discovery, she'd probably love to have you join.
Sex toys are super efficient and amazing and will probably take over the world one day. But they lack in one crucial area: emotion (for now). My friend, that's where you come in. Along with your undoubtedly magical body, you bring laughter, affection, and unforgettable memories the two of you will never be able to stop talking about. If that wasn't enough, here are five reasons sex toys will lead you to better and more frequent sex.
1. It exudes selflessness
Some fellas have it in their head that using sex toys is cheating as if sex was some kind of game fueled by the ego. Without getting too poetic on you, sex is so much more than that.
Therefore, the man who can check his ego and enhance bedroom activities for the selfless reason of improving his lover's experience is the same man who will not only be considered an ideal lover but also receive admiration and reciprocity sevenfold.
2. It helps you, like, get to know yourself, man
It's all about self-discovery, man. So spark a joint, put on some smooth jazz or that other stuff you're into, maybe light a few candles… Sex toys will help you map out your body, unleashing the unique and surprising things that make you feel really good. You'll be all like, "Whoa! Hey now, what the heck was that? I kind of like that." Then, you can take your newfound body awareness to your lover, so she knows exactly what you like. This will make you a more confident lover (which is one of the hottest things a girl could ever want in the bedroom).
3. It'll help you last longer
When you practice alone with a self-masturbater like the Fleshlight Surge, which is as close as it gets to the real thing, it will feel awesome, while helping you build up your sexual stamina for your next encounter with a real-life woman.
And when you use a penis ring with your lover, it can help you go the distance in two ways. First, when applied around the base of your penis and testicles, it can effectively prolong ejaculation via the "squeeze technique." Secondly, it will trap blood in your penis, so if you have trouble maintaining an erection for an extended time, cock rings will help your erection compete with your appetite (and your cardio). The Baron Couple's Ring is the perfect choice because it will help you last longer, while making her come quicker, so you can hopefully orgasm at the very same time.
4. It leads to more orgasms
Sexual pleasure, in its many forms, could not be as accessible as it is today without sex toys. Whether you're physically disabled, single, or have trouble climaxing, sex toys will ensure you don't miss out on all the fun.
There are even sex toys if you're in a long distance relationship. The Jive gives all the power to the person with the remote, so even if your lover is across the globe, you can still give her orgasms.
5. It will enhance her experience
Guys, you've probably already noticed this because you're totally on it, but many women have trouble climaxing if the clitoris is neglected. It's biology. So what humanity did was create toys for the clitoris like vibrating wands and clitoral suction toys and vibrating cock rings to more effectively give the attention her clitoris deserves while you're able to focus on your penetration game. This combination of pleasure will drive her wild, and possibly more so than any other item on this list, make the sex better and more frequent.
Even after reading the points above, some may think introducing sex toys in the bedroom will only benefit her. But who do you think benefits the most when she benefits from something in her life? First her cat, and then… YOU. That's right, man. If you're ready for your life (especially your sex life) to reach new levels of greatness, I highly recommend surprising your girl with a new toy.
***
Spice up your evening with surprises from TickleKitty.com: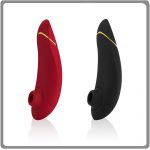 Have you ever orgasmed in 60 seconds? This unique toy uses state-of-the-art air suction technology to gently suck and caress your clitoris, without ever making direct contact. Experience orgasms like never before … BUY NOW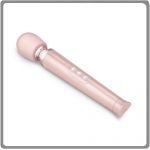 This rose-gold luxury wand is small in size but big power. Just as sleek and inviting as the original, yet more compact by about one-third of the size. With 10 vibration speeds and 6 patterns, the pleasure is endless … BUY NOW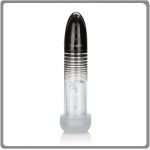 Optimum Automatic Smart Penis Pump
Increase stamina, size, and endurance with the touch of a button. Not only does this pump improve your sex game, but the suction chamber makes an orgasmic penis stroker. Everything in one luxurious package … BUY NOW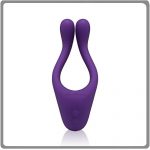 5 Reasons Men Who Use Sex Toys Have Better, More Frequent Sex