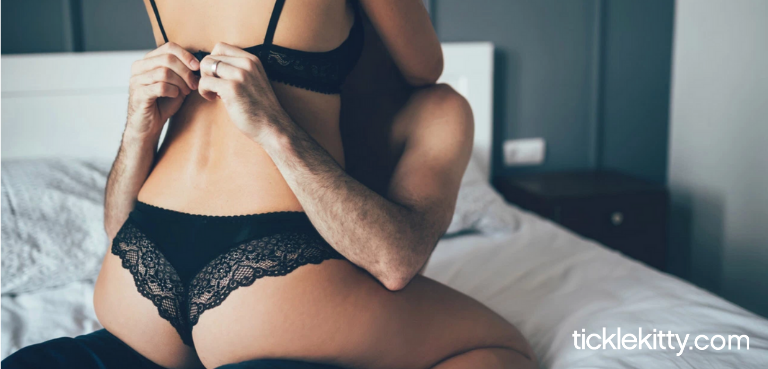 Imagine a world where the male orgasm was a surprise occurrence. In this anxiety-ridden, yet exhilarating world, the pullout method wouldn't be a thing, and we'd likely have a lot more humans crowding up the place. Not to mention, it would be considered reckless to leave the house without some backup undies.
Luckily, this is not the case, and we receive a distinct alert when we're getting close to bursting. There are also a number of preventable measures like penis exercises or cock rings to help mankind go further than any man has gone before.
But maybe it's too late for all that now. What if you didn't get around to availing all that prudent wisdom just yet? What's the MacGyver approach? Below you'll find five rescue tips for when you're about to come too soon.
1. Change things up…
When you get the Spidey-sense that you're about to shoot some web, slow right down, and then suggest a new position. The moments between positions will give you a chance to regain your composure.
Then, be strategic with the position you choose next. Maybe try something more technically difficult so you can direct focus to performing or keeping your balance. Or perhaps find a position that doesn't target the most sensitive area of your penis (the underbelly of your head), like gliding the top of your shaft along her lady bits without entering her.
2. Focus on her…
Her pleasure should be your number one priority. After all, that's why you want to last longer, right? So try removing your attention from how close you are to coming, and place it all on her. Think about what you can do to make her feel better. Maybe you can take some time to perform your oral magic on her while your little buddy gets a rest from the assault. Or, if you're in a position that permits it, play with her clitoris while you thrust her.
3. Take a break…
Alright champ, you had a great first round. Grab yourself a Gatorade or a banana—maybe rock a piss—and then head back in. Taking a fiver will help you become refreshed and allow all that build-up to settle down, so you can come out swinging for round two. No one said sex couldn't be performed in intervals.
4. Throw on a rubber…
Sometimes you reach a point of absolute desperation. It might seem like no matter what you try and do, you're so sensitive it feels like you only have three pumps left before you come. In these trying times, a condom can be your best friend because it will desensitize things and give you that extra push.
5. Squeeze your lemon…
Even if you think you've gone past the point of no return and the eruption is literally en route, there is still hope, my friend. You simply have to block the march of your little soldiers by squeezing firmly around the base (or the head—depending on how desperate you are) of your penis. This will close the urethra and stop the ejaculation in its tracks. The best part is, you'll still experience a mini-orgasm, and the buildup will be subdued. You should be able to keep going for quite a while afterwards.
You could also do as Homer Simpson does and "think unsexy thoughts, think unsexy thoughts." Of course, that kind of takes away from the pleasure of sex though, doesn't it? It's great to try and go the distance, especially for your lover rather than your ego, but don't make these efforts if it's going to turn sex into a chore. Attempt the tips mentioned above for now and see how things turn out. Then you can make an informed decision whether they make you feel like a fulfilled or an enslaved Energizer Bunny.

Discover a new orgasm with sex toys from TickleKitty.com: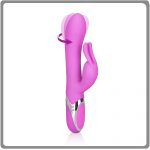 Not your average rabbit vibe. A tip that twirls, a shaft with rotating beads, and long clit ticklers for the perfect triple-stimulation experience … BUY NOW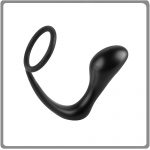 Booty-gasm Cockring Plug Combo
Cockrings work wonders. Butt plugs enhance orgasms. Why not try both at the same time with this innovative cockring-plug. Everything you need in one … BUY NOW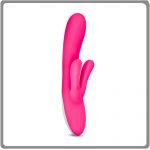 Double the stimulation for double the pleasure. This soft, flexible, petite rabbit vibe not only stimulates internally, but has two clit ticklers for unbelievable orgasms … BUY NOW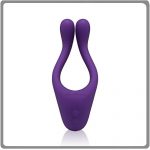 5 Rescue Tips for When You're About to Come Too Soon