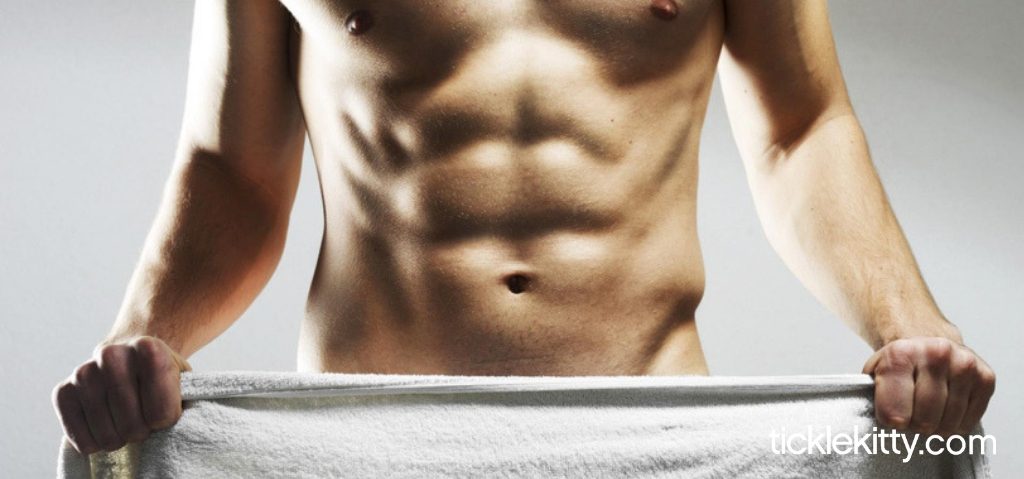 Although it's often the fodder of silly jokes and teasing, the penis is truly a remarkable appendage. As you'll soon discover, it's also mysterious. For instance, it's not as big as you think, and it evolved from something you may have never expected.
Let's not forget, the penis is crucial to the survival of humanity. There was a long line of functioning penises before us which have helped to keep us going. So the next time you laugh at a good old dick joke, keep this stuff in mind.
That said, we felt it necessary to honor this sacred appendage by listing out some of its most impressive stats. Here are 6 hard facts about the penis…
1. It's about twice as big as you may think.
You're welcome, gentlemen. A lot of fellas can totally say they're packing double-digit inches now. That's because there's more to the penis than meets the eye. About half of the dong resides within the body, where it teams up with the rest of the anatomy for super important bodily stuff.
2. It enters and leaves society ready to party.
As soon as males come somersaulting into this world, many of them do so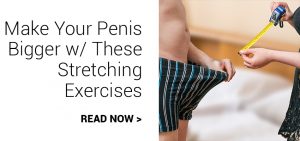 with tiny, raging boners. I guess we're just super excited to get living. Ultrasounds have also shown that we sometimes get them when we're just little fetuses too.
We can also leave this planet with a bang (or at least ready to bang). There have been cases reported of stiff bodies with total stiffies. This phenomenon is known as a terminal erection and most often occurs from deaths by hanging. Scientists presume it could be pressure from the noose on the cerebellum which causes the one-eyed trouser snake to rise from the dead.
3. It evolved from a clitoris.
That's right, all penises—even the biggest and baddest of them all—begin their journey as a clitoris. When we're all just cute little embryos, mindlessly floating around, we were lucky enough to have vulvas. Then the Y chromosome transformed some of these embryos into males. The clitoris grows into a penis, and the outer labia is stretched into testicles.
4. It can break.
Although boners have no bones, the penis can still be broken. It's known as a penile fracture and happens during vigorous sex. So take it easy, man. Your dick isn't a battering ram.
Okay, so if you really want to know the gory details, the breakage occurs when the fibrous covering of tissue inside your penis, responsible for expansion when filled with blood, ends up rupturing. Did you just cringe? I totally cringed when I wrote that.
5. It doesn't leave clues.
Your shoe size. Whether or not your middle finger is longer than your ring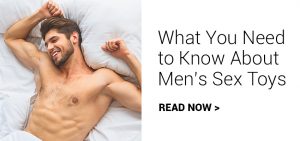 finger. The distance between your eyebrows. Big Dick Energy. None of these traits are an indication of the size of one's penis. Even the size of one's penis (when flaccid) is no indication of the size of one's penis when erect. Some folks are growers, and some are show-ers. And others are just always stupidly big.
The only way to find out the immensity of one's dick is to get it excited and discover for yourself. Nature is super mysterious that way.
6. Its head doesn't have a brain.
Believe it or not, some guys aren't just selfish dicks who climax early on purpose. Many fellas have very little control over when they are about to ejaculate. The order to blow one's load doesn't come from the big guy upstairs (the brain), but instead from this hilariously named centre in the spine called the spinal ejaculation generator.
That's why it's critically important to adopt habits which counteract this, like wearing a cock ring. Also, check out our blogs, 10 Mistakes Preventing Men From Lasting Longer and Stay Harder And Last Longer With These 3 Simple Workouts to help you harness that self control.
So yeah, the penis. It's pretty cool. I'm a fan—especially of my own. I hope y'all learned a few things about this mysterious part of the body. The next time the conversation inevitably ventures to penis town, you'll be armed with some fascinating tidbits about these naughty bits to share with everyone.
***


Now that you have all the facts, it's time for pleasure. Explore top-rated men's strokers from TickleKitty.com: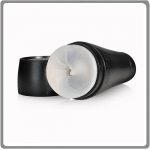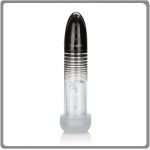 Optimum Automatic Smart Penis Pump
Increase stamina, size, and endurance with the touch of a button. Not only does this pump improve your sex game, but the suction chamber makes an orgasmic penis stroker. Everything in one luxurious package … BUY NOW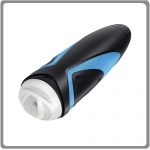 6 Surprising Facts About the Penis