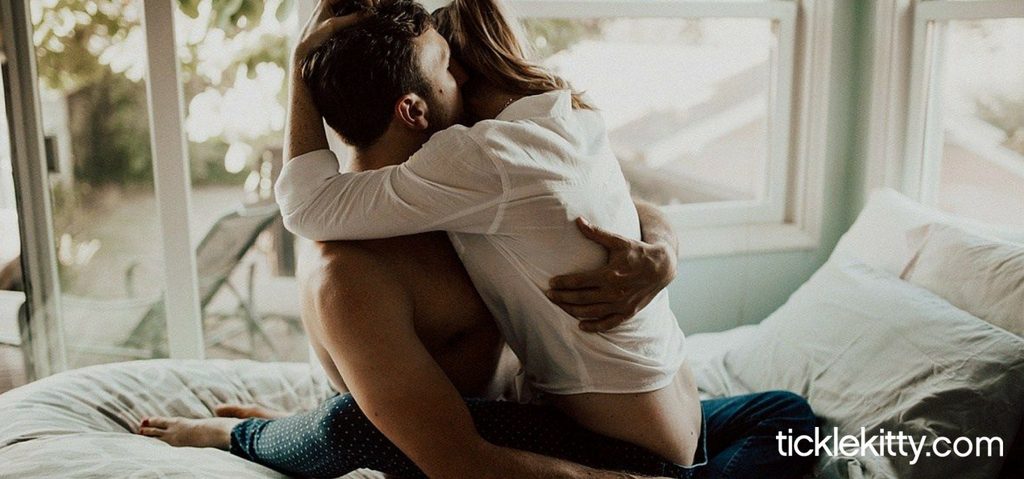 It happens. Sometimes you just get too excited, and you come before you (and she) would have liked. You've probably tried things, like imagining an elderly woman named Myrtle playing Bingo, in an effort to keep from coming too soon. But if that didn't work out for you, here are some things that may be standing in your way of escaping the awful label of being a minute man.
1. You're skipping foreplay.
Not only do women prefer engaging in a number of acts before intercourse, it'll also help you develop in the duration department. If you play your cards right, she will have orgasmed before you ever stick it in, and that's one less thing to worry about—which takes us to another potential pitfall.
2. Performance anxiety.
If your thoughts during sex are consumed by the fear of finishing too quickly, it's not going to help you avoid premature ejaculation. Relaxation is the key to lasting longer. Though it's fairly normal to experience this anxiety in early adulthood, it could develop into full-blown erectile dysfunction later in life, and you don't want that. Take charge of the anxiety, make it your bitch, and learn from the rest of our list.
3. Lack of control.
Though it can happen quickly, ejaculation doesn't exactly sneak up on you.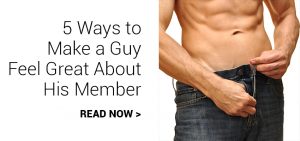 When you feel like you're getting close, you need to stop, at least momentarily. Don't just finish and say, "Whoops, sorry." Pull out and take a quick breather. If necessary, just tell her you don't want to come yet because you're having so much fun. It'll not only flatter her, but it'll show her that her satisfaction is important to you. Meantime, consistently exercising this control ("edging") will aid your duration skills down the road, and the need for these pauses in the action will become less frequent.
4. You're not masturbating.
You might be thinking: "I'm gonna get laid. I don't need to jerk off!" Well, if lasting longer in bed is important to you, masturbating before taking part in the real thing will help. The less semen you have built up, just screaming to get out, the more stamina you'll find you have when it comes time to work your magic on her. Masturbating is also a perfect time to practice your edging skills by recognizing when you're getting close so you can slow things down as needed.
5. You're not using a condom.
Loss of sensitivity is a common male complaint when it comes to wearing a rubber. So it stands to reason that putting one on may help you last longer by decreasing your little buddy's sensitivity during an intimate moment. Some condoms even have an anesthetic built-in just for this purpose.
6. You're breathing wrong.
You might even be holding your breath, and that's bad. Mr. Miyagi wouldn't steer you wrong, so remember to regularly breathe in through your nose and out your mouth. It'll relax your muscles and diffuse tension in the pelvis that triggers ejaculation.
7. You're not wearing a penis ring.
OK, this one is my favorite, because sex toys are so fun. The penis ring restricts blood flow in your penis, which keeps you hard for a longer period of time, as the blood has nowhere to escape. Vibrating rings add additional pleasure for her, since they provide some buzz right where she needs it. Overall, cock rings provide a win-win situation for all involved.
8. You don't know where your PC muscle is.
As mentioned above, when the pubococcygeal (PC) muscles in your pelvis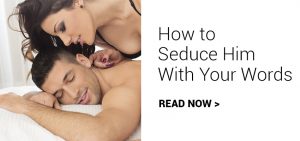 get too tense, you're going to ejaculate. You've probably heard that Kegel exercises can help men strengthen PC muscles, but if you don't learn to control them, you're not going to last any longer. The easiest way to find your PC muscle is by taking a leak. As you stand over the toilet draining your bladder, try to stop the flow using muscles only. The muscle you'll find yourself tensing is your PC. By knowing exactly where it is, you'll now be armed with the knowledge of what muscle to relax when you feel like you're getting close to coming.
9. You're not trying different positions.
Not only will she appreciate switching things up, it may actually help you last longer, depending on what typically sends you over the edge. For instance, I'm a face guy. That is, I typically finish while my partner and I are face to face. So, if there's something about seeing the pleasure on her face that sets you off, try working her from behind for a while instead. Know what your triggers are so you can avoid them for as long as possible during sex.
10. You haven't learned to squeeze.
Squeezing your Johnson just below the head can prevent an eruption. The idea here is close off the urethra that carries your semen to freedom. In addition to avoiding ejaculation, this squeezing technique can reduce the mounting tension by forcing blood out of the penis, thereby increasing the longevity of your sexual encounter.
So yeah, there's a lot of little reasons which could be the culprit for comin' too quickly. And trust me, these things can add up. Fast. Like, faster than premature ejaculation. Luckily, you're now armed with the many mistakes which might prevent you from lasting longer, so you can do your part to avoid them and then go the distance.
***


Incorporate sex toys from TickleKitty.com into your love making routine and let the good times last:
[/one_fourth]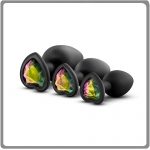 This series of three smooth, tapered butt plugs lets you start small, then move up at your own comfort level and pace. Explore these extraordinary pleasures in style, with the heart shaped rainbow gem base … BUY NOW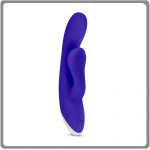 With a gracefully curved shaft that flexes in harmony with you, and a soft clit tickler for enticing sensations, this is your go-to rabbit … BUY NOW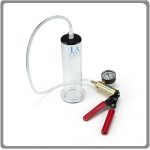 10 Mistakes Preventing Men from Lasting Longer